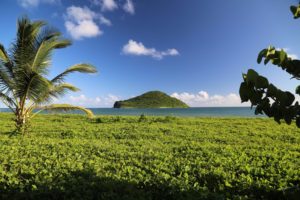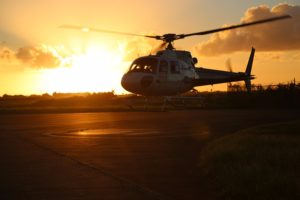 Those addicted to watching reality dating shows such as Perfect Match, Too Hot to Handle, Love is Blind, and The Circle, take note of our recommended destinations for your dream vacation. ExpressVPN explained that exotic locations and dating shows are a perfect match due to the unique combination of vacation-induced relaxation and heightened emotions, creating an ideal environment for falling in love. Reality dating show destinations should be hosted in places that are visually inspiring but also have the infrastructure to support a romantic getaway.
Luxury resorts and levels of privacy are all factors to consider when planning a dream romantic vacation. Throughout our travels around the planet, we have visited some of these stunning and highly memorable destinations.
But without further ado, here are our top 10 reality dating show destinations for your dream vacation, all of which we have personally visited. We have listed at least one destination from every continent.
10. Santa Barbara, California
One of the most scenic 'beach' towns in southern California, Santa Barbara is located only a 90-minute drive north of Los Angeles. With weather that is near perfect year-round, beautiful people, great food and numerous luxury resorts, Santa Barbara should be on the list of anyone planning a dream vacation.
9. Punta del Este, Uruguay
The beach is calling. So are the nightclubs and lovely restaurants located steps from the sand. Punta del Este often attracts the whose-who and jetsetters from other South American countries. We were here for wine-related reasons (check out the nearby Bodega Garzon), but we also spent some time enjoying the waters of the South Atlantic Ocean.
8. Durban, South Africa
We wish we had more time here, but we were on our way to Kruger National Park in the northern part of the country. Nevertheless, we stopped and enjoyed its scenic beaches, including the must-visit Golden Mile Beach. We don't surf, but we wanted to learn when we were here watching the surfers offshore.
7. Maldives
Located southwest of Sri Lanka, the Maldives are a honeymoon and exceptional romantic destination. Due to their popularity among well-heeled jet setters, there are numerous flights from various parts of Asia. The several times we've been, we have always connected through Colombo in Sri Lanka, a short flight away. Pristine islands, beaches, a plethora of marine life, luxury resorts featuring over-water bungalows, and exceptional restaurants all made for a highly memorable stay. You will immediately start planning a return trip once you leave this magical paradise.
6. Sunshine Coast, Australia
Kilometers of wide sandy beaches framed by beautiful waters line this part of Australia's Queensland Coast. It is an easy under two-hour drive or train ride north of Brisbane, the closest large city. For reference, the more built-up Gold Coast is located south of Brisband. There are even closer flights to the Sunshine Coast Airport. We enjoy destinations where you can combine both beach living and wine tasting. One can certainly do that here. And do not miss the numerous seafood restaurants that dot the coastline.
5. Lake Guarda Italy
Postcards do no justice to the panoramic vistas and sheer beauty of looking down on Lake Garda with its beautiful waters, steep mountains lining its edge and framed with several charming old villages. Located only 45 minutes from Verona, one could certainly come here for the day, but one really wants to visit for several days. Spend some time doing nothing but lying on the beach with a good book. Wander over to one of the local gelateria's for homemade Italian gelato. Rent a red Vespa. Jump off the end of a pier with all your clothes. Be spontaneous. Lake Garda is meant for you.
4. St. Lucia, Caribbean
We flew in a helicopter from one end of the island to the other. The interior is rugged and despite being on a small island, looks very remote, with few roads servicing its geography. But the island features plenty of beautiful beaches, including at Castries, Rodney's Bay and near Soufrière. And if you fly out of George F. L. Charles Airport (the smaller of the two international airports in the country), check in early and then make the less than a minute walk to the nearby gorgeous beach. How many international airports on the planet are set up so conveniently?!
3. San Jose del Cabo, Mexico
While most visitors gravitate towards the more known and larger Cabo San Lucas, the neighboring smaller and quieter San Jose del Cabo should not be missed. The town features an attractive plaza which attracts locals and visitors, especially in the evening. And there are plenty of beautiful and less crowded beaches. Sunsets at beaches are often the most magical time of the day. We recommend sunset on the nearby Costa Azul from the back of a horse – slowly riding through the surf as the sun's rays fall behind the blue waters of the Pacific Ocean.
2. Koh Mak, Thailand
Thailand boasts numerous tropical islands, but many of them are overcrowded. Koh Mak is not and features just the right amount of locals, visitors and tourism infrastructure. Six Senses, one of the top resorts in Thailand, is located here. An ideal day is to cruise around the island in the morning, visiting several beaches. Lunch at one of the locally run seafood restaurants, two hours for massage in the afternoon and then dinner and drinks watching the sun go down. Most visitors come here by bus or private car from Bangkok and then catch a private water taxi from the mainland pier.
1. Hawaii
With varied geography depending on which island one is on, Hawaii offers a variety of experiences for outdoor and nature enthusiasts, from the black sand beaches of Maui to the active lava flows to the largest volcano on earth, Mauna Loa, standing 4,169 meters above sea level. One can make the drive to the top and during certain winters, it even receives some snow. Hard to believe! Hawaii features top resorts, numerous beaches, hiking in the jungle, the must-experience luau and numerous other outdoor wind and water activities, including some of the best surfing on the planet on Oahu's north shore.
In conclusion, love goes anywhere, but with someone special and in the right environment, one can have a truly memorable vacation. The planet is filled with rich experiences only made more memorable by being with someone you love.