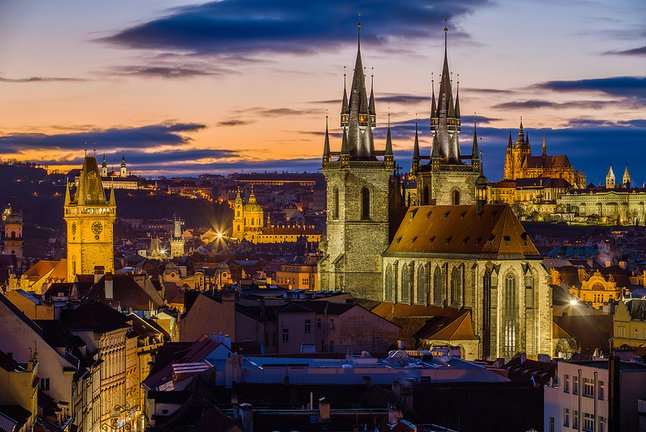 Sometimes described as the City of a Hundred Spires, Prague has to be one of the most beautiful and fascinating destinations in Europe. Since the Middle Ages, it has attracted visitors from near and far. Easily the equal of Paris in terms of its history and architecture, the city has roots dating back as far as the Iron Age. Since then, this settlement on the bend of the Vltava has been home to Habsburg colonists, German militants, Soviets and many more. Here are just some of the reasons why you should consider booking Prague holidays.
Get lost in the city's cobbled streets
One of the best things to do while in the Czech capital is to simply get lost in its maze of cobbled lanes. You will stumble across gems including pristine gardens, ancient chapels and atmospheric bars and restaurants. Neighborhoods like Vinohrady and Bubeneč are especially appealing.
Check out the array of attractions
There's certainly no shortage of attractions for you to check out while you're in the city, and a highlight is the Old Town Hall with its famous Prague Astronomical Clock. For six centuries, this impressive timepiece has been delighting onlookers. Complete with its lavish embellishments, it is considered to be one of the finest examples of its genre in the world.
No trip to the city is complete without finding the Charles Bridge either. Bookended by magnificent Gothic towers, this romantic walkway has long been a mecca for poets, artists and photographers.
Prague Castle is another must-see. Vast in size, it contains courtyards, palaces and museums, and you can easily spend an entire day exploring it.
Be sure to visit the Jewish Quarter too. This immaculately preserved Jewish Ghetto features no fewer than six synagogues and it's the perfect place to learn the story of the Jews in Prague.
Absorb the culture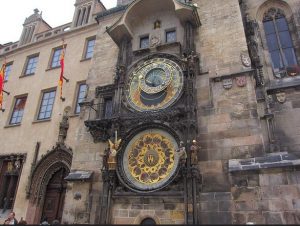 It's impossible to set foot outside your apartment or hotel in this city without soaking up some of its rich culture. One local traditional that's well worth exploring while you're on vacation is the art of marionette making. Over centuries of foreign rule, these puppets have provided a way for Czechs to satirise their leaders and they were perfected by the craftsmen of the Baroque era. If you want to buy a marionette made in the traditional way, head to the shops in the Lesser Quarter. You can even try your hand at creating one yourself by booking yourself into a workshop.
Enjoy a feast
Food is an integral part of Prague culture, and the city is home to a selection of excellent restaurants. For an experience with a difference, you can take part in a feast at the Medieval Tavern. Expect to sample delicacies including the likes of beef goulash and pork roasted in bock beer.
Whether you're there for a week, a fortnight or longer, you will find a host of treasures to keep you entertained in Prague.
Images by Jluguang Wang and Chris, used under the Creative Commons license.