Recently Naked Nutrition reached out to me to try several of their products including Naked Cookie and Naked Shake. One's eyes and ears quickly perk up when hearing about a business who is so bold as to choose the word 'naked' for part of their company name. Catchy names aside, this name is true to their philosophy focusing on essential ingredients, avoiding unhealthy additives such as artificial sweeteners, flavors or coloring – in essence, hiding nothing.
The roots of naked nutrition date back to 2014 when founder Steven Zieminski (former cross country and track All-American) created five nutritional supplements using no artificial flavors, colors or sweeteners and no mixing agents. His inspiration for starting the company was noticing nutritional supplements at the time contained little nutritional value. His two most popular products were Naked Whey and Naked Pea.
As an avid cyclist we were immediately attracted to the NAKED COOKIE. Often times energy bars or energy snacks including cookies are so dense and not very flavorful that it can be like stuffing a wad of cardboard into one's mouth. NAKED COOKIE is flavorful, is more dense than a regular cookie but not to the point where it is difficult to eat. These are certified Gluten free, GMO free and Soy free. And they are made from defatted almond flour instead of wheat. From the time they are freshly baked, they have a shelf life about one year. We enjoyed the NAKED Oatmeal Raison Protein cookies (comes in a box of 12 individually wrapped cookies).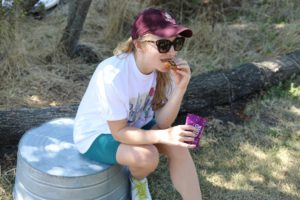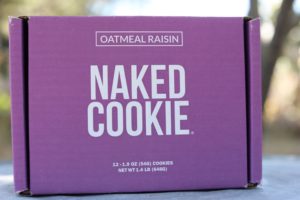 The NAKED SHAKE comes in a variety of flavors; the one we sampled is strawberry banana vegan protein powder and comes in a 2.1 pound serving inside a large plastic PETE container, which can be recycled when finished. We prepared the shake with both water and coconut juice and preferred the one with coconut juice. But one can get even more creative with the powder – adding it to other beverages such as almond or soy milk or blending it with a variety of fruits or vegetables. And maybe even ice cream.
We also enjoy the texture of this shake, with its gritty and granular-like character. One of our favorite fruit additions is very ripe pear. And on one particularly hot record setting day in California (116 degrees Fahrenheit, almost 47 Celsius) we simply added an ice cube into the glass.
These shakes are like a meal in and of themselves and are very filling. A small amount goes a long ways.
Customers can take the Naked Quiz to determine which proteins and supplements best fit with their diet and or fitness goals. And for those who complete the quiz, Naked offers 20% off of any first purchases made through their website, good for up to 48 hours.