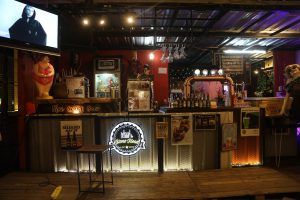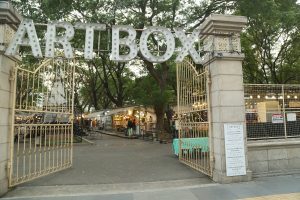 I was having sangria drinks at Bar 1881, tucked away in one of the corners of the Artbox night market in Bangkok with Ric, founder of Global Gaz and Ian, founder of Travel Massive and another traveler who I had corresponded with multiple times but did not know his name until we actually met – when I decided to leave for a minute and find some food. I stopped to order some Larb Gai at one of the stalls when a lady approached me and instructed me to order the Thai ice tea (because according to her, 'it was so good').
She then followed me back to where we our group was sitting. I gave her my Whatsapp number after she insisted on getting my phone number – and in the days following I received many messages from her. She told me she is working on establishing special types of organic farms across Thailand and would be visiting a private resort on an island in Southern Thailand and said I could accompany her as her guest. Prior to this interaction, my plans were to visit Koh Mak, a gorgeous island in eastern Thailand – but somehow several days after I randomly met this lady I had a plane ticket from Bangkok to Krabi and I joined her and the resort owners and several other consultants for the project.
I was pretty much in the dark about this mini trip – preferring to let any related information and experiences unfold naturally.
I didn't even know the name of the property until we arrived. Turns out it is Freedom Hut Resort, located at the far southern tip of the gorgeous Koh Jum island – about a 30 minute ferry ride from the closest pier (Laem Kruad). Public ferries leave every hour and private boats can also be rented. The island is low key with a number of resorts, several small villages but is mostly still rural.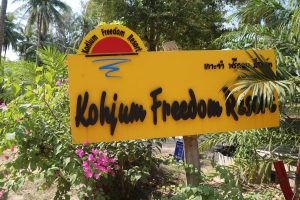 The property features three separate 'wings' of accommodation located along a nearly 2 kilometer strip of white sand. In the middle is the Coco Resort, small bamboo huts nearly on the beach with the focal point being the Coco Bar. This is what a beach bar looks like when one thinks of a rustic tropical beach bar – low key, plenty of alcohol, feet in the sand, dart board, a boxing punching bag, rope swing, hammocks and refreshing breezes blowing in from the Andaman Sea. Best experienced under dimly lit conditions at night with just a few others for intimate conversation.
Air conditioned tiny villas are perched on one of the hillsides offering excellent views of the water and sunsets. Non air conditioned villas are located lower next to the beach – one doesn't have far to walk to be wading in clear warm waters.
And a wonderful addition to the property is the 'massage house' a semi-covered bamboo structure where several masseuses are waiting to put you in an even more relaxed state, or better yet cause you to fall asleep.
While not the most relaxing trip (as I joined a work trip), it was certainly nice to visit another island in this part of Thailand and is one I would definitely return to for a longer vacation.