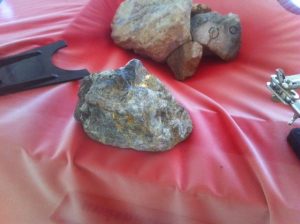 My visa within Thailand was expiring in 2 days. Time to make another run for the border. Usually we are off in another country at some point during our time in Thailand so this is not an issue. But this year we just stayed domestic. Poipet on the Cambodia border is the closest border crossing to our village so we headed out that way.
We reached this dusty chaotic border town in 2 hours. As is always the case we were met with enterprising men who offer to escort you across the border – inviting you to give them your passport photo and passport so they can help you get the Cambodian visa. These are unlicensed vendors and if you aren't aware of their ways, you can end up paying more for a visa. Heading straight to the official government office for visa processing I was pleasantly surprised to find no lines. I had my visa within about 3 minutes – proudly taking up an entire page of my passport (you can actually order an eVisa online which won't take up a full page in a passport).
Within minutes I was in Cambodia. It was tempting to continue to Siem Reap – I spotted a number of backpackers waiting for a bus. They were dusty and looking ragged – like they had been on the SE Asia backpacking circuit for months. It was all I could do to resist the urge to join them – but alas, I turned around after merely 20 minutes in Cambodia and crossed back over the border into Thailand.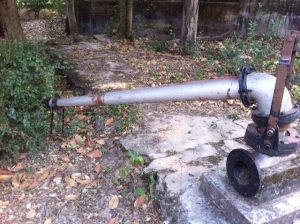 On the way back we were pleasantly surprised to find a sign advertising "Gold Mine Museum" – in between the towns of Kabinburi and Sa Kaeaw. I've been hobby gold mining ever since I was a toddler, so seeing this sign was like lighting a match. We pulled off the main road – and stopped in front of the small museum. Packs of dogs were running around – one was beat up, mangy and had danger in its eyes. Locals told us to stay away from these dogs – there was a recent litter nearby and they were in attack mode. We found shelter inside the museum.
This was a hard rock mine with workers going down deep into the ground, taking out the rock and then crushing it and processing the gold from the extracts. Locals still look for gold in this area; in fact we have family with metal detectors nearby who have found some small pieces in and around what are now eucalyptus forests (grown for paper processing).