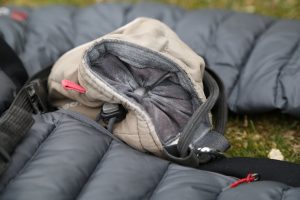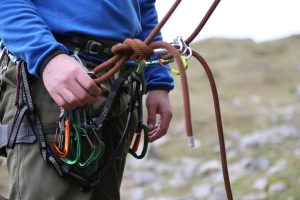 Wales is built for outdoor and adventure enthusiasts; the region has participated historically in adventure exploration involving some of the most extreme corners of the planet.
One has to look no further then Cardiff Bay where Captain Scott sailed out in the Terra Nova (expedition to Antarctica) or the challenging mountain and glacier terrain of Snowdonia synonymous with well known mountaineering names such as Mallory, Irvine, Hillary and Tenzing.
Today other adventurers and ambassadors are promoting the region including Tori James, the first woman from Wales to successfully reach the summit of Everest (and return) and Richard Parks, former Rugby player and record setting completion of the 737 Challenge.
Some geography is perhaps helpful in understanding the location of Wales. Wales is part of the United Kingdom which also includes England, Scotland and Northern Ireland. Great Britain is the island that includes Wales England and Scotland. And England is the country that borders Wales and Scotland.
Wales is in the western portion of England – about a 4 hour bus ride to Cardiff from London passing near Bristol.
— —
With a day that dawned fairly clear, friends and I decided to leave Cardiff for the countryside. First up was a visit to the Big Pit National Coal Museum, about a 45 minute drive from central Cardiff. For a Sunday the parking lot was eerily empty. We soon discovered why. The tour guides were on strike and were not letting people descend into the actual mine. Strikes such as this are referred to as "industrial action". However above ground tours were still being conducted.
Our guide was a former miner who was extremely emotionally attached to this mine. His grandfather died in a coal mining accident, his father died from black lung disease and he watched two workers die in the mine. He is not able to pick up small items due to the years of jack hammering inside the mine.

But he said without hesitation, if the mine were opened again he would be the first to apply for a job.
Work here was extremely difficult in the early days – children as young as 5 years old worked in the mine – up to 12 hour shifts opening and closing air ventilation doors in complete darkness. During the winter they would never see the sun.
Carbon monoxide can be a real killer in mines and 0.5% is a lethal dose. The term, 'Canary in a Coalmine" is real; by law coal mines here were required to keep at least 2 canaries on the surface in case of a mining disaster. Canaries are affected by carbon monoxide much quicker then humans so after a disaster a miner would carry canaries in a cage in the mind until they showed signs of distress (and that would be where dangerous levels of carbon monoxide would be located).
Next up was a rock climbing area called CragX in the Brecon Beacons National Park, a geographical landscape of rolling hills dotted at times with sheep. A narrow road passing precipitous drop offs led to the climbing spot. Rock climbing is fun! We tackled a 4+ rock face – quickly learning to pick the footholds carefully before finding the hand holds. It is a challenging sport and provides excellent 'exercise' for both the mind and the body. Normally this location is blasted by wind but we lucked out as we climbed in extremely calm conditions.
2016 is the self titled Wales year of adventure. For more information about Wales and adventure opportunities, visit the official tourism site: www.visitwales.com
And if you are keen to learn Welch (one of Europe's oldest languages), perhaps it's not the best idea to start with the name of this village: Llanfairpwllgwyngyllgogerychwyrndrobwllllantysiliogogogoch – names like this are best left to the experts such as the weatherman below who certainly isn't tongue tied when it comes to it's pronunciation.