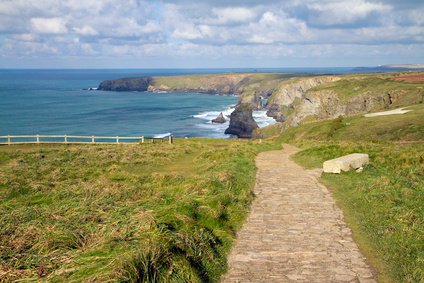 There's so much to see and do in the UK countryside, but if you're travelling on a budget, the prices on holiday accommodation can be surprisingly expensive. You may really like the idea of booking a remote country cottage so that you can soak up the beautiful landscapes, but the price is often enough to put you off.
Good news then, that there is an alternative – and that alternative doesn't have to be a tent. There are hundreds of UK holiday parks spread throughout England, Scotland and Wales, and you will find a range of different holiday accommodation to rent on them. Many have pitches for tents and touring caravans but also have their own mobile homes and holiday lodges for hire. The prices are reasonable because you'll be sharing the campsite and its facilities with other holidaymakers. So, while you may not get the absolute privacy you'd get with private rental accommodation, you'll gain in terms of having access to sports and entertainment facilities on site. Many holiday parks have heated swimming pools which is a great option to have in case of a day where your hiking plans are rained off.
The other great thing about most holiday parks in the UK is their amazing locations. You could be at the foot of mountains by a beautiful Scottish loch or on a clifftop overlooking an amazing stretch of coastline.
And as the holiday parks are set up for short stays as well as those of a week or more, it's great if you have limited times available and only want to book some self-catering accommodation for two or three nights rather than a full week. The accommodation is also flexible in terms of size – you can book a small mobile home if it's just the two of you, but if you're travelling in a big group you can usually book a combination of mobile homes and tent pitches to make sure there's room for everyone in your party.
Check out which UK attractions or beauty spots you want to see and then search for holiday parks in those areas.