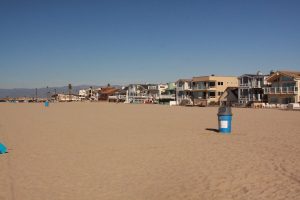 Southern California, with its temperate climate is an "open" playground for outdoor water sports and stand up paddle boarding year round. There are a variety places to test your skills in the southland – whether its surfing the legendary waves off the coast in big name coastal waterfronts such as Newport, Huntington, or Laguna Beaches or trying your skills at paddle boarding in some of the inland lakes and rivers.
Legends SUP™, based in Southern California focuses its efforts on producing high quality stand up paddle boards, race boards, flat water boards, surf boards and river boards. Stand up paddle boarding is becoming more popular as more people try this adrenaline producing and fun sport – not to mention it is great exercise and often in scenic locations. Did you know you can even stand-up paddle board down rapids?! Those with an advanced skill set, and a good dash of "daring" even stand up paddle down class 3 and 4 rapids.
In addition to their paddle boards, Legends also offers Stand Up Paddle (SUP) demos, lessons and fitness training from their shop in Carlsbad.
We had a chance to ask Danny (the owner of Legends SUP) about his favorite paddle boarding spot in Southern California. He said, "My favorite place in SoCal for flat water paddling is the Coronado Bay Coast (San Diego County). There is a lot to look at."
Beginner paddle boarders can perfect their technique at a number of more sheltered ocean spots along California's southern coast including around Santa Monica, Manhattan Beach, Capistrano Bay (Dana Point area) among others. Or if you prefer the freshwater confines of a lake, Big Bear Lake often is ideal for paddle boarding during the summer.
Surf and inviting water photos always begs the question, "why are we still in front of the computer" – lets get out and enjoy the weather and beauty of the "southland".