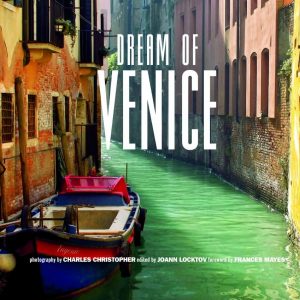 Dream of Venice is a curated collection of memories thoughts and experiences from a number of well-traveled and accomplished individuals. Philosophical and reflective in nature this book is part reflections, part memories, and a pinch of nostalgia.
Excellent photography accompanies every writer's contribution.
Venice is always in a state of partial decay and need for support. Portion of the proceeds from the sale of each book will be donated to the save Venice Inc. This worthwhile organization supports art and architecture restorations in the city.
To purchase this book,