There are literally thousands of restaurants in Los Angeles and compared to some large cities, overall the food here is generally quite good. Unlike in some cities, excellent restaurants are not always the most expensive or 'polished' – rather often some of LA's best food is found in unassuming strip malls. Pick any type of food you can think of. Los Angeles will have it. Any type of food. Chances are you will find a number of restaurants serving that type of food. Then, the only question is which one to go to and how long will it take you to get there.
The following are only a small selection of restaurants we have eaten at in the Los Angeles area. We will continue to explore the culinary treasures of Los Angeles' restaurants and will update this page as time permits. Restaurants are alphabetized by name – because Los Angeles is so big, these restaurants may be up to an hour from each other in any direction.
We like to list good restaurants here (ranging from inexpensive to pricey) – if you have your own suggestion for your favorite LA area restaurant, please email dave@pon.net & reference this page in your email. Thanks for the several restaurants you have recommended so far!
FEATURED RESTAURANT, COMMERSON
A Mid Wilshire corner located hot spot named after Philibert Commerson a French naturalist from the 1700s. Located at 788 South La Brea Ave, merely a block from Wilshire. Founded by Raymond Eng in 2016 (owner of a previous Michelin star restaurant in New York City). Already popular among locals, visitors to town should put this on your list of must visit culinary stops.

And, Commerson is well-positioned to take advantage of a neighborhood that continues to seek out improvements and morph itself into a pretty happening place in the evenings. Still a few years away, a new metro extension will open and hopefully soon, a revitalization of the old Firestone building, directly across the street from Commerson.

The space has a slight interior industrial feel but is very comfortable with an inviting atmosphere. Also those pleasant evenings of which we are fortunate to have many throughout the year, a front patio outside overlooks the goings-on of South La Brea Ave.

Always in the mood for ceviche since we discovered this dish several decades ago in Lima, Peru we immediately snapped up the Red Snapper Ceviche. Continuing with our seafood theme, next up was the grilled Spanish octopus, a dish sizable large enough that it could almost be a main. One of their more popular dishes and certainly an intriguing offering (that has survived changes to the dinner menu due to ongoing demand) is the Shrimp & Chorizo Burger well layered with pepper jack and a slightly spicy sambal sauce.

One of the evening's highlights was the seared scallops. Tender, tasteful and memorable. As scallops should be when prepared to highlight their delicate nature.

Feeling in the mood to indulge? Come here for their exciting selection of desserts. A recent highlight included the carrot cake – not your grandmothers version but rather a lavish and rich showing of ginger creme fraiche bavarois, caramelized white chocolate whipped cream and cream cheese ice cream. Oh, and both a visual and culinary delight is the baked Alaska, a flaming dessert delicacy of passion fruit, coconut ice cream, tres leches cake and fresh mango. And some lingering heat from the alcohol.

And speaking of alcohol, one of Raymond's favorite offerings is a special whiskey. A tiny but eclectic wine list features both old and new world offerings.

Open for dinner daily as well as a brunch offered Saturday and Sundays. For more information and to make a reservation, visit: www.commersonrestaurant.com
FEATURED RESTAURANT, BARANS 2239 – HERMOSA BEACH
Barans 2239 is a collection of culinary talent founded by brothers Jonathan and Jason Baran. The location is humble enough – very LAish, a wonderful restaurant located in a unassuming mall with neighbors being a cell phone shop, nail shop, smoke shop and a vapor bar. Oh and the ubiquitous massage stop is just down the street as is an automotive and towing company.

The restaurant sports a healthy vibe helped in part by the good press followed by high demand they have already received in just over a year of being in business. The Baran's are no outsiders to the Los Angeles Restaurant industry; their family ran The Brotherton's Farmhouse in Pasadena for 50 years (first opened in 1937).

The cuisine can be somewhat difficult to categorize – perhaps plucking a bit of character from Los Angeles's own diversity. Influences come from Mexico and Asia, California of course with some European flair thrown into the mix. They don't seem to be locked down to any one type of culinary influence. This is good. And based on their location to the Pacific Ocean, one finds some seafood on the menu.

With a beverage list that focuses on wines and craft beers – we were pleasantly surprised to discover a tasty Soju cocktail.

Creative with presentation and flavor, some of the top small dishes we enjoyed included Pan Seared Diver Scallops and a tasty Shaved Brussels Sprout Salad. Also a fine selection of Charcuterie & Cheeses.

Visiting the South Bay? Or not, make a point to do so and add Barans 2239 to your culinary wish list. For more information visit: www.barans2239.com
210 SWATH
Din Tai Fung is located at 1108 S. Baldwin Ave in Arcadia – just south of the 210 Freeway. This popular restaurant is located in a small one story shopping center with limited parking. They have a strong following and during lunch or dinner (especially on Fridays or Saturdays) you won't be able to get parking here and or there can be a significant wait to get into the restaurant. The wait and struggle for parking is worth it but better yet, choose a "in between" time to eat here on a weekday – say 2-330pm. Most likely the restaurant will still be crowded but you will have an easier time finding parking and getting a seat upon your arrival.
This is a chain of restaurants originating in Taiwan. Their focus is on steamed buns/dumplings but there is a variety of items on the menu. Orders of dumplings come in 10 but half orders are perfectly acceptable. Paper menus are given to you upon arrival (esp if there is a wait) and you can choose your items before you even sit down. Great hot and sour soup. Fantastic dumplings. Oh and the highly recommended very refreshing iced boba tea with pleasing aromatics; seemingly entering a high end Asian spa in a glass!
Despite being crowded at the time of our visit service was extremely prompt and courteous. Even the door to the restaurant was opened for us when we left. For more information visit: www.dintaifungusa.com

Hill Street Cafe is located in La Canada Flintridge right off the 210 Freeway at 1004 Foothill Blvd where Highway 2 makes a T by running into Foothill Blvd. This is as old fashioned traditional as you will find for American breakfast and lunch. The menu is large and so are the portions! On a recent weekday around 130pm this cafe was packed with people. We ordered the Greek Salad with chicken as an extra; it is huge as was the omelet also ordered from our party. Phone: (818) 952-1019. Visit: www.hillstreetcafelacanada.com

BEVERLY HILLS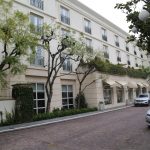 Belvedere is one of the top restaurants in Los Angeles and is located in the Peninsula Hotel in Beverly Hills. This hotel/restaurant is located near at the sharp intersection where Santa Monica Blvd meets Wilshire at 9882 South Santa Monica Boulevard.
As with all the other fine International Peninsula hotels you will be treated in style. You will pull up in the parking circle in front of the hotel and a well-dressed valet parking attendant will take your car for you.
Consider a drink at the bar before your meal. While the bar drinks are extremely pricey the food is only very pricey; however for this type of quality of food and atmosphere, the price is really quite reasonable. Formal attire required although when we were eating here several staff members of a former US President were there on vacation; they were dressed in shorts and jeans at dinner. We highly recommend the lobster for dinner.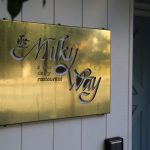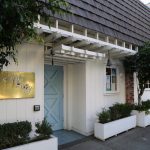 Milky Way Restaurant (kosher food) is located at 9108 W. Pico Blvd almost on the corner. (Cross street is Doheny Dr.) This restaurant has been here for many years and was owned by Steven Spielberg's mom, Leah Adler (she died in February 2017 at age 97). She used to come into the restaurant well into her late 90's and worked here for years.
She often was the main hostess and was usually on site. We remember she would run to answer the phone when it rang and would keep a close eye on patrons to make sure everyone was having a good experience during their meals. She would even come to your booth and sit down with you for a few minutes like she did when we last visited. She was very proud of her son, as she has every right to be – his movie posters grace the hallways in the back of the restaurant on the way to the restroom. Dining is to the right of where you walk in – nice maroon leather lounges are available for each dining party. Many little old ladies were dining here at the time of our last visit. Phone Number (310) 859-0004

Spago , of Beverly Hills is located at 176 N. Canon Drive in Beverly Hills, just up from Rodeo Drive. What can you say about Spago except it is a unique and exceptional dining experience. The Spago name has been made famous by its founder, celebrated chef Wolfgang Puck. Wolfgang's restaurants are frequented by many well-known celebrities, politicians including US presidents and other well to-doers. This restaurant is Wolfgang's flagship restaurant. The service is impeccable here and the food excellent. Excellent lunch salads, the main lunch courses tend to be pricey. The hostess will be standing on your left as you enter the restaurant. Valet parking is available – as well dressed valets will be hovering around the front of this restaurant (which makes it easy to spot this restaurant). If you don't mind walking a few blocks I recommend parking in one of the nearby neighborhoods located behind the Spago restaurant.
For menus, pricing, reservations & more for Spago of Beverly Hills, call (310) 385-0880

W Hotel is located in Westwood near UCLA. Breakfast is served at "The Cafe" in the morning. This is a very eclectically decorated hotel and restaurant. Very modern & chic. It is located almost directly across from the Hilgard House Hotel at 930 Hilgard Ave – just down the street from one of the entrances to UCLA. When Dave ate here he ran into a well known classical pianist. As the saying goes in Los Angeles, you never know who you will run into! This is a member of the Starwood Hotels.

BURBANK/GLENDALE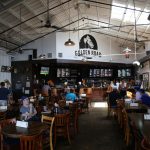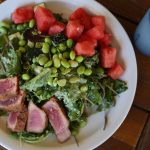 Pub at Golden Road is located at 5410 W San Fernando Rd, in Burbank within a fairly short drive from Griffith Park and the LA Zoo. This brew pub is located in an industrial part of town surrounded by several prominent freeways and train tracks (yes you hear the train rumble by often, shaking the interior of the pub at times). It is not a place you would expect to house a restaurant of this caliber and character. Their original brewery is located next door to the pub and free tours are offered at select times Friday through Sunday. Beer can also be ordered to go – available in larger quantities.
There is a lot of seating here – both indoor and outdoor. Great family venue including some games for kids. Also great place to watch your favorite sports with plenty of TV screens located on the premises. Order at either the bar or at your table. Food is varied from salads, to meats including some vegan options. Good drinks including their own beer.
They also offer an event space called Chloe's – accessible behind a "hidden" door next to the bar. They maintain a parking lot on site but may charge for valet parking. For more information visit: www.goldenroad.la/

HOLLYWOOD/THAI TOWN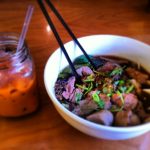 Boran Thai Restaurant is located at 5401 Hollywood Blvd just down the block and across for from the Western Metro stop. This used to be the old Hoy Ka Noodle shop and the inside feels very similar. The focus here is on affordable and tasty Thai food – not cooked to American taste. Delicious boat noodle soup. For a small restaurant they have an excellent choice of items ranging from Thai soups, salads, vegetarian options, curries and plenty of noodle options. Seating is somewhat limited – its in a narrow space. For spicy food lovers, there are plenty of options to choose from. For those who don't want their food to spicy, there are plenty of options for you to! The Thai Ice Tea is served in a Mason Jar. Free WiFi. Takeout and local delivery also available. Phone: (323) 469-8883 or visit: www.boranthai.com

Hoy Ka Noodle (the original) is located at 5508 Sunset Blvd. This is a often congested area of Hollywood – however they have their own small parking lot directly behind the restaurant. 1 hour parking is also available on several nearby blocks on Sunset. They moved to this much larger space on February 1, 2014 – high ceilings, bar seating and a large screen TV are all upgrades from their old shoebox sized Hollywood Blvd location. The feel of this restaurant is certainly more glamorous then their old hole in the wall location and based on its location, may capture a bigger non Thai clientele including plenty of actors.
Hoy Ka is known for their very authentic noodle soup – very similar to what you would find on the streets of Bangkok. During a recent visit on a warm day, even an old lady walked in selling fresh fruit and it felt very much like the streets of Bangkok! The boat noodle is excellent – their soups are available in typical "small Bangkok" portions as well as larger portions. Very reasonable prices. An ATM machine is located inside in case you are short of cash. Cash only. To preview their menu, visit: www.originalhoykahollywood.com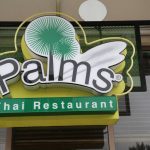 Palms Thai is one of the better Thai restaurants in Los Angeles. The food here for both lunch and dinner is very reasonably priced, i.e., its not going to cost you an arm and a leg!
There is a certain subset of Thai food that has been terribly altered to the "American taste"… much less spicy, quite sweet and really not tasting like authentic Thai food at all. There is a proliferation of Thai restaurants like these in the USA and in California. Some dishes we have personally tried and recommend are: Morning Glory – well prepared and quite tasty – this is a vegetable dish, a bit spicy but not too bad, the Thai BBQ, not spicy at all, Crying Tiger (delicious BBQ beef with dipping sauce) & Tom Yum Tale – the Seafood Soup.
Unlike many Thai USA restaurants, yes they actually fill up the soup bowl with seafood. In addition the Mussel With Chili And Holy Basil Leaves are very good as well as the spicy raw shrimp (Kung Chea Nam Pla) covered with garlic & other toppings – this dish is **extremely** spicy even for many Thai people but you can request different levels of spiciness! We've brought friends here a number of times and we order the raw shrimp "thai style" and we find them gasping for air frantically gulping down water which by the way doesn't help the short term effects of the spiciness (oily foods are better to combine with spicy foods).
Besides the food and people watching, (sometimes their hostesses are Thai actresses ), the Thai Elvis performs in the evenings Thursday through Sunday. When he is not performing there is a large metal statue of him standing near the stage. Check out the nice bike rings which make up the legs of this statues. Good photo op there.
Location: This restaurant is located at 5900 Hollywood Blvd. Phone Number (323) 462-5073 – if you are driving in from the 101 freeway, you get off at Hollywood Blvd and be sure to stay on the West side of Hollywood Blvd. The Palms is just a block West of the 101, on the south side of the street. Parking is along Hollywood Blvd, or better yet, in the back of the restaurant towards Sunset Ave as there is a parking lot guard always on duty. Check out the small "lost and found" display on your way out this door. Some interesting items have been found at the restaurant including contraceptive pills and a designer watch that no one claimed. The Red Line Metro has a stop on the East side of the 101 along Hollywood Blvd – its about 1/4 to 1/2 mile walk from this metro stop to the Palms. For more information, visit their Website which includes all menus at www.palmsthai.com
True Thai food is found in Thaitown – most of the restaurants in this small strip along Hollywood Blvd beat the flavors and taste of most Thai restaurants in the USA. For more info about Thai town read our review here.

KT Kruang Tedd is located at 5151 Hollywood Blvd – this very small restaurant serves authentic Thai food. Parking is always a hassle along this part of Hollywood Blvd but at least this restaurant is set back off the street and they have their own parking spots directly in front. A couple of plates we can recommend are the spicy soup and the chili lime fish which comes in a metal tray in the shape of a fish. A band is setup inside and in the evenings you will be treated to live music. Phone: (323) 667-9800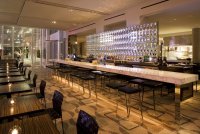 RH is located inside the Andaz West Hollywood hotel on the first floor (8401 Sunset Blvd). This Michelin starred restaurant focuses on market to table items. Their ingredients are fresh and seasonal. The chef is from south west France and the focus of a number of items on the menu are influenced by that culinary region. Tasty morels with lightly grilled asparagus. Mmm. Sausage with a special mustard sauce with grilled oregano and garlic to complement. Again, mmm! The kitchen is right out in the open.
Visit: www.hyatt.com/en-US/hotel/california/andaz-west-hollywood/laxss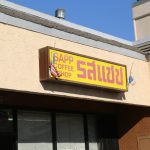 Sapp Coffee Shop is located in the small shopping center on the corner of Kingsley and Hollywood Blvd (north side of the street – 5183 Hollywood Blvd) – next to a dessert shop and eye glass shop. Parking is tight and fills up in their tiny parking lot quite fast. Streetside parking is often available during the day but fills up quickly at night. The soups here are extremely authentic – they taste just like what you would order on the streets of Bangkok. We have run into a famous chef here before leading one of the Melting Pot Culinary tours. That is a good sign. Our favorite is the Sen Mee Nua, Nam Tok (one of their boat noodle soups). This is our number one restaurant in Thai town for eating this type of soup. They are closed Wednesdays. Take out ok. Phone: (323) 665-1035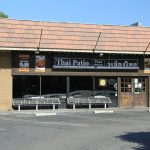 Thai Patio is located in the often busy shopping center located right next to "Thailand Plaza", the heart of Thai Town. As with other parking in this area parking can be sometimes quite difficult to find especially on the weekends. As a result, this shopping center has valet parking during busy hours. This restaurant can also be very crowded. Long tables seat parties next to each other – live music is often available. The service is fairly quick even when they are busy (the waiters really hustle) and the food is certainly authentic. Thai Patio is located at 5273 Hollywood Blvd – Phone: (323) 466-3894
KOREATOWN
Hodori is a small Korean restaurant located along 1001 S. Vermont Ave in in a shopping center (not far from the private college, USC – so you sometimes will see a plethora of college students eating here). This is along "plaza" row in Koreatown, just west of downtown Los Angeles.
Hodori is small like most of the other shopping plaza located restaurants but size isn't important, unless you happen to be waiting outside in line at 3am which is fairly common on the weekends. They serve a variety of Korean foods all served with small starter plates including some nice Kimchi. The highlight of a meal here are the soups. If you've never had Korean food this restaurant is a good introduction.
They are open 365 days a year, 7 days a week including holidays of course. On the weekends there can be a line into this restaurant even at 3 or 4am! Use the small ringer buzzers installed at every table to bring your waiter over when you need service.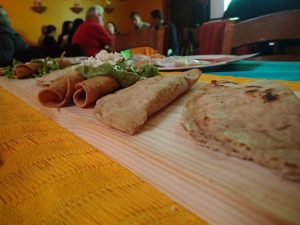 Guelaguetza Restaurant is a popular Oaxacan style restaurant that perhaps surprisingly is located in the heart of Koreatown at 3014 W. Olympic Blvd. Still a family run restaurant with the second generation now involved, Guelaguetza was founded in 1994 by husband and wife Fernando Lopez and Maria Monterrubi.
Well regarded over the years, the restaurant has been featured in numerous culinary and non culinary publications – and have been awarded a James Beard award. Look for many of their awards hanging on a wall inside the restaurant. Fairly busy during our latest visit but service was still fast. Very well known locally for their mole. Adventurous eaters can order crickets. Patrons can choose to valet park or find parking on nearby residential streets. Visit: www.ilovemole.com

Hwal Uh Kwang Jang is located in Koreatown at 730 S Western Ave. This very tiny restaurant is in the corner of a small one-story shopping center and a certain amount of off street parking is available in the small parking lot. Perhaps one of the more unique dishes you will ever see served is their live octopus plate. The tentacles are chopped up into small bits – and immediately served. These tentacles are constantly moving – and are best eaten when they arrive at your table. Note they still retain their excellent suction ability and will grab onto pretty much anything placed among them.
The Hwaedupbap or Rice Sushi Bowl is highly recommended. It appears on your table as an assortment of raw fish, fish roe, lettuce, sesame seeds, seaweed strips, rice and an awesome vinegar Chile sauce. Directions: mix well and eat!
Order a bottle of Soju and throw back shots with your seafood. Phone: (213) 386-6688.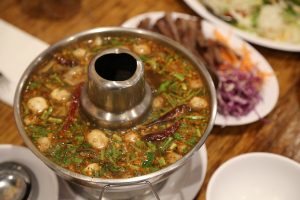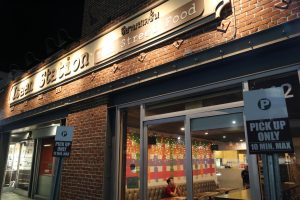 Isaan Station is located in a small shopping center off of the normally busy S.Western Ave near the intersection of W 1st Street – across from the Han Kook Supermarket. Very limited parking is available in the shopping center including a spot which allows for 10 minutes (to pickup food). Sometimes valet parking available at this shopping center. Additional parking is generally found on side residential streets. Focuses on types of food often found on the streets of Bangkok.
A couple of recommended dishes are the crying tiger – beef strips which come with a spicy sauce (good for those who aren't into spicy food as you don't need to use the sauce) and for the more exotic eaters, raw prawns (these can be ordered extremely spicy if desired), entrails soup and chicken foot salad. Service is generally quick if not to crowded. There are two sections to the restaurant. Stays open later on the weekends. They accept cash only. Menu is in both English and in Thai. Visit: www.isaanstationthaila.com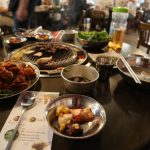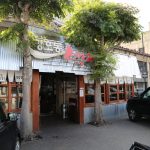 Kang Ho-Dong Baekjeong is located at 3465 W 6th St in Koreatown. This Korean BBQ is open from late morning until 2am every day of the week. Parking is via valet in the tiny lot in the back of the restaurant – or you can try to find a free spot on one of the side streets. Every table has small gas flame cooker in the middle surrounded by a variety of condiments. There is a two order minimum from their beef menu; we recommend the skirt steak. Most of the meats are cooked in front of you – once cooked you combine the meat with the condiments (tasty corn, kimchee, mushrooms etc). Very good service. Phone: 213 384-9678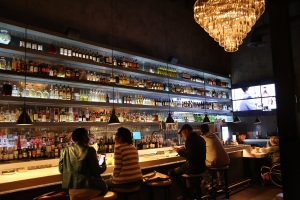 Terracotta is located at 3760 Wilshire Blvd in the same building that houses the Wiltern Theatre. Good pre show dining and or drinking option. Feels old yet new in a strange way – features tall ceilings and chandeliers with some stature to them. But what is most impressive is their sizable bar – immediately noticeable as one enters the building. They focus on numerous cocktails made from scratch – including the delicious very reasonably priced Soju Mojito.
Their cuisine is a combination of numerous culinary influences including Korean (after-all they are in Koreatown), Japanese and Latin American. A sizable restaurant with plenty of sit down area including booth seating. Food is served late – at bar seating. Visit: www.terracottala.com
LAX & VICINITY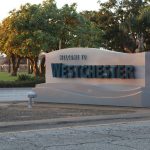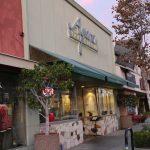 Ayara Thai is located in the city of Westchester about 1.5 miles from LAX. We have actually walked here before from LAX. Located in one story building on a street with a number of other small restaurants and salons. Address: 6245 W 87th St, Los Angeles.
Offers a diversity of Thai food and uses home grown herbs in some of their dishes. During a recent dinner visit – quite busy. Some of the patrons clearly knew the owners very well. Nice Thai ice tea and a pleasing Mojito to! We ordered the boat noodle soup which we found quite plain and lacking in flavor. Perhaps not the best dish to order here. Not just a restaurant, they also bottle and sell a number of their sauces. Been open since 2004. For more information visit: www.ayarathaicuisine.com
unity la is located on the ground floor of the Hyatt Regency LAX – minutes from the airport. The restaurant finds its culinary inspiration from the diversity of Los Angeles – borrowing from both Latin and Asian cuisine. One of their most popular dishes is a version of Thai Drunken Noodles. The California Green Salad sounds plain in name only – but delivers a variety of excellent flavors that one might not always associate with a salad including fresh figs, toasted pistachios, goat cheese and dried cherries.
Great selection of drinks including several that are cleverly aviation themed including our recommended choice: the Ginger Jetstream. Unity also is associated with the nearby market and bar. During several visits, we have always seen the bar busy even late at night. Open for breakfast and dinner. Visit: https://losangelesairport.regency.hyatt.com/en/hotel/dining/unity-la-open-market-and-bar.html
LOS ANGELES
AOC Wine Bar is located at 8022 West Third Ave in Los Angeles and is an extremely popular dining stop. Upstairs and downstairs dining is available. Parking on the city streets near this restaurant is a nightmare as almost all the parking is homeowner permit based with the exception of a few streets right next to 3rd Street. However AOC has valet parking and this is the smartest way to go! Seating can be very intimate as you maybe perched next to other patrons. The food here is served as Tapas, or small plates only. You order a few small plates which are shared among your group. On a recent visit we ordered 6 of these small plates for two people (the waiter will tell you 2 to 2.5 plates is enough for most people and that is true). These small plates are extremely rich and will fill you up quickly. Our recommendation for something tasty yet out of the ordinary are their bacon wrapped cheese dates. The salads are quite nice and not as rich as some of the other dishes. Phone: (323) 653-6359. Visit: www.aocwinebar.com

Badmaash Indian Restaurant (badass) is a cozy space (downstairs and upstairs) tucked away on 108 W. 2nd Street in downtown Los Angeles. Founded by a father and his two sons the focus here is on innovative cuisine in a hip space. Our recommendation: the lamb burger and mango lassi. The selection does not stop there – a wide variety of culinary intrigue (and spices) plays with your palate. Look for the cool Ghandi pop art likenesses on the walls watching you as you eat. Super crowded during the time of our last visit. Visit: www.badmaashla.com

Chef Marilyn's, Queen of Down Home Southern Goodies – a long name for simple but tasty soul food pleasures. They are located at 5068 W Pico Blvd. There is no sit down here – its entirely take out. The restaurant is small and at times the line will snake out the door.
For quick, cheap tasty food this is a great spot. Very nice collard greens, meatloaf and for dessert, sweet cornbread. There are lots of items on the menu – and the staff is friendly. Prices start at 99c for the sides.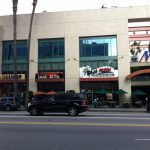 Daikokuya Ramen is located at 2208 Sawtelle Blvd in the Sawtelle District (Little Osaka) – just west of the 405. This is their newest restaurant among several others – the original location is based in Little Tokyo (near downtown LA). The restaurant is on the first floor of a modern mall sandwiched between several chain restaurants and near the Marshalls Department store. Seating is at small tables or in a row along a counter.
Seating is tight as the restaurant is small. As you enter you will be greeted by two things; a model wearing what looks to be a police uniform and the hostess calling out to you in Japanese! The menu is lean – simply their standard Ramen plus a few more choices. When it gets busy as it often does in the evenings – seats outside line up near the door or their may be standing room only. Parking is metered along Sawtelle. Visit: www.daikoku-ten.com

El Senor Taco is a "hole in the wall" located at 1517 E. Florence Ave in the city of Florence – close to Watts. This small Hispanic restaurant offers a variety of authentic Mexican food. They have a very nice Menudo (tripe soup) only served on the weekends and good Horchata (drink). Spanish is the preferred language of choice here and will be the language you will be spoken to in. A color menu displaying their dishes is shown on the wall next to the ordering counter. There are just a handful of tables – several inside and several outside. A large flat screen TV outside will usually be showing movies from a large collection of DVD's on site. Parking is in a tiny adjoining parking lot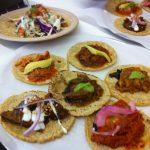 Guisados is located on the corner at 2100 E. Cesar E Chavez Ave in Boyle Heights (East Los Angeles). Parking is metered on the nearby streets. They also have several other locations, downtown Los Angeles and in Echo Park. The focus here is on simple tasty and traditional Braises on homemade tortillas.
First timers here are recommended to try their sampler plate – a selection a number of the Braises/tacos. Individual orders can also be made. Good horchata. Seating is very tight. Visit: www.guisados.co

Homegirl Cafe is located on the corner of 130 W. Bruno St. (at Alameda St.) in the shadow of downtown Los Angeles next to Chinatown. The cafe is run by Homeboy Industries, an organization that assists "at risk and formerly gang-involved youth to become positive and contributing members of society through job placement, training and education". This organization started in the late 1980's and focuses on free support programs as well as running small businesses such as this cafe. Often what were rival gang members now work side by side.
Parking is on the street, free of charge when available. During a recent weekday we found a number of parking spots around 12pm just before the heart of the lunch rush hour. This cafe is women run and they have a variety of menu items including a bunch of eclectic salads each named after the lady who created them. They also have very unique salad dressings – none of which are particular strong. Good desserts! Dining is informal either as sit down or at their counter. Visit: www.homeboyindustries.org/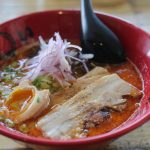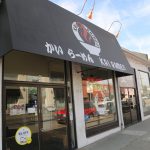 Kai Ramen, as of our latest update to this page maintains four locations, West Hollywood (where we ate), Sherman Oaks (the most recommended of their location by one of our top Los Angeles culinary consultants), Alhambra and the Kai Ramen @ Joseph Cafe in Hollywood. As the name says, focuses on ramen with their most popular Signature ramen dishes as well as the chicken and vegetable ramen offerings. Not looking to deconstruct this dish, Kai keeps their focus simple – providing flavorful ramen at a reasonable price.
Additional toppings can be added to any of their ramen offerings – including no charge for extra garlic. We recommend either the Kai's spicy ramen or the spicy chicken ramen. If you are bringing a big appetite you may need to order two ramens or simply order an extra serving of noodles. American born chef Nishimura trained in Tokyo's Aoyama when he was a young man. His focus is on authentic Japanese cuisine.
Orders can be made for delivery as long as the delivery address is located close to one of their restaurants. For more information visit: www.kairamen.com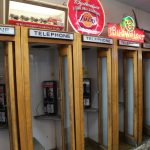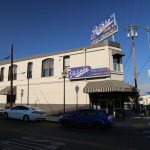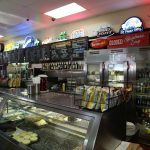 Philippe the Original dates from 1908. When the Hollywood freeway was built they were forced to move and they have been in their current location since 1951. This is just a few blocks east of Union Station in downtown Los Angeles. It feels like walking back in history when you enter the doors. A series of phone booths still line one of the walls.
The floor is loosely covered with some sort of shredded newspaper – and the focus here is on the French dipped sandwiches of which you can choose a number of different meats. The prices are very reasonable – you can have a hearty dinner for under $12. Be sure to try their smoking hot French wasabi like mustard – use it sparingly! Lines form perpendicular to the counter in a number of spots along the counter. Can be quite busy during lunch time. Visit: www.philippes.com

Ristorante Peppone was founded by Gianni Paoletti – he has operated this very popular restaurant in Brentwood Village (just off of the 405 and not far from UCLA) since 1975. Today he and his wife Lilia oversee the restaurant operations. Gianni also founded Paoletti Winery in the world famous Napa Valley. The Italian focused menu features a wide variety of seasonal dishes and as expected, an excellent wine list with a number of Paoletti's own wines. Parking is available via valet with drop off directly in front of the restaurant – the tiny adjoining parking lot is metered with only an hour max per parking space allowed.
A dining experience feels quintessentially old Italian with the dimly lit dark booths and wines strategically placed throughout the restaurant. Also features a mini-art gallery with a number of original oil paintings hanging on the wooden panel walls (all for sale). Also a well-stocked and intriguing looking bar located in a side room next to the entrance is a fun space where guests can relax prior to their meals.
Old school on the reservations – via phone only. Open seven days a week, dinner only. For more information visit: www.peppone.com.
Rustic Spoon is a small restaurant located near the corner of the large intersection of Lankershim and Moorpark Street at 4384 Lankershim Blvd in Toluca Lake – Phone: (818) 754-8998. Parking is metered on nearby streets.
They focus on Thai food but offer a variety of Asian influenced dishes. Highlights are the Beef Salad, Pad See Ew, BBQ Chicken Satay and Tom Yum. Plenty of soup and sald options. Vegetarian options are also available. Visit: www.therusticspoon.com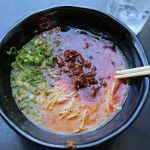 Tatsu Ramen is located at 2123 Sawtelle Blvd in the heart of "Little Osaka" – a second location is located on Melrose. Their Sawtelle location is tucked away inside a tiny shopping center. During a weekend visit parking was only available in the tiny lot via valet. Parking on side streets fill up fast – although generally you can find parking fairly easy before 12pm if you don't mind walking a few blocks.
This is one of the best Ramen houses we have tried in Little Osaka. They open at 11am – during a recent weekday visit they were already crowded when we walked in 10 minutes later. The vibe here is energetic, young and techno savvy. Unlike most restaurants – you order your food from little iPad consoles – scrolling through a variety of ramen dishes – a swipe bar is located on the machines to process your credit card payments. Once done, a printed receipt pops out which you give to the host. Then sit down, sit back and wait for the food to arrive. Like other nearby ramen houses they have a bar seating, with several other tables inside as well as outside seating.
The ramen here is very good. They make the Tonkotsu broth fresh everyday; you can sit at the bar and watch them make this. The noodles are thin and delicate. Free sweet corn, garlic and shredded seaweed are available should you want to add even more flavor to your ramen. Visit: https://tatsuramen.com/

Tsujita
is located at 2057 Sawtelle Blvd in the Sawtelle district of West Los Angeles – near where the almost always busy Santa Monica Blvd intersects with the 405. There are many Ramen shops along and near Sawtelle Blvd but this is one of the more popular and tasty ones. Expect good things when a restaurant spends 60 hours simmering pork before introducing this to their broth, soy sauce and other tasty ingredients. Oh and of course the noodles – these are thick and chewy and certainly will fill you up.
Just down the street is the Tsujita Annex (also extremely popular). During a recent visit to the Annex – during that time of the day where you might have a chance to get in without a long wait (between 245-345pm) there were still people waiting outside to get in, sitting on the available chairs. The seating is very limited inside – a couple of small tables and then the main bar style seating. Like a sushi restaurant, Watch the chefs cook right in front of you. The service was quick and very efficient. The menu is simple – with just a few choices. Good ice Matcha tea. At night like many of the busy restaurant locations in the city of Los Angeles, valet parking is offered. Nearby street side parking during most of the day is metered one hour maximum. Visit: www.tsujita-la.com

Tuk Tuk as the name indicates is a Thai restaurant located at 8875 West Pico Blvd. When trying new Thai restaurants we are always suspicious – will the food be authentic or will it be prepared to American tastes. Our suspicions were further increased knowing this restaurant is situated in the heart of the largest Jewish Community in Los Angeles. Stephen Spielberg's mother's restaurant, Milky Way is located several blocks away.
During our visit we found this restaurant has two things going for it, the authentic food and the super fast service. Outdoor dining is small with heat lamps (who needs heat lamps in LA, well yes chilly nights are a part of the weather at times); the indoor dining is elegant and well laid out. Nice soups – good Thai ice tea. We will definitely be back soon. www.tuktukthailosangeles.com
MANHATTAN & REDONDO BEACH
Nick's Restaurant Manhattan Beach is part of several Nick's restaurants located in Los Angeles and select other parts of Southern California. This location is several blocks in from the beach located among a number of other restaurants at 451 Manhattan Beach Blvd. Both indoor and outdoor seating available. The focus is on American style cuisine.
Small bites include their soup of the day (always changes and always made fresh daily), a grilled artichoke and the delicous local market salad which we ordered during our most recent visit to this particular Nicks. Entrees include several nice fish dishes – among the fan favorites are the San Francisco Cioppino and the Pan Seared Chilean Bass. Good service with friendly waiters. And a rather impressive wine list focusing on Napa Valley with representation from other wine regions as well. Also nice they stay open until 11pm on Friday's and Saturdays when most nearby restaurants have already shut down by 10pm. Visit: www.nicksrestaurants.com/nicks-manhattan-beach

Pacific Fish Center & Restaurant is located on the Redondo Beach Pier. Korean, they focus on fresh seafood – much of which is contained live in tanks on site. Nothing fancy as far as atmosphere but serves tasty grub with tables located next to windows overlooking the pier and water below.
The tasty spicy fish soup will fill you up (good for 3 people). Dungeness Crab, abalone and various sashimi are popular here. Popular with Korean visitors to this part of Los Angeles.
ORANGE COUNTY
85c Bakery is located in the Diamond Jamboree Shopping Center at 2700 Alton Parkway Suite #123 in Irvine. In much of Orange County especially the Asian dominated sections there is a bakery in every shopping center. 85C is the go to cafe and bakery in this particular shopping center – conveniently located mere minutes from the 405 freeway.
This cafe and bakery specializes in a variety of cakes, pastries and drinks. The original 85C Bakery opened in Taipei in 2004 but has since expanded to over 700 locations worldwide – and this huge expansion has happened in merely 10 years! The name 85C reflects their belief that coffee keeps its best flavor at this particular temperature.
This location is only one of only several in the United States. During a recent visit, the line to the counter wrapped around several times – which is always a good sign. Plenty of coffee and various specialty drinks are also available including several delicious teas. Seating is either indoors or outdoors. Visit: www.85cafe.us

Antonello Ristorante and Enoteca Lounge located in the immense South Coast Plaza in Orange County. Antonello Ristorante features the Levendi Room – a private room upstairs which can comfortably seat up to 14 people. A number of Levendi wines and vintages are contained on site in a temperature controlled space. In a world of an always changing culinary scene (especially so in Los Angeles and Orange County) it is rare when one finds a restaurant this old – founded in 1979, they are still going strong and are arguably Orange County's most decorated and well-regarded Italian restaurant. During a recent visit, many of the patrons seemed to be good friends with the wait staff and employees and many had obviously eaten here numerous times.
Focuses on home-made Italian food including excellent salads, pasta and meat dishes (the Ossobuco is delicious complete with a small fork stuck in the bone to retrieve the delicious marrow). The restaurant also features an extensive wine list from not only domestic producers but plenty of Italian producers as well. The Levendi Room is one of several private rooms that can be reserved for private parties. A very well stocked and happening bar is located on the first floor. During our most recent visit we found the wait staff to be highly attentive and personable. Visit: www.antonello.com
Andrei's Conscious Cuisine & Cocktails is located at 2607 Main Street in downtown Irvine. Parking is available in the nearby parking garage; be sure to take your parking with you to have it validated by the restaurant. Inside seating, including at the bar or terrace dining is available. The menu is creative and features a number of freshly prepared dishes. Also seasonal menus available. Excellent salads including the Andrei's Chop Salad.
The restaurant is family owned and named after Andrei Olenicoff, who died tragically in a car accident in 2005. The philosophy of how to handle profits at this restaurant is different than at most restaurants. They donate all of their profits to the Andrei Foundation, a 501.C3 non-profit organization that supports a number of local and global causes including retinitis pigmentosa (which Andrei was afflicted with). Visit: www.andreisrestaurant.com
Huong Giang Restaurant is located in the heart of Orange County's "Little Saigon" at 14564 Brookhurst Street just up from Bolsa Ave in the town of Garden Grove/Westmister. This restaurant is in a one-story Vietnamese shopping mall on the east side of the street. This restaurant is very typical of the rice and noodle shops throughout Little Saigon. Most of the menu is in Vietnamese and the food is excellent and extremely cheap. Be sure to try the Soup labeled as "Number 1". For more information call: (714) 531-2464

Kotobuki is located at 24351 Avenida De La Carlota in a shopping center in Laguna Hills. The next time you are in Southern Orange County, CA be sure to stop in for some excellent Sushi at this restaurant. The "Sushi Master Chef Hiro" will probably tell you that his food is "awesome" – his praise of his own cooking isn't really needed. The food is awesome! While your eating, Hiro may even offer to entertain you with some of his "humorous" toys or he may even sing a solo!! For more information please call Phone Number (949) 587-0290

Pho 79 is a good little authentic Vietnamese noodle shop located on the first floor of the Asian Gardens Mall (9200 Bolsa Ave #117). They five locations scattered around the greater LA area. Pho 79 has an excellent beef Pho which we have tried. They are open 7 days a week from 8 to 8. Phone: (714) 893-1883

Portos Bakery & Cafe, Buena Park – you know you've hit upon a culinary jackpot when one has to wait in a line just to get into another line. Currently operating several locations within Los Angeles, this is their only Orange County location (and currently the largest of their restaurants). A major hit since the grand opening in early 2017 – the crowds have continued unabated since. Don't be dismayed by the lines – they move fairly quickly. Use time in line to decide what you want to order – the selection is diverse and it is tempting to try more items then your stomach can handle in one sitting! However you can't go wrong with their famous specialties including the cheese rolls, potato balls and meat pies. Known for their high quality and tasty offerings – all at affordable prices. Visit: www.portosbakery.com
Mrs. Knott's Chicken Dinner Restaurant, Buena Park has served over 20 million customers since its founding in 1934 by Mrs. Knotts. Greatly expanded since 1934 to service the increasing number of visitors to Knott's Berry Farm – diners can choose to eat in the old tea room if space allows (opt for the booths inspired by the original dining room) or dine in several other larger spaces within the restaurant. While the look of the restaurant has certainly changed over the years the classic fried chicken dinner remains the same – every meal comes with a set of tiny moist buttermilk biscuits and an accompanying boysenberry spread. And several of the restaurants signature drinks are infused with boysenberry juice.
Rock & Brews, Buena Park – driving down Beach Boulevard one does not easily miss seeing this restaurant – its sign is an oversize neon lit electric guitar. Combining all things Rock & Roll a visit includes a constant streaming experience of rock and roll videos, rock focused art and the colorful Great Wall of Rock which also extends onto the ceiling. A sizable bar spans the length of one wall featuring numerous brews on tap. The drink menu is impressive with a great selection of beer, cider and specialty drinks – including a new favorite of ours, the Strawberry Basil Margarita. The food menu focuses on American comfort food – perhaps most known for their craft burgers. Also a fine selection of pizzas, soups and salads. Pet friendly. Visit: www.rockandbrews.com
The Cauldron, Buena Park
This nondescript white office looking building on the coveted corner of Beach Boulevard and La Palma is simply signed by the words The Cauldron. Don't let the exterior discourage you from entering. Once inside you are transported into the creative artistic space designed by owner Lara Hanneman. As former Director of Entertainment Production at Knott's Berry Farm, she spent years working on some of their most creative ventures including Knott's Scary Farm and designing rides and restaurants.
This space is dark but inviting – Lara is a prolific artist and her intriguing paintings line the walls – mostly of women and witchcraft themes. Go off the traditional cocktail list and order one of their custom concoctions. Our recommendation is the Ceridwen Cherise – a mix of Grey Goose Cherry Noir, lemon juice and a hint of cinnamon. Or opt for the local themed drink – the Knotty Kid – an eclectic fusion of Boysenberry Cotton Candy, Smirnoff Vodka and lemon juice.
Bar, table and lounge style seating. And the witches VIP room can be reserved for private events – hint it is located behind the faux bookshelf. Visit: www.thecauldronbar.com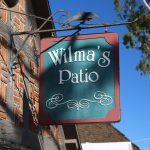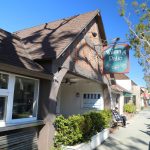 Wilma's Patio. If you are ever on the Lido Island across from the Balboa peninsula near Newport Beach in Orange County California be sure to stop by this restaurant for casual family dining. You can drive onto Balboa Peninsula via a bridge and then take the short ferry ride (car, bicycle or people) which drops you minutes from Wilma's Patio. Or you can drive via bridge onto the Lido Island. Wilma's is located at 203 Marine Ave, in Balboa – Phone: (949) 675-5542.
They are known for their delicious breakfasts. We highly recommend sampling their excellent Crabby Benedict located under their "Benedict Gallery" on their breakfast menu. Indoor and a small covered semi outdoor dining area is available next to the main entrance. The weather in Orange County is usually quite nice most of the year and you will often see people dining outside. Visit: www.wilmaspatio.com
SANTA MONICA/VENICE BEACH
C&O Trattoria is located at 31 Washington Blvd just up from the Venice Beach pier. Family owned – they originally opened in 1992. Well known for their garlic "knots" – little pieces of bread that they seemingly have no shortage of (during a late evening visit, they kept bringing us more of these from their kitchen). Serves excellent Italian food – large portions that are reasonably priced (in a town known for fairly pricey restaurants).
Outside semi covered seating (with heat lamps if needed). Great customer service – even sneaking in late night orders into the kitchen at closing time. They have two locations in the area, this one and also C&O Cucino (8 blocks east on Washington Blvd). Visit: www.candorestaurants.com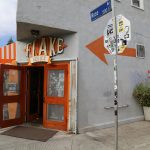 Flake or as we like to call it, 'Flake on Rose' is a cute little corner side restaurant (513 Rose Ave) featuring lots of enticing dishes that visually are simply easy to order! Founded in 2008, three generations of family work here. Great breakfast and lunch spot, especially with locals as a bit off the main tourist scene along the waterfront. A tasty whole wheat bagel and cream cheese is a good way to start the morning along with freshly squeezed orange juice that they contract from a local supplier. Their menu features cutting edge products such as organic hemp granola, acai and avocado.
One can eat inside or outside (limited seating in both areas). Celebrity actors and actresses take note; our favorite spot to enjoy their food is around the corner – several bar stools line a table fastened to the wall which perhaps enjoyed a previous life as a real surfboard – choose the bar stool immediately next to the planter box for optimal privacy. Often a well endowed 30's something crowd dines here. Also features a no Muslim ban policy (all are welcome policy). Visit: www.veniceflake.com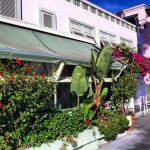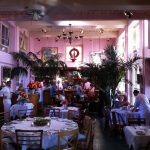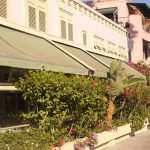 Ivy at the Shore is located at 1535 Ocean Ave in Santa Monica about 1/2 block down from the famed Santa Monica Pier. Valet parking is located next door – this is necessary at times especially on crowded summer weekends. Alternative parking can be "downstairs" on the beach – but this is about a 10 minute walk to the restaurant. During a recent visit we stuck with seafood and a "Santa Barbara" theme opting for the Santa Barbara crab salad – wonderfully prepared and a main entre of a Santa Barbara Sea Bass. Good flavor. Plenty of grilled items are available on the menu – both seafood and meat. Also some very nice salads. Indoor as well as outdoor protected from the sidewalk as well as shaded seating. For more information visit: www.theivyrestaurants.com/ivy-at-the-shore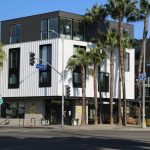 Lemonade Restaurant Venice is located on the corner of Abbott Kinney and Venice Blvd in the city of Venice (1661 Abbot Kinney Blvd). This restaurant combines the best of a cafeteria experience with a number of freshly prepared drinks including as the name indicated, Lemonade. The cafeteria food is anything but ordinary. They focus on fresh ingredients with a number of intriguing salads (they allow you to sample small portions before you decide which ones you want).
You pay per serving of each – as you walk down the line of food you tell the server what items you would like – start with salads, then go to a number of meats (also some nice Ahi tuna) and soups. Finally end with a choice of drinks. The inside is hip, clean and attracts a number of young people. They have nearly 15 locations in Los Angeles and more in other parts of Southern California. For more information visit: www.lemonadela.com

Rose Cafe is appropriately named – located at 220 Rose Ave in Venice near the corner of Hampton Drive. Features plenty of space both indoors and outdoors and semi outdoors (with heat lamps included for those sometimes cold evenings in the winter). Young, urban and hip – this place feels like it just opened and and feels like it caters to the crowds that descends upon the latest and greats culinary offering to open in town. Rather, this iconic restaurant has been here since 1979. Think about that – most restaurants fail within a year or two and to keep the space attractive and the food innovative and tasty and remain popular across generations is a remarkable feat.
Popular for breakfast and lunch but they also serve dinner. The focus is on locally sourced ingredients from Southern California – with an international influence on the cuisine. A bakery on site serves up freshly baked goods. Also a beer garden, a full market, a coffee bar and a lengthy cocktail bar. Nice to see an off dry cider on the drinks menu.
Dishes are served family style – great for sharing. A couple we highly recommend are the crispy brussel sprouts (with an Asian twist to this dish), the burrata and the cappellacci dei briganti. The oysters are very pricey. Also features a limited but highly eclectic and intriguing Internationally focused wine menu. And a spirited, inspired and innovative cocktail menu. Drink your heart out baby.
For more information and to secure a reservation, visit: www.rosecafevenice.com
Siamese Garden is located at 301 Washington Blvd in Marina Del Rey. Perched on the edge of the grand canal – during the day there are some nice views into the canal. Visitor's enter through a Thai style wooden doorway. A cozy and charming restaurant with an outdoor courtyard surrounded by plenty of greenery. On colder nights, provided heat lamps help take the tingle out of the air.
During a recent visit – highlights included a Tom Yumg Gai (chicken soup) and a Pad See Ew. Fairly quick service. Not necessarily the quality that one finds in restaurants in Thai Town but not bad for a Thai restaurant on the west side of town. Plenty of selection for vegetarians. For more information, visit: www.siamesegardencuisine.com
LONG BEACH & VICINITY
Attic on Broadway is located at 3441 E Broadway in Long Beach – just several blocks in from the water. Parking is on local city streets and some of the residential streets toward the water. The restaurant is located on the corner – and looks like a house. This is a great place to enjoy breakfast especially on a relaxing Saturday or Sunday morning. Both outside and inside dining is available. Based on its nice location and good food – the restaurant is often crowded for meals. Popular breakfast items include their egg Benedicts. The F.G.T. Benedict is a good value and tasty we might add, albeit a bit unusual for California – featuring fried green tomatoes, Alligator Andouille and green onions. Visit: www.theatticonbroadway.com
Bionicos & Taqueria El Cabrito is a tiny Mexican restaurant located at 2619 E Carson St – near the intersection of the 405 and 710 freeways – and not far from the plethora of industrial neighborhoods in this part of town. With no traffic only about a 10 minute drive to central Long Beach. Totally unassuming from the outside – nothing flashy here. Parking is in one of several spaces in front of the restaurant or on Carson Street. Sandwiched between the Carson Market and at least 10+ other small businesses all lined up along this part of Carson Street.
They provide on site dining or take away. On site includes only a few small tables. A dizzing array of menu items greets visitors upon entering – known for their fine selection of freshly made fruit juices and very flavorful burritos (burittos come with fresh radishes on the side and slices of lemon). Super quick service – a great value to quality ratio from a restaurant that one has to truly seek out to find.
Park Pantry was founded in 1959 and is located in Long Beach on 2104 East Broadway (corner location). This is as an American breakfast as you will find – a throw back to the "old days". Breakfast is served all day and includes a variety of entree choices included the nice Eggs Benedict as well as some nice omelets (our recommendation is the El Gringo Omelet) which includes their special sauce. Additionally pick from a variety of Burgers, Sandwiches and general entrees. They are clear about not having cell phones turned on in the restaurant – so if you have a mobile, put it on vibrate and dash outside to take that important call.

PASADENA
The several restaurants we reviewed in Pasadena have since closed. We will make the trek back up there soon to review some more.
SAN FERNANDO VALLEY
Augustine Wine Bar is located at 13456 Ventura Blvd in Sherman Oaks. Parking is on side streets or one can use their valet service in front of the building. This wine bar is a real find – they have several thousand bottles in their collection, many featuring older vintages. A highlight are the older wines – with some wines dating back into the 1800's. Known for being able to order older vintage wines by either the glass or bottle. The types of wines and availability constantly change.
That evening's available older and rare wines by the glass or bottle are listed on their chalkboards. Consult their printed menu for additional selections including both new and older wines from within the state as well as Internationally. An excellent selection of dessert wines.
The bar is intimate and dimly lit – with sit down sofa style seating that can be reserved near the entrance – or tiny two-person "partner" tables against the wall. Clients may also take seats at their wrap around bar. While the wines are the highlight of a visit here – they also have an intruiging food menu including cheese & charcuterie, small bites and larger plates including some delicous salads (try their golden beet salad) and several seafood dishes among others. Worth going out of your way to visit. For more information see: www.augustinewinebar.com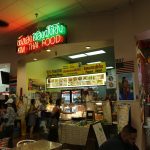 Kim Thai Food (otherwise known as Song Fung Khong) is located at 12727 Sherman Way in North Hollywood, with easy access to the 170 freeway. However more instructions to find this restaurant are needed aside from the address. Remarkably it is located in a mostly Hispanic frequented mall (La Fiesta Swapmeet Mall) behind the actual swap meet vendors selling pinatas and football jerseys along with a barber & other novelty shops). Perhaps not out of place then, are two other food stalls on both sides of Kim Thai Food, a Persian joint and a Burrito hole in the wall.
Known for various versions of som tum (spicy papaya salad) and other spicy dishes. And the food can kick some serious heat – to turn it down a notch, request mild versions of any dishes you order. While a bit smelly, the Thai Lao soup is delicious. Also very good larb. We used to see the owner at nearby Wat Thai when she used to cook there on Sundays (and for Thai special holidays).
TORRANCE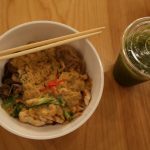 Yellow Fever is located at 24416 Crenshaw Blvd in Torrance. Perhaps the name could be construed as being somewhat controversial – and you might wonder about the quality of food in a restaurant with a name such as this – in reality the name refers to anyone infatuated with things Asian. Any culinary fears you may harbor when entering are quickly assuaged when you try one of their noodle bowls. Our recommendation is the Tokyo Bowl – they don't serve any soups here, but this one perhaps is the most moist and souplike of the bowls.
Refreshingly their Matcha green tea is served unsweetened. Very friendly young staff. And we must mention they don't encourage tipping (there is no spot on the credit card receipt to even leave a tip)! Note that their parking lot is really small. For more information visit: www.yellowfevereats.com
OTHER
For reference, the following are additional restaurants we will visit in the Los Angeles and Orange County areas as time permits.
Mulberry Street Pizzeria, Beverly Hills | Hamptons Hollywood Cafe, Hollywood | The Viper Room, West Hollywood | Cut, Beverly Wilshire Hotel | Patina, Los Angeles – Disney Concert Hall | Domenico's, Beverly Hills | The Strand House, Manhattan Beach | Saint Martha Restaurant, Los Angeles | Phorage, Los Angeles | Playa Provisions, Playa del Rey | Slapfish, Huntington Beach | Zov's Bistro & Bakery, Tustin | Baran Restaurant, Westwood | Ursawa, Beverly Hills | Chaya, Los Angeles | Don Felix Peruvian, Los Angeles | Pollo a la Braza, Koreatown
T Equals Fish Koreatown | New Sho Gun Sushi Koreatown | Empress Harbor Dim Sum Monterey Park | Sushi Gen, downtown LA | The Original Pantry Cafe, downtown LA | Pann's | Nate 'n Al, Beverly Hills