Getty Villa Malibu California – The intimate Getty Villa is nestled in a canyon in Malibu just off of the Pacific Coast Highway. This museum houses over a thousand antiquities and other works of art from the Romans, Greeks and Etruscans. In addition to the unique works of art, be sure to visit the Outer Peristyle complete with a long reflecting pool, landscaped gardens and walkways.
This museum is more intimate than its younger brother the Getty Center. It is nestled in a canyon rather than perched on top of a hill overlooking the LA basin and it is a much smaller museum than the Getty Center.
It is built to resemble a Roman country house that was buried by the ancient volcanic eruption of Mt. Vesuvius in Central Italy. This is the original Getty museum and it features more than 1,200 works of art from the Romans, Greeks and the Etruscans. The works of art consist of sculptures, carvings, antiquities and other ancient relicts. The "Villa" closed for renovation in 1997 and reopened in early 2006 after a major 200 million dollar renovation project.
The works are organized by theme and are displayed in beautifully decorated rooms throughout the museum. Allow at least 3-4 hours at the museum. For more information and to reserve tickets, please visit their website at: www.getty.edu/visit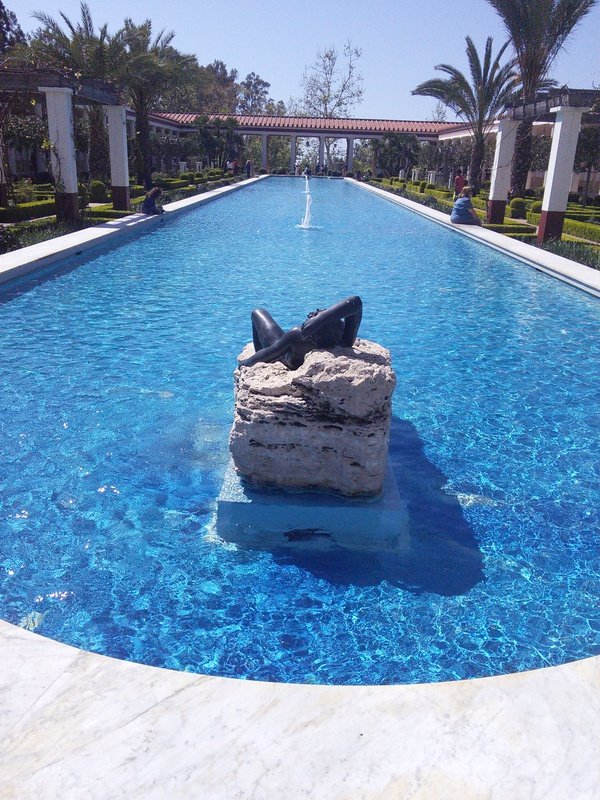 Read our extensive Los Angeles Article Here!