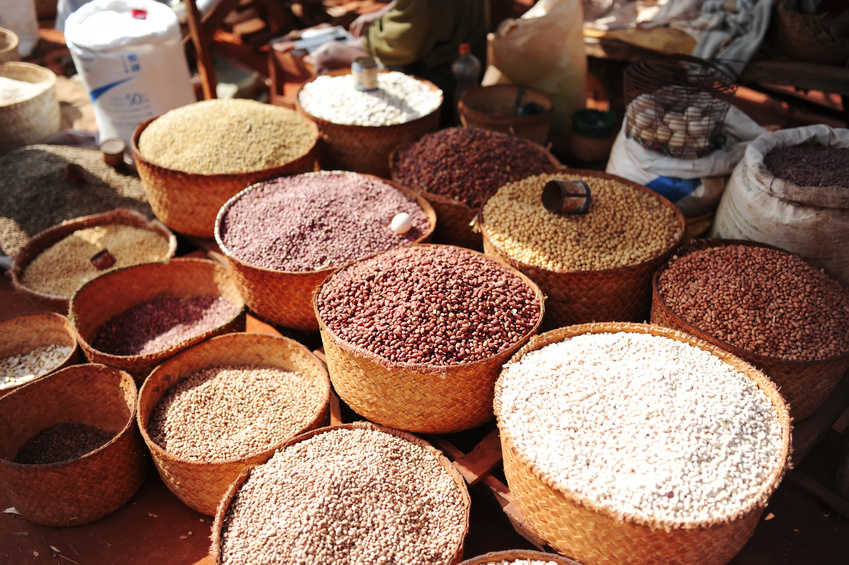 Sometimes it's good to be cautious–and other times it's better to go with your gut.
People told us not to visit Madagascar, that political conflict made the country unsafe for tourists.
But we decided to go anyway because if we had listened to those voices, we'd never have gone to Nairobi, Kampala, or Kigali.
We are cautious when we travel, but aware that our best and most eye-opening experiences are places well off the beaten path.
And, Anantanrivo, Madagascar's capital city, is a place we fell in love with.
The narrow streets, alleyways, cobblestone roads, and historic buildings remind you, at times, of parts of Western Europe. At the same time the markets, the noise, the traffic, the energy, the goats and livestock walking along the highways, were all quintessentially African.
Our journey started as we did a field visit to RTM. RTM is an Italian NGO, working with farmers to provide alternatives to slash and burn agriculture–which is practiced in many rural areas as a way to provide nutrients to the soil. Unfortunately, the nutrients don't last more than a season or two, forcing farmers to burn more forest.
Afterwards we met with Xavier Rakotonjanahary, Rice Breeding Coordinator, National Center of Applied Research for Rural Development. Xavier works with rural rice farmers, helping develop different breeds of rice that will help reduce labor, fertilizer, and other inputs.
We spent Danielle's birthday trekking in the rainforest in search of lemurs in the national rainforest of Antanarivo. Lemurs are only found in Madagascar (with the exception of the island of Comoros) largely because their ancestors were displaced everywhere else due to monkeys and apes.
In Madagascar, 90 percent of the country's original forest has been destroyed and lemurs are presently endangered due to deforestation and hunting. Additionally several species of lemurs are extinct, especially the larger species. The smaller lemurs are nocturnal and all we could see was their amazing red eyes on a night trek. We also saw large chameleons, turtles and giant snails.
During the day we saw lemurs playing (they travel as families) and eating flowers, leaves and fruits. In our video below you will see them playing, and can listen to a brief explanation about lemurs from our tour guide. They are pretty incredible animals with deposable thumbs and long tails that they use to balance themselves between trees.
In summary, if you are considering a visit to Madagascar, go. You won't regret it!
Who we are: BorderJumpers began in October 2009 in Addis Ababa, Ethiopia — when Bernard Pollack and Danielle Nierenberg began a journey to travel in Africa. At every stop they are meeting with farmers, community organizers, labor activists/leaders, non-governmental organization (NGOs), the funding and donor communities, and local, regional, and international press.
With a Sony handycam, a 8-year old laptop, and sporadic internet connections – their goal is to bring stories of hope from across the region to as large an audience as possible. They will tell the stories that aren't being told-from oil workers fighting to have a union in Nigeria to innovative ways farmers and pastoralists are coping with climate change.