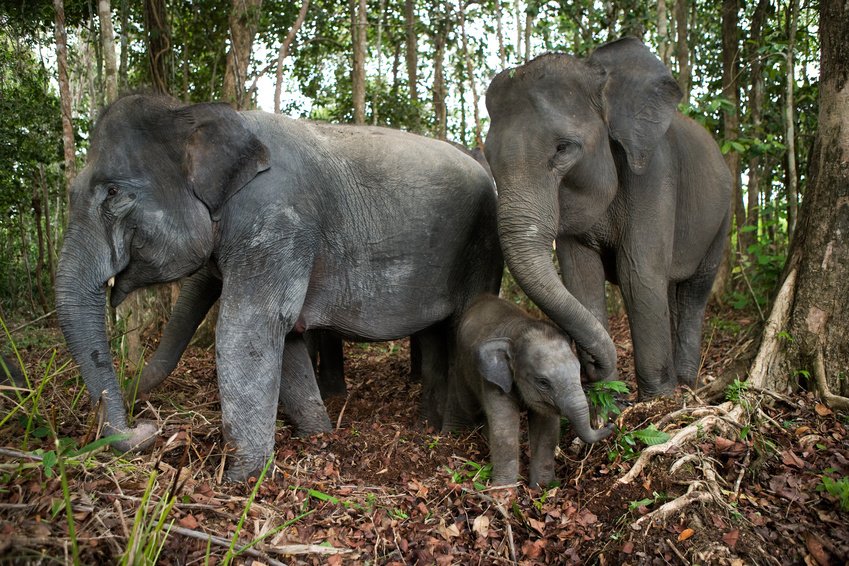 When I was a kid I did not want to get a dog or a kitten. I did not even want toys for presents! Everybody was surprised by my wish because I expressed it from very small age and everyone was wondering why. I wanted to see how it does it feel to be next to the most gigantic animal on the planet. How does it feel to watch it walking, eating, and taking care of its children? I wanted to see an elephant.
My wish grew bigger as the year was passing by and I began to read everything that what was considering to the elephant. That the Hindu considers elephant as the absolute symbol of chance and prosperity. That the heavier elephant ever recorded, weighed 12 tons and had 4 meters high. That the elephants are afraid of bees. That they can communicate with another ivory at a distance of 10 kilometers. That if and elephant feels sick, he returns to the area where he was born and grew up. That he usually sleeps almost 4 hours per day. That he is eating about half a ton of food every day. That his pregnancy cycle lasts 2 years. That they show their love by banging their provokes. That they perceive the water existence at a distance of 20 kilometers and the rain at a distance of over 200 kilometers! That they can run but they cannot jump. African and Asian elephants are threatened with disappearance due to ivory. The Sumatra elephant which was my favorite kind of is one of the rarest species.
On my 18th birthday, my parents decided to make me the most precious present. A trip to Bali and a visit to the famous elephant park. In the theme park Elephant Safari Park Lodge located in the Taro area in Bali, Indonesia, visitors have the opportunity to spend their holidays with 30 Sumatrah elephants, endangered. The elephants survived and now live on the 8 acres of the park. They run freely in all areas and function as a "taxi" for guests who can watch them from afar, from the comfort of their luxurious rooms or from a breath of distance to the elephant-shaped pool of the park.
They can still live the experience of caring an animal like the specific elephants by washing them! Parkers are also organizing hikes in the nearby forest, while there are three shows-daily shows with elephants. In the park area there is also a botanical garden, with a lake where giant fish from South America like Arapaima Gigas live. Of course, there is space for spa and facial and body treatments, while the most active visitors can even do rafting, kayaking, cycling and hiking to get to know the beauties of the island. The Sumatra elephants have been expelled from their natural environment because of human activity and are one of the three subspecies of the Asian elephant. Over the past 75 years, their wildlife population has fallen by 80%, while over the past 25 years 69% of their natural environment has been destroyed. Their height can reach 3 meters and their weight is 4 tons.
We reached Bali after a long hour flight. The route to the hotel was only 3 hours. Even though Bali is considered to be a wedding and honeymoon destination, I was there for another reason. Our next stop was at the Safari park with the elephants. I think I was living in a dream. I was so close to all those animals I always loved. Elevating Elephants is not so easy though. It requires a whole process, with a special platform where the elephant was coming underneath so that we could sit in the specially designed positions on its back. Then the driver climbs and sits on the head of the elephant as if it is the easiest thing in the world! When we all managed to get our seats, we were ready for our ride to the nearby forest.
The ride was incredible! It was however very hard to keep in your place! We had to hold very tight because the elephant did not have a steady pace! Elephants have black hair on their heads, something that most people do not know. Our driver was kind enough to offer us a ring he had made from the hair of the elephant tail. The culmination of the ride was when we had to cross a river. The elephants seemed to enjoy the water, which almost reached our feet in some places! There was also a baby elephant that was tied to his mom and was having fun swimming! This was the sweetest picture of animals I have ever seen. On the way, we went back to the starting point, where we find fruits to feed the elephants. I also had fun playing with the baby elephant, as I was throwing him a ball he was bringing it back to me.
We finally left the park late at night and we visited it one more time before we leave the island. Bali is a great destination if you want to feel that you are in love again. I sure fell in love with the purest and sweetest animal in the world. I do not know how many lives I need to thank my parents for this experience.