Istanbul's Independent and International Festivals
A city with a unique mix of Asian and European cultural influences, Istanbul is the home of two major film festivals which showcase established and up-and-coming talent from both continents.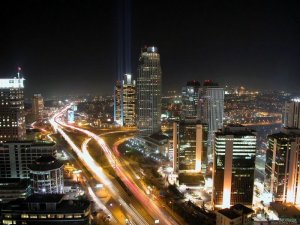 The Independent !F Festival and the Istanbul International Festival celebrate a combination of alternative productions, big blockbusters and quality Turkish movies, often giving national cinema English subtitles and a wider audience for the first time since their release.
Less well-known than some other events on the film calendar such as Cannes and Toronto, Istanbul's festivals are nonetheless attracting worldwide interest from the industry, particularly since the introduction of new global competitions.
Despite this recent increase in popularity, the festivals are still relatively cheap to attend and make a great budget option for film fans looking for a chance to watch unusual cinema or just a touch of the industry's famous glamour.
Istanbul International Film Festival
Every April, the city hosts the Istanbul International Film Festival. Established in 1982, it was designed to encourage the development of cinema in Turkey and to promote the country's productions to a global market.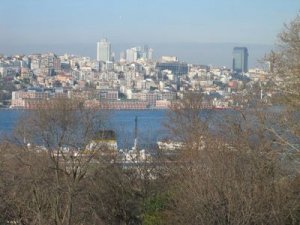 In addition to prizes which recognize a Turkish contribution to the industry, there is the international Golden Tulip Award. Last year, Turkish director Semih Kaplanoglu's celebrated drama "Egg" received the prize, while in 2006 Brit director Michael Winterbottom was honored for his alternative comedy, "A Cock and Bull Story".
Attracting much attention, however, is the new Council of Europe Film Award (FACE). Introduced in 2007, it aims to raise public awareness of, and interest in, issues of human rights through the medium of cinema. FACE is presented to an entry to the festival which promotes the understanding of these values.
Showings cost between $2 and $7.
!F Independent Film Festival
The newer !F Independent Festival concentrates on alternative, artistic and documentary films which are shown under a range of headings. Categories for 2008 included Life In Sound, Rainbow Films and The Art Of Living.
Held in February each year, 2008 also saw the introduction of a new competition, the !F Inspired Award for international cinema.
In addition to screenings (prices from $4), the festival organizes activities related to the industry such as workshops, interviews and exhibitions with directors, NGOs and scholars.
There is also a party culture surrounding the event and big opening and closing bashes with performances from international artists.
Where to stay
Cheap accommodation is easy to find in Turkey and Istanbul hostels offer a great base for budget travelers wanting to experience the festivals.
There's a range of affordable and well-equipped places to stay clustered in central Sultanahamet in easy reach of the events and exhibits.
How to get there
Many of the low-cost European carriers now use the smaller Sabiha Gokcen International Airport rather than Istanbul Ataturk Airport. It's slightly further from the city center but an easy shuttle coach (known as Havas) or public bus ride away.
Alternatively, there are international train routes from across the continent arriving into the station at Sirkeci which is handily close to the Sultanhamet district. Trains from Asia serve Haydarpasa, a short hop across the bay.