There is little need to introduce Byron Bay.
Most travelers have either visited Byron Bay, NSW or have the destination firmly added to their Australia travel bucket list.
The breezy town on NSW's North Coast is famous for its abundance of beaches as well as its hinterland of rainforest, artistic neighborhood, and inventive culture. Once the preferred hangout of hippies and bohemian sea changers, it has since attracted forward-thinking restaurateurs, designers, and celebrities.
Since the 60s, when surfing was at its peak, Byron Bay has changed significantly. Beach shacks have been transformed into mansions, famous people may be seen walking the streets, and Byron Baes is a thing. The gorgeous beaches and green hinterland of Byron continue to draw large numbers of people there.
You may surf in the morning while watching the sun rise over Australia's most easterly point (while dolphins play nearby), practice yoga by the sand while sipping oatmeal lattes, and then unwind at the pub as some of the best musicians in the nation perform live. Or have a morning swim, hike up to the lighthouse and head to one of the local markets in the hinterland.
Although there are many things to see and do in this vibrant holiday destination, here are some ideas of how to spend a perfect day in Byron Bay!
Breakfast At Beach Cafe
The Beach Cafe in Byron Bay embraces the greatest aspects of beach dining with a dedication to quality food, seasonality, and a casual ambience. The only restaurant in Byron Bay that offers eating right on the coastline, located high on the dunes of Clarkes Beach.
With a direct view of Julian Rocks, Clarkes Beach, and The Pass, The Beach Cafe is open from 7am for breakfast and then from midday until 5:30 pm and for supper and cocktails while the sun sets. Breakfast or coffee here is a beautifully picturesque way to start your day in Byron Bay.
Surf At The Pass Or Wategoes Beach
The Pass is a well-known surf spot for all experience levels, but it can be dangerous when the waves are large. Always swim between the flags and let the pros handle the larger waves. The Pass a perfect location for daydreaming, people-watching, and catching a sight of dolphins or whales.
The vast expanses of white sand and the long, clean waves shimmers on the sunny days and there is enough space for everyone, even on peak seasons.
Wategoes Beach is over the hill from The Pass.  Also a lovely trooical paradise of beach ideal for surfing or swimming.  You may spot a celebrity at this beach or simply enjoy the smaller cove for relaxing and taking in the views.
For complete information on the times that the beaches in Byron Shire are patrolled, please visit the Byron Council website.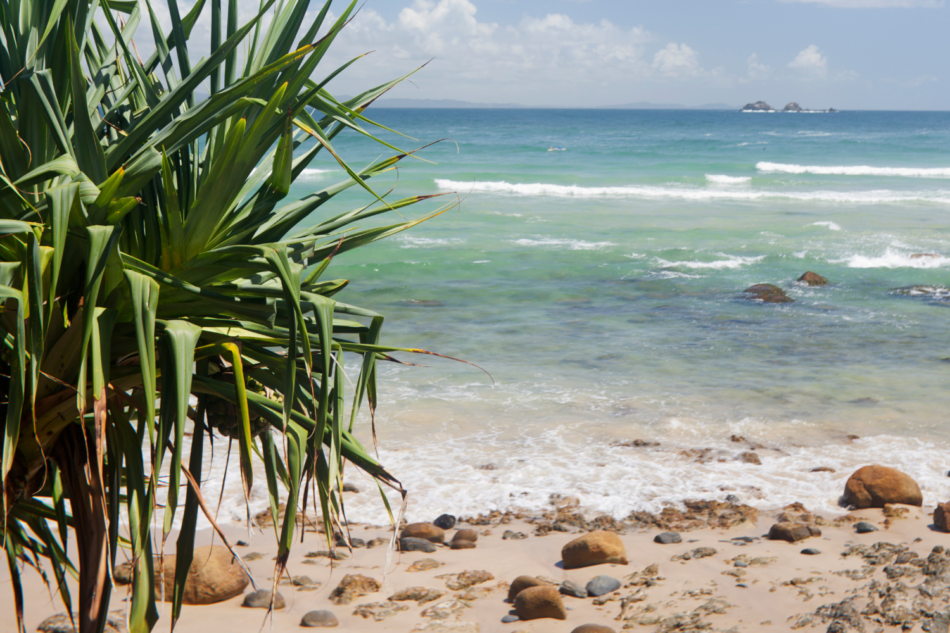 Lunch And Shopping Main Street Byron Bay
While you may be considering visiting this region of New South Wales for the sun, beach, and surf, it's worthwhile to make reservations at a few restaurants while you're there. Love it or loathe it, Byron is getting bigger these days, which means the area is full of eateries of the highest calibre.
Byron and its surroundings may possibly have some of the best dining options in Australia, from busy Greek eateries in Byron's industrial sector to lengthy, leisurely lunches on 120-acre farms. There are many options for lunch, even wandering down the man street and taking your pick of take away and dine in restaurants.
Shopping in Byron is a leisurely experience.  Numerous internationally recognised brands have their roots in Byron Bay, where local fashion is thriving in the town's numerous stores. Byron Bay streetwear is a distinct design group, as shown in the flowy boho outfits that line the streets and the seaside activewear that dominates Instagram stories.
Visit The Waterfalls
On an overcast day you might be interested in visiting some waterfalls in the nearby the hinterland. Some of the most stunning waterfalls in New South Wales are near Byron Bay. There is a broad variety of choices, including some that drop 100 meters over cliff edges, those that you can leap off of, and those that have swimming holes with easy access (so enter with caution). In other words, whether you want to swim or just observe them, there is something for everyone. We assure you that the waterfalls near Byron Bay will steal your breath away. Popular waterfalls include Minyon Falls and Protestor Falls.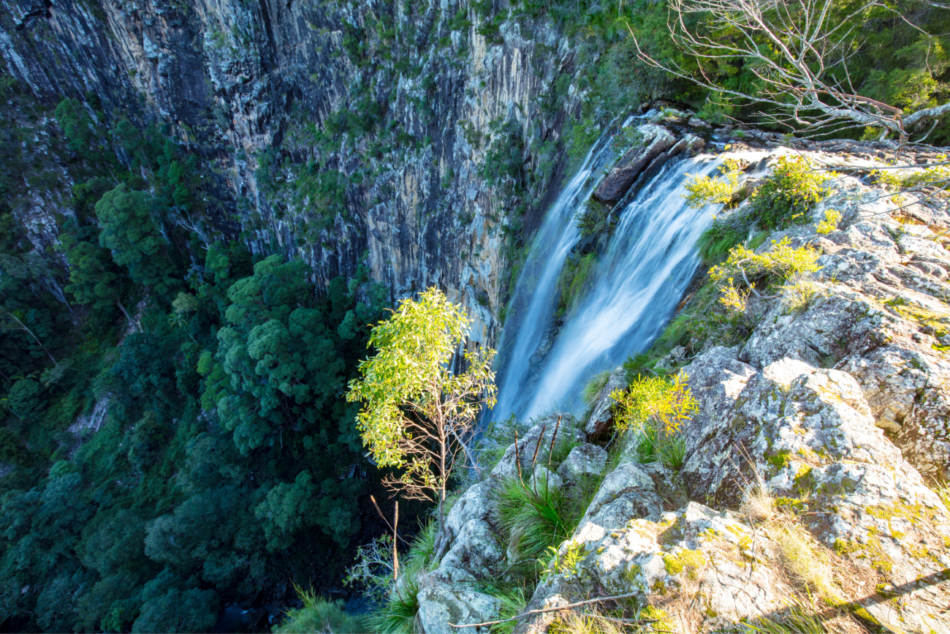 Dinner On The Foreshore
Grab some takeaway from the main street of Byron, whether it be a kabab, pizza, fish n chips or sushi and head to the top of the main street to watch the sunset over main street.
Here you will see performers, families, hippies and many more walks of life taking in the scenery and warm tropical air in the heart of Byron Bay.  The perfect place to people watch and unwind after a day in the sun.
Live Music At The Rails
If you're keen to see Byron Bay at night, the Rails Hotel, located on Jonson Street just off the main drag, is a popular live music venue in Byron Bay. For more than 30 years, The Rails have hosted free live music every night of the week. Watch local and touring bands perform everything from roots, reggae, and blues to funk, folk, and rock every night. Catch up in the outdoor beer garden, select from more than 20 beers on tap, or take in a leisurely meal or dinner while listening to live music.
Conclusion
It's impossible to fit everything Byron Bay has to offer into one day.  Other popular activities such as Visiting the lighthouse, the southern beaches, nearby towns of Mullumbimby and Bangalow or wandering the markets and whale watching are all wonderful ways to experience Byron Bay.  Its best to research peak times when visiting Byron Bay as this town is busier each year, especially in Australian school holidays!
 
Kate Rae is a travel blogger at Not A Tourist, providing alternative and unique travel tips for Australia.  Not A Tourist is a go to place for Australian travel secrets, written by a local.