15.- Because of the skyline.
14.- The cupcakes from cup & cake.
13.- Because you can get a cold orxata (drink made from tiger nuts, typical from Valencia) at the best place of the city ("Sirvent" c/Escorial, 94-100) and take it to drink under a tree at the lovely square Rovira I Trias.
12.- The football team and national pride : FC Barcelona.
11.- The indie-pop music temple: the Sidecar at Placa Reial.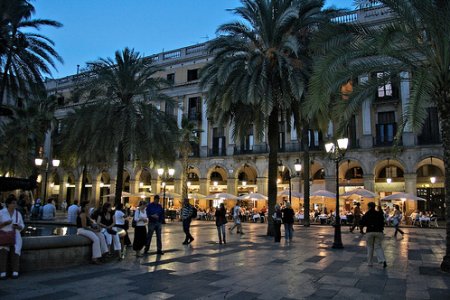 10.- You can practice basketball, football or volleyball right next to the sea.
9.- The concerts at the Sala Apolo 2.
8.- The neighbourhood life: Barcelona, as big as you see it, is made from ancient villages (most of which form now neighbourhoods). So it's quite likeable for anyone to have their Barcelona apartments in the middle of an ancient village next to a traditional market and surrounded by narrow streets.
7.- Because of the Primavera Sound Festival.
6.- You can take a bike at the upper part of city, ride it practically effortless until the lower part of the city, leave it there and come back by metro.
5.- In march you can forget about your coat and, with a little bit of luck, at the end of the month start wearing summer clothes.
4.- In a 30-minute train ride you can escape from the city and be in a cosy seaside village.
3.- The fideuas with cold white wine on Sunday morning at any of my friends' apartments in Barcelona.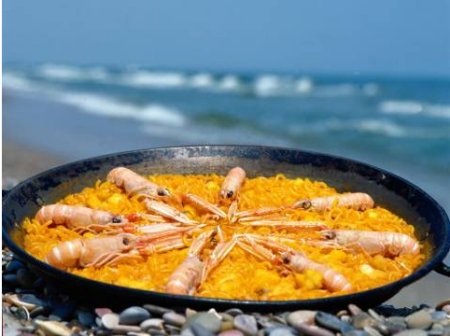 2.- Because of the hundreds of terraces and freezing cold Moritz (local beer).
1.- The Catalan language one can listen to around the streets and understanding great singer-songwriters' letters like Lluis Llach, Albert Pla, Pau Valleve or Joan Miquel Oliver.