Belgium may be a nation of diminutive size, but it is doing big things in the culinary arena. On a recent trip to this food-obsessed nation, I was able to explore the edible delights that provide visitors a feast fit for the most demanding foodie. Budget-minded gastronomes should note some of Belgium's best dishes are street food, served at easy on the wallet prices.
Fries
Though called French fries, Belgium is the birthplace and the undisputed capital of the fry. The potatoes are cut slightly thicker than the matchstick-sized fries favored in France before being cooked twice, giving them a golden patina and extra crispiness. They are traditionally served in an upside-down paper cone with a hearty mayonnaise-style sauce, making a nourishing snack or light meal. They are sold throughout the country at over 5,000 stands called friteries, and they are as cheap as they are delicious.
Waffles
Another quintessential Belgian street food, waffles come in two tempting varieties; Brussels-style is light and fluffy, dusted with a veil of powdered sugar and Liège-style is denser with caramelized sugar that forms a crunchy coating. The Liège waffle is the more commonly found variety and is sometimes laced with cinnamon. Try both and pick your personal favorite.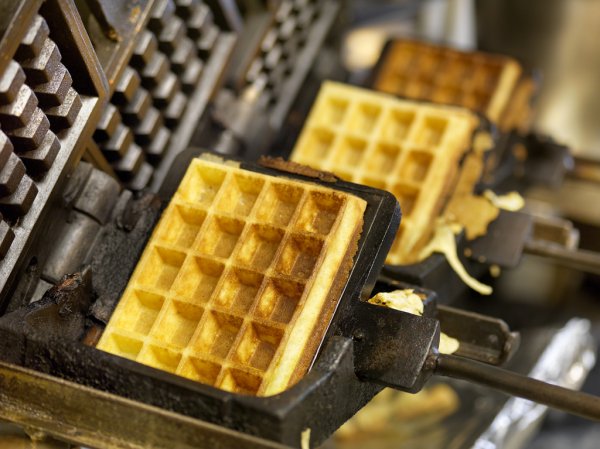 Mussels
These North Sea crustaceans are the national dish of Belgium. They are best eaten from September-February, when you will be getting mussels from the local icy cold North Sea waters. They are often served steamed in white wine or beer and seasoned with butter and parsley. You are fully expected to dunk bread or fries in the savory broth, so don't be shy about sopping up every last drop.
Chocolate
Many countries produce fine quality chocolate, but Belgium stands alone for the number of chocolatiers who are committed to creating a product that is both delicious and artfully presented. In Brussels, head to the picturesque park-like Place du Grand Sablon. It is so densely packed with chocolate shops that the aroma lightly perfumes the air. Wittamer is located here, famous for its eye-catching, whimsical window displays as well is its tempting delights. Neuhaus is a favorite chocolate shop on the Grand Sablon, its elegant chocolate pralines packaged to perfection. On the Rue Ravenstein you will find the passionate chocolatier Laurent Gerbaud. With his delightful personality and bigger than life hair, Gerbaud plays mad scientist in his shop, concocting mouth-watering combinations of sweet and salty. He is a true artist of this edible medium. You too can feel as if you have won a magic ticket to Willy Wonka's factory, as Gerbaud hosts chocolate making lessons in his impeccable, charmingly-accented English.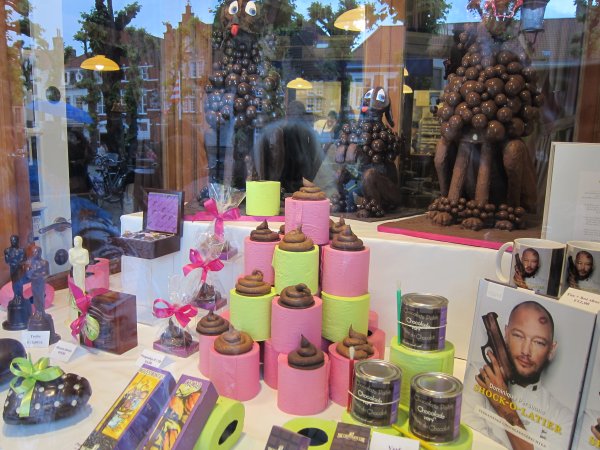 In fairytale-pretty Bruges, you can savor the tempting confections created by the hipster bad boy of Belgian chocolate, Dominique Persoone. At The Chocolate Line, he blends old-world craftsmanship with a punk rock ethos, producing naughty, off-color creations in audacious, non-traditional flavors like black olive and wasabi. This self-proclaimed Shock-o-latier is Bruges unofficial ambassador for all things cocoa.
Beer
The Belgians take their beer as seriously as the French do their wine. In Bruges, De Halve Maan Brewery offers an informative tour in a host of languages, including multiple samples. In Brussels have a drink at trendy Moeder Lambic, with its huge list of Belgian and international beers. They serve light meals to accompany your brew and the friendly staff is savvy and happy to engage on many beer-centric topics.
Gin
The Flemish city of Ghent is an under-the–radar destination, but probably not for much longer. Its once secret charms are out now that Lonely Planet named it one of the top 10 places to visit in 2011. It is a must-see for the culinary obsessed, with a bevvy of young chefs executing culinary backflips at local eateries. It shines bright in vegetarian cooking, with a "Thursday Veggie Day" that encourages meatless eating one day a week. For spirits enthusiasts whose taste leans towards the juniper berry, Ghent is the home of the gin bar 't Dreupelkot. Convivial owner Paul is a colorful character and bona fide gin (jenever in Flemish) expert. Over two hundred types of gin line the shelves, many homemade and available only at the shop. You can do a gin flight and sample some very unusual flavors like kiwi and vanilla.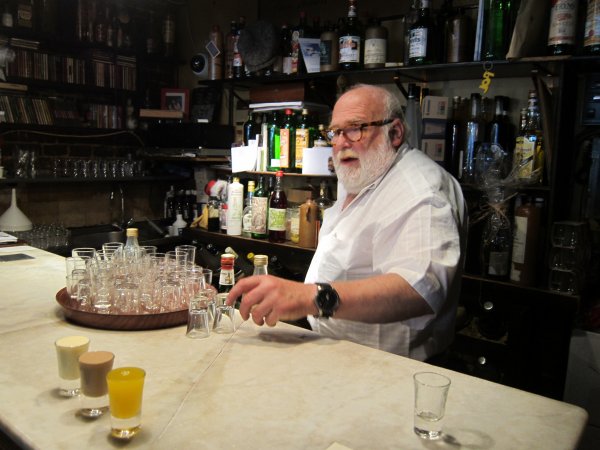 Cook it yourself
Learn to cook Belgian cuisine for yourself in Brussels at the Mmmmh! Cooking school. The chef will tailor lessons in English to your interest and ability, but you can't miss by learning to make a Belgian specialty like Waterzooi, a creamy chicken and vegetable stew.
Flemish Foodies
The Flemish Foodies are a collaborative of fast-track young chefs who share a passion for creating cutting-edge recipes that highlight local ingredients. A meal cooked by one of these rising culinary stars is memorable and the sense of camaraderie and lack of competition between these budding Flemish locavores is noteworthy. Three of the founding members of the movement cook in Ghent at J.E.F, Volta and De Vitrine, adding to the many delicious reasons to visit this lovely town.
For more information on visiting Belgium for a gastronomic getaway, three excellent resources are Visit Belgium ( www.visitbelgium.com) and Visit Brussels ( www.visitbrussels.be) and Visit Flanders ( www.visitflanders.us).
For more information on the above visit:
Laurent Gerbaud
www.chocolatsgerbaud.be
De Halve Maan Brewery
www.halvemaan.be
Moeder Lambic
www.moederlambic.com
Mmmmh!
www.mmmmh.be