Barcelona is much more than the capital city of Catalonia; it's a unique, multi-faceted grouping of unique metropolitan areas, mixed with historically rich Gothic neighbourhoods. Each distinctive district offers a remarkable amount of unique things to do, especially for art aficionados. Barcelona is one of the best cities in Spain because of its art museums, whether you are interested in Spanish art, European art, art from oriental cultures, from pre-renaissance art to the most avant-garde contemporary artists. Barcelona proudly showcases the artistic works of artists like Salvador Dalí, Guadi, Joan Miro and Pablo Picasso.
Picasso Museum
The Picasso Museum is possibly one of the most famous museums in the world. The museum houses more than 3500 pieces by the legendary Spanish artist, one of the most complete collections in ever brought together in one place. The museum is housed in 5 connecting majestic medieval palaces in Barcelona's La Ribera in the old city area. Highlights of the museum include two of Picasso's earliest works, Science and Charity painted in 1897 and The First Communion in 1896. The museum was the brainchild of Picasso's long time friend Jaume Sabartes whom the artist had given several of his pieces to since they met in 1935.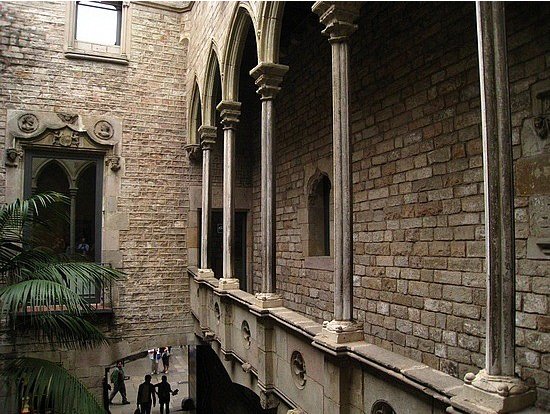 The Fundacio Joan Miro
This art museum was built in dedication of the work of Miro, a Spanish artist who has pieces dating back to the early 1900's. This collection includes much more than just his paintings; Miro was multi-talented artist and the museum showcases his tapestries, sketches, paintings and sculptures. Miro's friend Joseph Lluis Sert created the art gallery and he managed to create an inspiring home for Miro's creations through an incredible use of light and white architectural designs that makes it a memorable experience. Along with Miro's works of art there are also a variety of displays by several contemporary artists.
MNAC – Museu Nacional d'Art de Catalunya
This remarkable museum of modern art not only houses a wonderful selection of art but offers exceptional, panoramic views of Barcelona, some of the best in the city. The museum itself gives you a visual perception of the many significant influences in Catalán art and an understanding of how it impacts today's modern pieces. Inside you'll find a remarkable collection of Gothic, Baroque and Renaissance artwork as well as carvings, enamels, metalwork, paintings and sculptures. The museum is also home to the huge collection of Catalan artwork dated between the 19th to 20th centuries. The MNAC is an incredible museum and definitely worth visiting.
Since the 1992 Olympics that helped turn Barcelona into the cosmopolitan city it is today, the city continues to add more to its incredible tourist friendly things to do list including additional world class art museums, a growing selection of good Barcelona apartments, vibrant fusion restaurants and bars and chic boutiques. Once you visit the spectacular city of Barcelona, enjoy a Mediterranean, ocean side sunset, tour the museums and share stories of all of your Barcelona experiences over a glass of chilled fruit sangria, you'll understand why so many people consider it one of the best tourist destinations in the world, a place where you can really enjoy life and art.
Author Bio
Hans Beltran is a world traveler, who enjoys writing everything regarding holidays and vacations. Passionate about SEO and world history, found in writing the perfect way to share his experiences with his fellow travelers.