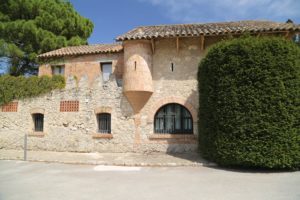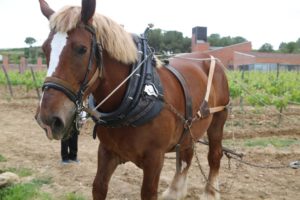 Hola, amigos! Pack your bags, lace up your comfortable shoes, and don your best hat, because we're going on a whirlwind journey through the vibrant city of Valencia, Spain. 
Ready for a day full of architectural gems, tantalizing tastes, and stunning sights? Let's dive in!
Morning: A Highlight Reel of the City
Mercado Central: The Heartbeat of Valencia
Start your day at the heart of Valencia – Mercado Central, one of the largest indoor markets in Europe and certainly the most famous market in Valencia. Step inside this Art Nouveau jewel, and you'll be greeted by a cornucopia of fresh produce, meats, fish, cheeses, and much more. 
The market isn't just a food lover's paradise; it's a vibrant community hub where you can experience local life in all its colors. What's more, the stunning architecture, with its colorful domes and stained glass, tells a story of Valencia's prosperous past. 
Don't miss tasting a Valencia orange here – it's a burst of sunshine that perfectly kick-starts your day!
Silk Exchange: A Leap into the Past
Next on our itinerary is the iconic La Lonja de la Seda, a masterpiece of late Gothic architecture. As soon as you walk into the main Contract Hall (Sala de Contratación), the forest of twisted columns soaring towards the vaulted ceiling will leave you breathless. 
This building, a symbol of Valencia's golden age, was the bustling center of silk trading. The intricate carvings and reliefs speak volumes about the city's rich history and its influence in the world. It's not just a visit; it's a time travel to the past!
Valencia Cathedral: A Tale of Three Styles
A short stroll away is the Valencia Cathedral, an architectural marvel that tells a unique tale of Valencia's past. This cathedral is a captivating blend of Romanesque, Gothic, and Baroque styles, reflecting the different periods it was built in.
The Miguelete tower offers a 360-degree view of the city that's worth every one of the 207 steps climb! And of course, the Chapel of the Holy Grail is a must-see. Whether you believe it houses the actual Holy Grail or not, the sheer history and spiritual significance of the relic make it a must-visit.
Plaza Redonda: A Hidden Gem
Next, immerse yourself in the enchanting atmosphere of Plaza Redonda, a hidden gem tucked away within Valencia's old quarters. This unique circular plaza, filled with quaint shops selling traditional crafts, is a great place to pick up a souvenir. 
Every Sunday, it transforms into a lively stamp and coin market, a paradise for collectors. The plaza's charming architecture, with its whitewashed buildings surrounding a central fountain, is the perfect backdrop for a morning coffee.
Horchateria Santa Catalina: A Taste of Tradition
Finally, round off the morning at the historic Horchateria Santa Catalina. This 200-year-old café is a local institution and the best place to sample 'horchata', a refreshing, sweet drink made from tiger nuts.
Accompany it with a 'farton', a long, soft, sugar-coated pastry that's perfect for dunking in your horchata. Sitting under the beautifully tiled interior, savoring this traditional Valencian treat, is an experience that engages all your senses and provides the perfect end to a morning exploring the treasures of Valencia.
Lunch: A Symphony of Flavors in the Old Town
Hungry from your morning exploration? It's time for a traditional Valencian lunch. Head to the heart of the Old Town, where you'll find a smorgasbord of charming eateries.
Here, the star of the show is undoubtedly the paella. Born in the Valencian rice fields, paella is more than just a dish; it's a culinary representation of the city's culture and history.
Some of the best paella in Valencia can be found in the Old Town, as each mouthful, rich with succulent rabbit, tender chicken, and hearty green beans, becomes a gastronomic delight. Eating paella in the city of its birth, with the ancient buildings of the Old Town as your backdrop, is a must-do experience when in Valencia.
Afternoon: Art, History, and More Flavors
Ciutat Vella: A Canvas of Time
After a hearty lunch, it's time to wander through the narrow, winding streets of Ciutat Vella, the Old Town of Valencia. It's a veritable feast for the eyes, where the past and present coexist harmoniously. 
As you stroll, you'll witness beautiful Valencia's evolution through its architecture, from medieval buildings to modern street art. This area's vibrant murals are a testament to the city's thriving arts scene, bringing a splash of color and a dash of modernity to the historic stone walls.
Plaza de la Virgen: A Square Steeped in History
Next, make your way to the Plaza de la Virgen, a charming, vibrant square that serves as the spiritual heart of the city. It is home to some of Valencia's most significant buildings, including the Cathedral and the Basilica. 
This picturesque plaza, with its Turia Fountain at the center, is a lovely place to people-watch, soak up the atmosphere, and appreciate the city's rich history and culture.
Basilica de la Virgen de los Desamparados: A Spiritual Oasis
Just a stone's throw from the square is the Basilica de la Virgen de los Desamparados, a stunning baroque church dedicated to the patron saint of Valencia. As you step inside, don't forget to look up and admire the intricately frescoed ceilings. 
Whether you're a history buff, an art lover, or simply a traveler, the Basilica's spiritual significance and architectural beauty make it a must-visit spot.
Cafe de las Horas: A Quirky Refreshment Spot
After all that exploring, it's time to sit down and relax at the Cafe de las Horas. This eccentric café, with its baroque décor, offers a unique ambiance that's hard to find elsewhere.
Order their signature 'agua de Valencia', a cocktail that combines cava, fresh Valencia orange juice, vodka, and gin. Sipping this refreshing drink in the cozy atmosphere of Cafe de las Horas is the perfect way to unwind and reflect on your journey so far.
Torres de Serranos: An Iconic Landmark with a View
Round off your afternoon with a visit to the Torres de Serranos, one of the remaining gates of the ancient city wall. Its Gothic architecture stands as a testament to Valencia's medieval past. Make the climb to the top – the panoramic views of the city are worth every step. As you gaze out over the city, you'll appreciate the blend of historical and modern elements that make Valencia such a unique and vibrant destination.
Turia Gardens: An Oasis in the City
As the afternoon fades, take a leisurely stroll through the Turia Gardens, one of the largest urban parks in Spain. Once a riverbed, this 9-kilometer long stretch of greenery is now home to sports fields, playgrounds, fountains, and beautiful sculptures. 
Turia Gardens isn't just a nature experience, but also a journey through Valencia's history. The park winds its way through some of the city's most important landmarks. The lush, verdant scenery and serene atmosphere make it the perfect place to unwind after a day of sightseeing.
City of Arts and Sciences: Valencia's Futuristic Side
At the end of Turia Gardens, you'll find the City of Arts and Sciences, a stunning complex of futuristic buildings that will make you feel like you've stepped into a sci-fi movie. As the sun begins to set, the structures, designed by world-renowned architect Santiago Calatrava, take on a surreal beauty. 
Visit the Hemisfèric, shaped like a giant eye, which houses an IMAX cinema, planetarium, and laserium. Explore the Prince Philip Science Museum, an interactive museum that will ignite your curiosity. 
The Oceanogràfic, Europe's largest aquarium, is home to over 500 different species from the world's main marine ecosystems. Each building is a marvel in its own right, blending architecture, science, and culture in a way that's quintessentially Valencia.
Don't miss the chance to watch the sunset here – as the sky changes colors, it creates a stunning backdrop for these architectural masterpieces.
Dinner in Russafa: A Culinary Hotspot
When night falls, it's time to head to Russafa, Valencia's trendy neighborhood that's a hotspot for food lovers. This vibrant district, with its blend of traditional and modern, local and international, is the perfect place to sample Valencia's culinary delights. 
Choose from a multitude of restaurants and tapas bars, each offering a unique twist on local and international cuisine. Whether you're in the mood for traditional tapas, fusion dishes, or vegan treats, you'll find it here.
Dining in Russafa isn't just about the food; it's about the atmosphere. The neighborhood comes alive at night, with locals and tourists alike filling the restaurants and bars, adding to the vibrant, lively ambiance.
Wrapping up your day with a delightful dinner in Russafa is the perfect end to your Valencia adventure!