If you follow the World's Healthiest Diet, a.k.a. the Mediterranean Plan, your bliss will be unleashed in Barcelona! Before expanding on Catalan's culinary delights, let's get the housekeeping issues out of our way. Prior to departure, look on the Internet and investigate affordable Barcelona apartments. Hotels in Barcelona are pricey. You'll be able to stash "food-money" in your pocket to capitalize your culinary experience.
You will have no challenge if you're already eating the Mediterranean way. Be assured that the finest olive oils and a plethora of garlic are used as flavorings. Vegetables abound. Various genres of fish are available, encouraging maintenance of your healthy diet. In fact, Barcelona is the culinary epicenter of Catalan cuisine!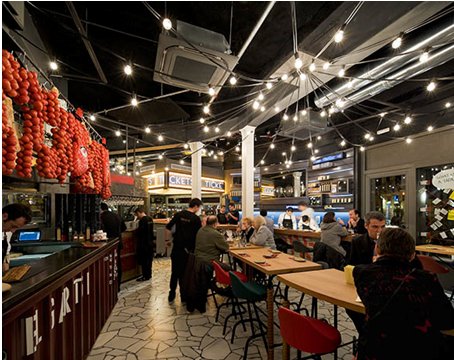 In April of 2011, a rave review of the "just-opened" Tickets restaurant appeared in "Travel and Leisure" magazine. The restaurant is located in what was formerly the cabaret district. The reviewer labeled Tickets, "dining as entertainment". You'll have big fun in the Technicolor dessert area, underneath a big-top tent. The menu itself is quite entertaining with choices such as: spherified olives, artichokes with smoked Idiazabal cheese serum, sliced Parmesan ice cream and of course, tapas, a Catalan staple.
A word is in order about Catalans interesting tapas. They are the Spanish version of canapes. The "ticket" is one can't pin them down to any particular food – tapas can be meat, fish, olives or whatever the cook considers finger food. Your happy fingers will get busy with pan con aceite, which is bread that is dipped or sprinkled with olive oil and salt. A different, but delightful bread dish is Pa amb tomaquet, or bread with tomato in Catalan-speak.
Note: Tickets replaced the famous El Bulli restaurant, which is now a cooking foundation.
For an interactive experience of bread with tomato, visit the Cal Pep restaurant. The server will toast and assemble while you look-on. To recreate Pa amb tomaquet at home: generously rub toasted bread with a garlic clove, cut a ripe beefsteak tomato in half and gently squish it around to achieve reddish colored bread. Remove tomato and drizzle bread with virgin olive oil. If you aren't monitoring salt intake, the authentic version of bread with tomato is liberally sprinkled with salt.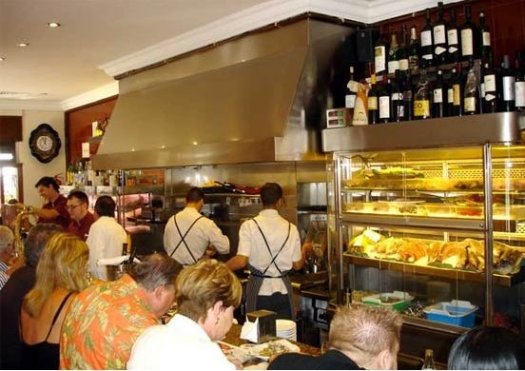 On the day you cruise the Santa Caterina Market, you'll stumble upon calamari, one of Barcelona's "must-eats" in the tapas bar, La Torna. Super-fresh calamari is cooked la plancha style. It is made via searing on a hot grill and tossed with lemon juice and olive oil. The best go- with is grilled asparagus, nestled on a bed of famed romesco sauce.
Catalan cuisine features several dishes starring chickpeas. On fish day, you should definitely sample cuttlefish, mussels and chickpeas. Or, if you've developed a fondness for calamari, try a combination of chickpeas and calamari. Paco Meralgr, an edgy tapas bar, is an auspicious choice. Linger awhile and dine the celebratory manner of the locals. Sample several dishes and sip on Chardonnay wine for ultimate bliss.
You mustn't dare depart Barcelona without an excursion to the Chocolate Museum. Plan an early tuck- in at your apartments in Barcelona. Treat your addicted self to chocolate delicacies!
Author Bio
Maike accidentally on purpose stumbled into writing. She is the daughter of a German father and a Filipino mother, she grew up in Germany, lived in the US, Denmark and currently resides in Barcelona.