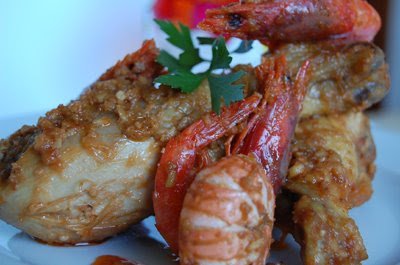 If you plan on visiting the city of Barcelona, you definitely want to make sure you sample the cuisine within the city. While many types of cooking are available in the city, sampling the tasty traditional Catalan cooking of the past is a wonderful experience. In fact, this city is well known for producing some of the finest cuisine found in the country of Spain. You will find a lot more than several regional dishes. Catalan cooking will offer you a distinct gastronomy that cannot be found in other neighboring areas.
Catalonia is a region that is very geographically diverse, which allows it to produce a variety of different foods. Some of the foods produced in the region include top quality meat, vegetables, seafood, fruit and poultry. In many cases, the Catalan cuisine puts these foods together in unique combinations. You may find seafood and meat combined together in a special genre called mar i muntanya. Other combinations include nuts and fish and fruit and poultry. Instead of the common bread and butter combination, Catalans combine bread with salt, olive oil, garlic and tomato, offering a tasty side.
Both cheese and ham are found in many of the foods found in Catalan cuisine. Pallars, La Seu d'Urgell and the Cerdanya district are all areas that offer great cheese production. Some of the traditional cheeses of the past are difficult to find, but certain cheeses can still be found in the area, such as the special formatge de tupi, which is an olive oil soaked goat cheese. Various sausages are available as well, most using a base of pork. Certain names of sausages that you may be able to find in the area include llonganissa, fuet and botifarra.
Wild mushrooms are popular within this type of cuisine, as are calcots, which are tasty spring onions with a sweet taste. Sauces are quite important within Catalan cuisine, something quite different from other cuisines within the country. One popular sauce is samfaina, which includes aubergine, red pepper, tomato, garlic and fried onion. Sofregit is also popular, including garlic, tomato and fried onion. Picada is a tasty sauce made with various ingredients and it includes a ground almond base.
The coca is an interesting dish that you will want to try while in Barcelona. This is the pizza of Catalan cuisine and comes in many excellent variations. Savory and sweet options are available. Sweet options usually are almond based and are often served at the festivals held within the city. Pepper, tomato, onion and occasionally, sardines are included on the savory options, providing an interesting and tasty blend of flavors.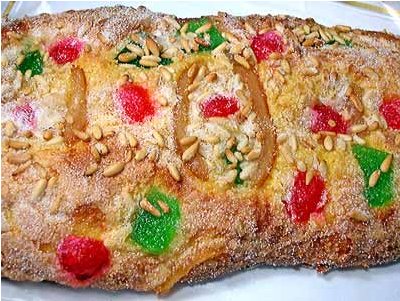 Of course, a variety of wonderful sweet desserts are part of the Catalan cuisine and definitely worth sampling while you're visiting. Mel i mato is a delicious dessert that includes fresh cream cheese and honey, for a delicious treat. Another traditional dessert option is crema Catalana, which is a type of crème brulee that is very tasty. You may also want to try other desserts that include dried nuts and dried fruits, often mixed together with cream cheese or ice cream and are wonderful when paired with sweet muscatel wine on the side.
A very nice alternative to all these culinary delights is to go to la Boqueria market, get some fresh ingredients and cook them in the privacy of your apartment. If you still haven't booked an apartment here, you can go online an check a Barcelona apartments directory, surely you'll find something really good
Author Bio
Hans Beltran is a world traveler, who enjoys writing everything regarding holidays and vacations. Passionate about SEO and world history, found in writing the perfect way to share his experiences with his fellow travelers.