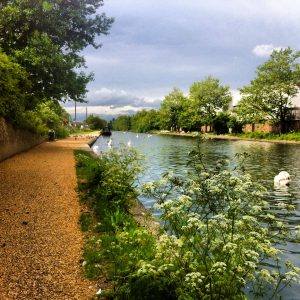 Looking for some additional "warmth" through the end of the year in London? Perhaps simply the sound of the word Caribbean will quickly make you start dreaming of the region's warmth – both in weather and hospitality. Or more, start you thinking about white sand beaches, island music, tropical rum and relaxation. If you cannot physically get to the Caribbean this year and you are in London, the Holiday Inn Kensington Forum hotel (located in Central London) is holding a number of Caribbean themed events and dinners through December.
These dinners are held on select dates each month and feature Caribbean culinary creations such as Jerk (a type of meat cured with a salt rub and then slowly dried), plantains cooked a variety of ways, a number of fish dishes and lots of tasty desserts including Caribbean flavoured Ice Cream & Sorbets.
Certain dinners include live Caribbean themed music. And once the holidays roll around, December is the Christmas Caribbean month – each dinner held this month is a Christmas related party.
Aside from actually visiting the Caribbean – the next best thing is to attend a variety of Caribbean events without leaving your backyard. Surprisingly London hosts a number of Caribbean events on an ongoing basis and certainly some worth noting that are happening the rest of the year. Or perhaps it is not surprising, considering London is one of the world's great International cities.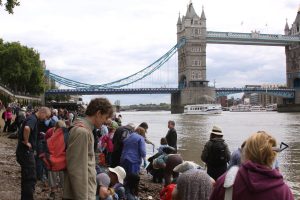 When one thinks of the Caribbean and music, Jamaica invariably comes to mind. With the words "I can see clearly now" ringing in my head as I write this – Jamaica's own, Jimmy Cliff will be performing at the Clapham Grand on August 19th.
A family friendly Caribbean event will be held on Saturday August 23rd at New London's Historic Waterfront. This festival is all about Caribbean culture with live entertainment, plenty of musical talent and of course Caribbean cuisine.
There are often Caribbean themed parties and music at various clubs around town throughout the year – one coming up of note is the Kreyol Vybz Carnival Jam held at two nightclubs from August 23 to the 25th. This features a variety of DJ's from not only London but also a number of small Caribbean Island nations.
And if you haven't yet gotten enough Caribbean in London, the annual Notting Hill Carnival livens up the streets of West London for two days (August 24th and 25th) during the August Bank Holiday weekend. This is Europe's largest street festival – it is a colorful one to! Calypso music and steel bands provide the entertainment – plenty of street side food vendors provide the Caribbean cuisine and floats and costumed performers make their way through the streets. Can you say – big party!?
In the spirit of Caribbean artists across a number of genres, The African & African-Caribbean Design Diaspora Festival will be held at the Oxo Tower Wharf in South Bank from September 18-21. This festival shows both UK artists as well as those from the Caribbean. The range of artwork is diverse spanning a variety of design genres including architecture, interior design, furniture, fashion and ceramics among others.
And for those planning a bit further out, mark your calendars for the UK Rum Fest to be held in London on October 11th and 12th. While there are 400 exhibitors from around the world, the Caribbean is of course synonymous with this alcohol and produces a majority of the world's rum production. As a result, there are plenty of Caribbean rum producers who exhibit at this festival. This is open to both consumers and the trade.