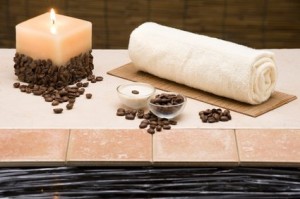 For many years as a youngster my Mum and Dad would take me to tea at this superb property deep in the heart of Warwickshire. Only a stone's throw from Stratford Upon Avon the hotel offers all the many delights that country house hotels are famous for.
The 157 acres grounds themselves are glorious with many secret pathways leading to extraordinary sights of the rolling hills of this shire. Growing up in Warwickshire was for me always an adventure; the woods of Sherwood Forest that reached through bringing history alive and it was only later in life that I learned that J.R. Tolkien lived nearby and I often think that he based some of his detail on this magical area.
The origins of the Hamlet of Welcombe are lost but it was built in Anglo Saxon times. During Queen Elizabeth 1 reign it was often visited by William Shakespeare and since then has been owned by members of society.
In 1931 the house became an hotel with all the blandishments enjoyed by guests who visit from all over the world. The Venice Simplon Orient Express Hotel chain took over in 1983 and many opulent alterations were made to both the interior and grounds. In 2003 the Menzies Hotels acquired this fabulous property adding their unique touches to an already splendid hotel.
For no apparent reason I was given the Countess Suite with its own library, lounge, elegant bedroom with four-poster bed and two luxuriously equipped bathrooms with fine toiletries and luscious towels and towel coats. It took me a while to walk from the bedroom to the front door but I was most pleased for marvelous were the surroundings there boasting many 19th century antiques and oil paintings.
The wooden staircase from the entrance hall curves round and round and it feels like you are walking in some great house which really you are! Just off the lounge is a sumptuous dining room with rich red velvet curtains that in the morning when opened let in all the sunlight and a dynamic view through paned glass windows over the rolling grounds that stretch in an endless vista before your eyes.
Dinner is a quite royal affair with fine choices of fresh fish, organic produce sourced locally and Angus beef from Scotland. There are English and European dishes prepared by the knowledgeable head chef Matthew Warburton (such a lovely English name) and Dan Caprarescu the Restaurant Manager par excellence who made me and all the dining guests most welcome. An enormous range of delicious breakfast items including fresh fruit, home made yoghurt, eggs and freshly baked breads are laid out buffet style although a menu is there to choose from.
The lounge with its inviting sofas and open fireplace is a great place to relax while the bar offers many varieties of drink and wines from all around the world.
A short walk takes you to a most amazing Spa that not only offers great services but the Jacobean style building itself all glass and turquoise is a place to rejuvenate and luxuriate. Swimming pool, vitality pool, thermal experience rooms, gym and aerobics studio are there for your pleasure as is the spacious conservatory lounge where light lunches are served.
All this and so much more definitely makes the Menzies Welcombe Hotel & Spa a most wonderful country retreat from the world…try it you will like it!!
Menzies Stratford Upon Avon Welcombe Hotel, Spa & Golf Club
Warwick Road, Stratford-upon-Avon, Warwickshire
By road, rail and air accessible
Helicopter Landing Pad
18 hole championship golf course
Tennis courts for all seasons
Wi-Fi access
Extensive car parking
Tel: 01789 295252
Email: welcome@menzieshotels.co.uk
Special Offer for Valentine Day
Experience a special romantic break at the Menzies Welcombe Hotel Spa & Golf Club on the 13 February for £137.50 per person or on the 14 or 15 February for £149.50 per person. The package includes a 4-course dinner in the award winning restaurant, glass of champagne, overnight stay, a red rose for the lady, full English breakfast and use of the luxury Spa (treatments are an extra charge). Upgraded rooms available from £20.
Warwick, Leamington Spa and the fun shopping town of Birmingham are easily reached and Coventry Cathedral is well worth a visit…
In the summer you can go apple and strawberry picking…or scrumping!