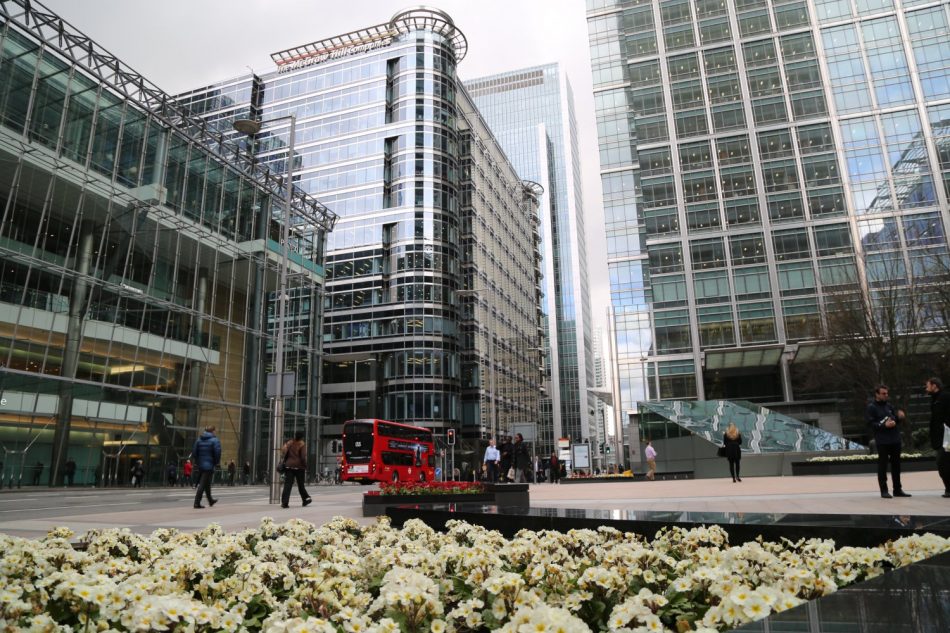 London and York, two essentially English Hotspots!
Many people celebrate the holidays in their own homes that can sometimes be absolutely marvellous, and sometimes not so especially when much planning and work are incurred.
Of course, if you are smart, you will check the brochures and airlines for another way to enjoy the holiday season and I am happy to share two wonderful venues with you.
Hyatt Regency London – The Churchill
Set in sartorial splendour in the heart of Portman Square is the beautiful Hyatt Regency London – The Churchill, a number One Destination for people of taste from around the world. It definitely is a melting pot for all nationalities yet they blend together for the aura of this hotel seems to influence people to enjoy themselves, and when we are in a state of enjoyment, everything looks and feels just perfect. From being greeted by the top-hatted Doorman who opens your taxi door with a flourish (he closes it in the same manner!) all the way to the reception desk, you will be taken care of and if you are fortunate to stay on the Regency Floor, then one or other of the caring receptionists will check you in.
The Churchill is the perfect venue to celebrate the Season's festivities 2010 and you can be sure that your seasonal memories will be truly special. The Food and Beverage team has created a wide range of superb menus for diners in The Montagu restaurant famous for its stunning atmosphere, delicious food and great wine list.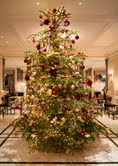 Festive nights begin Christmas Eve with a visit from Father Christmas, choose a two-night stay in an elegant bedroom or suite between December 23 and December 27 which includes Full English Breakfast for two mornings and Dinner in the Montagu for one evening.
The Christmas Eve dinner starts with a chilled glass of Champagne on arrival followed by a choice of Pheasant and Bacon Terrine, or Oak Smoked Scottish Salmon with Blinis, or Glazed Baby Chicken Breas, Pineapple, then the Chef's Cranberry Sorbet to refresh your palate. Roast Norfolk Turkey and all the trimmings, or Halibut or Beef Medallion with a Grain Mustard Crust. The Churchill Christmas Puddy with Brandy Sauce, Mulled Wine Poached Pear or Gingerbread Parfait are all great desserts, not forgetting the selection of British Cheeses. £75 per adult is the cost for this delightful dinner. Christmas Day lunch is served in The Montagu and the Chef offers yet more treats f or Boxing Day!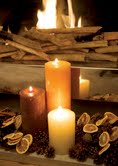 I am sure you will want to know what is in store for you culinary wise! Well there will be lots of choices including Cured Corn-fed Duck Breast with warm Ratte Potato Salad, Roast Norfolk Turkey and Traditional Garnish, Sea Bream or a Salsify Gratin, Pumpkin Seeds, Winter Sprouts for vegetarians. The Churchill Christmas Pudding topped with Brandy Sauce, Apple and Raisin Crumble or Walnut Parfait, Mandarin Compote, Gingerbread Crumbs. The cost is a mere £24 per person for two courses or £27 per person for three courses. Monday to Friday lunch services includes a half bottle of the Sommelier's choice of wine.
Celebrations for New Year's Eve includes dinner at The Montagu and a full English breakfast or bunch on New Year's Day, or you might want to celebrate New Year's Eve in the Churchill Bar where Foie Gras Terrine, Smoked Sea Trout, King Crab Cakes and Prawn Fritters will tempt your taste buds. Business Packages are available for celebrating your office or family parties and you can contact Event Sales Manager, Elizabeth Martin for these.
Gift ideas a plenty can be purchased including:- the Gray Family Christmas Pudding, a traditional family recipe brought down through the Gray family to the Churchill's General Manager, Michael Gray. There are Port and Stilton pairings Packages combining the sweetness of wine with the pungent saltiness of the creamy blue cheese, a fabulous gift for your favourite friends.
The Montagu Afternoon Tea Gift Voucher which will treat those you love (including yourself) to a traditional British High Tea – thinly sliced sandwiches, plain and fruit scones served with sinfully delicious Cornish clotted cream and strawberry jam, a selection of pretty French pastries, fruit tartlets and mini desserts. All served with your choice of tea or coffee or Champagne if you so wish.
So many delights await you to celebrate Holidays 2010 at the famous Churchill Hotel so book early and Enjoy!
Guests can make a reservation by contacting the hotel directly on +44 20 7486 5800, emailing london.churchill@hyatt.com
30 Portman Square, London W 1
Dean Court Hotel opposite York Minister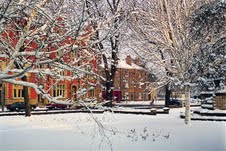 In the heart of historic York an exciting and festive Three Day Christmas Holiday can be planned at the Dean Court Hotel. This comfortable and intimate hotel that blends fine, personal service in contemporary surroundings offers to you the ultimate in good Food and Wines, Jazz Dinners, Music and Disco Dancing, glittering Christmas Tree and lots of magical, glittering lights.
From early on Christmas Eve, the celebrations continue through to New Year's Day if you so wish. Champagne and sparkling wines to imbibe, hot punches to warm the cockles of your heart and food, glorious food to enjoy created by the hotel's executive chef whose penchant for local home grown produce becomes divine under his expert hands.
Some of the dishes served will be a terrine of Confit Chicken with grain mustard coleslaw; Roasted Yorkshire-reared Turkey, cranberry and apple stuffing, chipolata in bacon, gravy and crisp potatoes, and a honey-glazed Roast Rack of Pork with a delicious apricot compote, sage jus. Lots of Christmas puddies, jellies and chocolates of course!
You will be heralded by Carol singers, welcomed by Mr. Brooks, the General Manager and his host of happy staff and perhaps receive a visit from one of the famous York ghosts as you walk the many passageways of this medieval city. They too celebrate the holiday season! Of course, shopping is a must with all the boutiques the city abounds in. Do walk around the corner to The House of Avalon, a quintessentially English coffee shop with a dash of Vintage Couture, truly a magical little shoppe. The Frances Hilary candle shop is another fascinating place as is Culpeper, on Low Petergate where natural products can be purchased, from Incense to Body care and Beyond.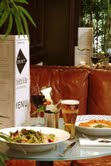 Included in the DCH tariff is a trip to see Cinderella – the Pantomime at York's Grand Opera House. There will be a leisurely City Walking Tour to sharpen your appetite, then a wonderful and scenic trip in a luxury coach across the majestic Yorkshire Moors and unbeatable views of Yorkshire's most popular seaside town, Whitby, where you will lunch at Trenchers Restaurant before returning to the Dean Court for a hot toddy!
Special prices are offered but you had better get a move on, good things like this tend to go quickly!!!!
Dean Court Hotel, Duncombe Place, York
Tel: 01904 625082
sales@deancourt-york.co.uk
www.deancourt-york.co.uk