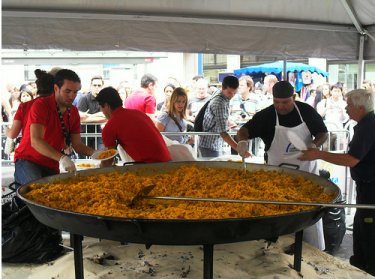 The paella is arguably the Spanish national dish to many foreigners. The original paella, however, originates from Valencia. Staying in Valencia apartments you will definitely find the authentic paella valenciana, but unfortunately, in the touristic zones of any Spanish city the restaurants will sell you anything as the most authentic paella. The best solution to this problem is of course being hands on trying to cook a paella yourself, but being on vacation not everyone has the patience to slave in the kitchen.
Either way there are some particular pointers for when you would like to prepare an authentic paella, but also to detect the authentic paella from a fraud:
1. "Dish for at least 2 people" – Of course you expect every dish you order at a restaurant to be freshly prepared. When it comes to paella pay attention to whether the menu states that this dish is at least for 2 people or more. A portion for only one person is likely to be previously cooked and merely heated up.
2. Yes, waiting for your food at a restaurant is tedious and we are always positively surprised if the food arrives very quickly. However, in the case of a paella be suspicious if it took less than 20 minutes for the food to arrive, because then it was not made to order.
3. Traditionally paella is a lunch meal and shouldn't be eaten for dinner.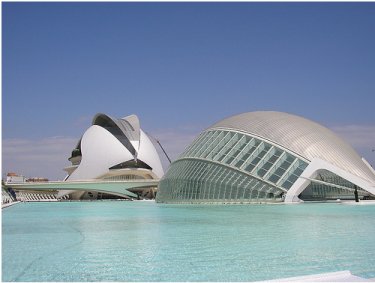 4. Of course, every chef puts his own twist to his/her cooking. Different variations of paella use different vegetables and/or different meat. Some cooks wouldn't mix seafood and meat in their paellas. Something that should never be put in a paella are potatoes, red peppers, peas and garlic. Though, you find some paellas elsewhere in Spain that use red peppers and peas.
5. The key ingredient for the yellow coloring is saffron. Sadly, the fact that saffron is a bit pricy some restaurants merely use yellow food coloring.
If you're on vacation in apartments in Valencia you will have a kitchen to prepare a paella, but also you will have El Palmar really close by. It is the village where the paella rice is grown, so you already know the restaurants here have excellent paella.