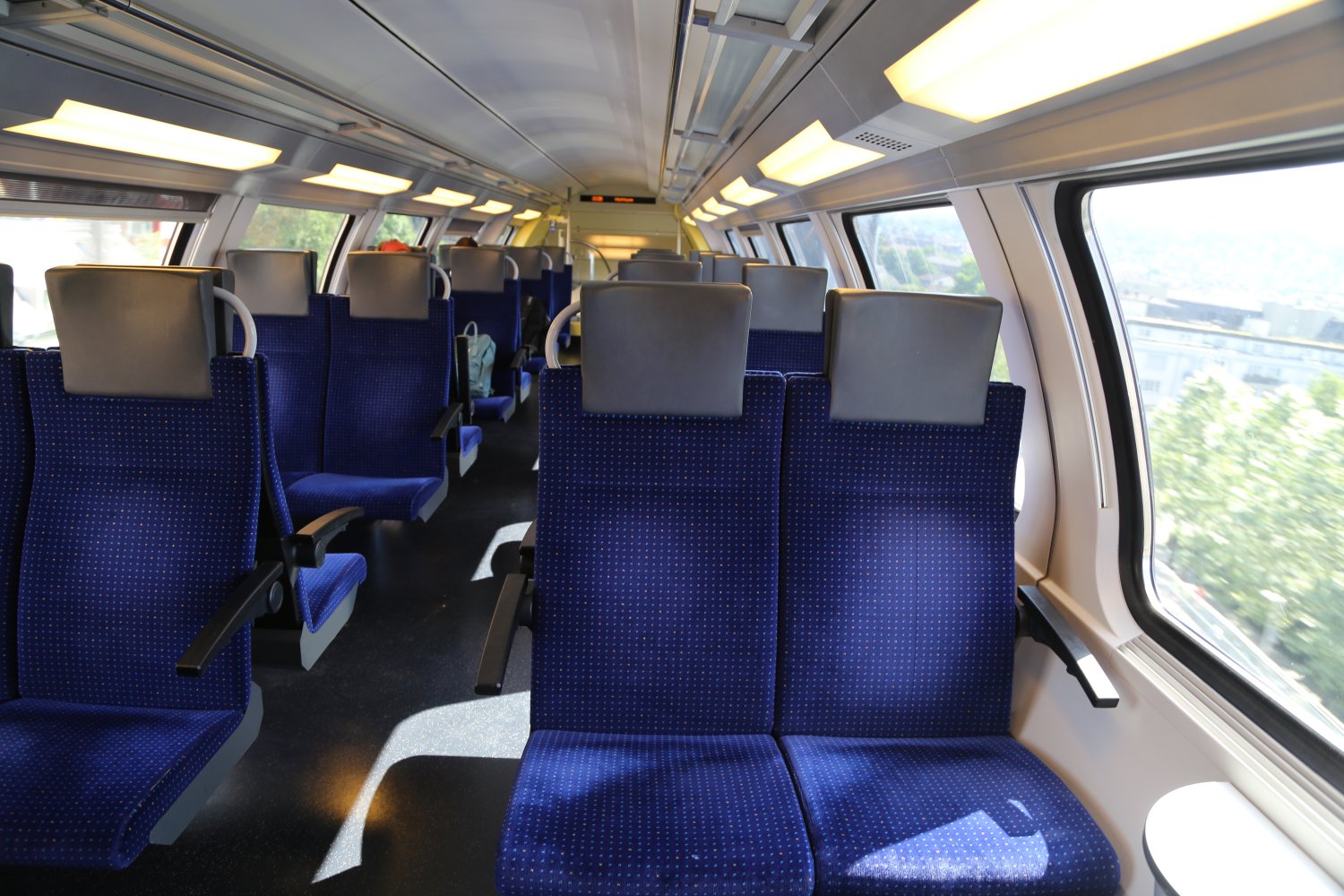 It has been 25 years since the last time I was backpacking through Europe. At the time I bounced through 18 countries with little more than clothes and a tattered Let's Go guide for the better part of a year. Looking back, most of what I brought with me was easily replaced. Well, except for one thing. That was my Eurail Pass.
I held onto it like glue and hopped on and off trains with abandon through 18 countries and had a life-altering time.
The memories shaped my adult life and made travel a life-long priority.
What I liked was meeting people in youth hostels (because I was fairly penniless), who would say things like, "Meet me in Prague" or "let's have chocolate fondue in Belgium." There was only one question: there is a train coming. Will I be on it?
I returned to Europe this last fall with another Eurail Pass; now called the global rail pass, and if I had used it correctly I could have visited 31 countries in Europe. I didn't. I made it to only four. Still, a rail pass is the way to go.
On my return, there were some basic truths: train travel mostly hasn't changed in 100 years. Train travel is still great for watching the scenery go by. Today's seats are likely made from an indestructible, yet comfy space-aged material, rather than the torn vinyl and springs I remember from decades ago. And now there are some very worthwhile high-speed trains that burn down the tracks at break-neck speeds.
My first experience of the high-speed train arrived on a trip from Paris to Leon before hitting up a local commuter train for the French city of Arles (a city pronounced Arl as the French language has a unique ability of gobbling ending consonants and vowels). While France has a challenging reputation for language-impaired Americans, the only time I received any flack was asking the train conductor for directions and butchering Arles' romantic pronunciation. Still in all, I made it.
Arles embodies every romantic notion of what the south of France is. Meandering streets, flowing wine, charming locals, and town squares overflowing with disarming antiquity and cuteness. Also, the butter in France, which was spread thickly on every baguette I laid my hands, on is the best in the world.
My travels included many train stops in France, Belgium, Spain, and Portugal. I found basically three modes of train travel. First, commuter trains that stop at every station with regularity. Long haul trains that general hit only a few local stops before and ending on larger cities. Finally, the high-speed trains that fly at 250km an hour and stop at even fewer stations between larger cities.
For high-speed train travel, pass holders will need to pay around $20 per person extra to book a seat. In general, high-speed trains are twice as fast with far fewer stops than their slower counterparts. As an example, my trip between Seville and Madrid had a single stop in Cordoba.
Where the Global Rail pass shined for me was on local commuter trains, where I could hop on and off as many trains as I wanted in a day. It is worth noting there are lots of pass options. I ended up choosing 15 days within a two-month period. I could have also chosen continuous travel for an entire month, which would have given me a little more flexibility.
First-class passengers can expect much more comfortable seats and a quieter experience surrounded by fewer people. Beyond this, there is a lot of "sometimes" in the first-class experience. Sometimes there's high-speed wifi, sometimes a meal, sometimes hot tea and coffee. I did travel first class wherever possible, and I found it worth it. Next time I take an extended trip to Europe I will be bringing another Eurail pass.
For more on high-speed train travel in Europe