Tuscany and Florence in particular are widely known for two things: Chianti and Renaissance art. On a vacation to Italy, staying in Florence apartments, you will most likely spend your days appreciating famous artwork and monuments such as Michelangelo's David, Il Duomo, or the Palazzo Vecchio just to name a few. Sitting down at a nice enoteca to enjoy a good glass of Chianti is not only a great reward after a day of sightseeing, it is also one of the best ways to get to know the culture of contemporary Florence.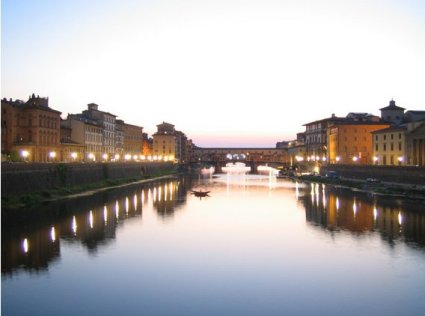 Just like in any other place there are places in the city that turn into social centers at night where people gather with friends for a meal and/or a drink. To not waste any time on looking for a place to have a drink take a look around the following streets:
Via de' Benci
Around this area you will find the coolest and trendiest bars and restaurants. On the weekends especially with mild temperatures the street fills with an eclectic trendy mix of people. Start your evening with an aperitivo at Moyo (Via de' Benci, 23r)
Via dei Renai
Along this street you won't only find bars and restaurants which are said to be the best in town. The area around the Piazzale Michelangelo is also very "easy on the eye" right in front of the city skyline, right by the Arno river. To get a taste of the best drinks stop at Negroni (Siamo in Via dei Renai 17/r) or Zoe (Via dei Renai 13).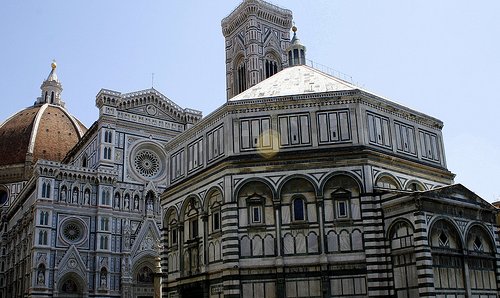 Piazza Santo Spirito/Piazza del Carmine
This area around these two squares might have the most genuine Florentine spirit. The bars and restaurants here get frequented by locals and visitors. Among the most popular places in the whole city is La Dolce Vita (Piazza del Carmine).
After a day having explored some of all that Florence has to offer you will rest your head in comfortable apartments in Florence to regain energy for what is to come the next day.
Author Bio
Maike accidentally on purpose stumbled into writing. She is the daughter of a German father and a Filipino mother, she grew up in Germany, lived in the US, Denmark and currently resides in Barcelona.