In the debate of nature versus nurture, I'm pretty certain I was a food lover from the get-go. Born into a family of serious eaters, my food-obsessed parents honed my innate proclivities from a very young age.
My New York City childhood was a culinary horn of plenty. While other babies were slurping rice cereal and applesauce, I nibbled spicy Indian samosas and Jamaican beef patties. I was blessed with restaurant-loving parents who exposed me to Indian, Vietnamese, Korean, Malaysian and other ethnic food while I was still in my highchair.
Bacchus shined down on our dinner table, where wine flowed as freely as water. Even as a young child, I was taught to appreciate a few drops of vino. Ah, Manhattan in the lawless 1970s.
As a travel writer, food and wine are an essential part of each journey. I want to savor the distinct flavors of the location. I don't ask my hotel concierge where to dine; I ask the bus driver or barista where they like to eat. I am after authentic tastes that cater to the local, not the tourist, palate.
My most recent trip was a cruise. My culinary expectations were low. I had cruised a few times before and found the dining options pretty pedestrian. This time, I was traveling with Princess Cruises on a 10-day journey from Rome to Barcelona. Before I boarded the Crown Princess, I wondered if it was possible to take a deeper dive into local wine and food while cruising the Mediterranean Sea? Now that the trip is finished, I can wholeheartedly confirm that I see cruise ship drinking and dining in a whole new light.
Princess Welcomes Doug Frost
Let's start with the onboard wine offerings. If you're an oenophile, you're probably already familiar with the name Doug Frost. This Kansas City-based Master Sommelier and Master of Wine is one of only four people in the world to have achieved this dual distinction. The man knows his wine and Princess Cruises is lucky to have him.
His newly revamped wine list is a winner. It goes deep, offering bottles from lesser known regions and small producers. Biodynamic, organic and vegan wines are featured. The wine list is easy to navigate. Wines with similar flavor profiles are listed in a simple sequence, starting with those that are sweeter and mild, progressing to wines that are more full-bodied and drier.
A Wine For Every Wallet
There are many well-priced wines as well as stellar bottles with prices to match. I enjoyed sipping the Frescobaldi Chianti Rufina Riserva Nipozzano, 2015. This Chianti had notes of berries, nutmeg and just a whiff of coffee. It was a fine accompaniment to the hand-rolled pasta and toothsome risotto that Italian-born Executive Chef Salvatore Pittella lovingly whips up nightly. It is available by the bottle as well as by the glass for a reasonable $11.
If you're craving something aristocratic and your wallet is heavy, try the Château Lafite Rothschild, 2011 at $1,600 a bottle. You won't soon forget it.
A Shore Excursion to Explore Local Wine in Provence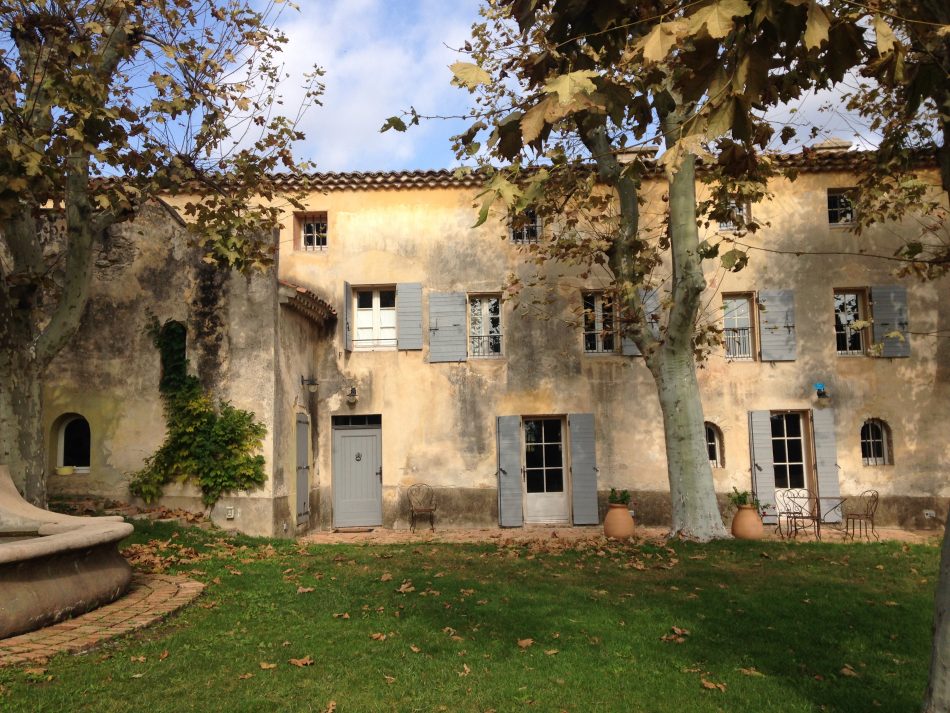 The liquid experience can be enjoyed off the ship too. Each port presents numerous excursion options, some with a food and/or wine focus.
When the Crown Princess anchored in Toulon in Southeast France, I joined the Castellet, Bandol & Wine Tasting shore excursion. I boarded the comfy coach, met our friendly guide Jeanne and was whisked off to a fairytale panorama of lavender and vines.
We visited the village of Le Castellet and strolled the narrow cobblestone streets. The hilltop castle offered fabulous views of the limestone cliffs and vineyards. It was mid-October so the grapes had mostly been picked but there were a few late-harvest grapes clinging to the vines.
A Long History of Vines
Viticulture is no newcomer in this part of France. The region already had a reputation for its wines at least as far back as 125 BC, when the Romans reached the area. Provence is synonymous with rosé wine and the Bandol region near Toulon is internationally recognized for the quality of its rose. The limestone-rich soil, temperate coastal climate and abundance of sunshine ideally suits the late ripening Mourvèdre grape, which is the major varietal.
A Wine and Olive Oil Tasting at Domaine Souviou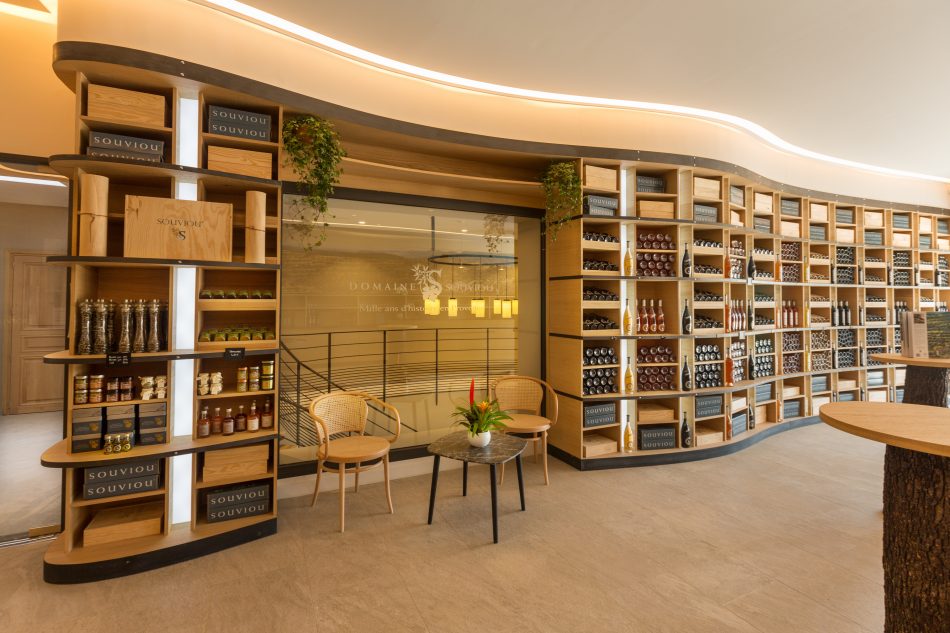 After our tour of Le Castellet we headed to Domaine Souviou for our wine and olive oil tasting. The grapes for their Bandol and Côte de Provence wines are grown according to sustainable methods that demonstrate a profound respect for the land. Honoring tradition, the grapes are harvested by hand. Domaine Souviou produces red, white and of course, rosé wine.
The estate's original planting terraces, 6,000 venerable olive trees and 15thcentury chateau seem lifted off the pages of the bestselling novel A Year in Provence. The look was pure eye candy but the best was yet to come as we headed into the sleek tasting room.
Their Rosé Bandol is a blend of Mourvedre, aromatic Cinsault and Grenache. It is aged for 6 months in stainless steel so it retains its fruity, bouncy freshness. I tasted notes of peach, berry and citrus. The light pink color was like summer in a bottle.
After we tasted a red and white wine, we moved onto the olive oil, a product of 12 varieties of olive trees growing on the property. Some of the trees are over 1,000 years old. The olive oil is exclusively from the first cold pressing of hand picked fruit. I tasted three different oils, each with subtle differences but all zesty, fruit-forward and delicious.
Feasting on the Crown Princess
What impressed me most about the food offerings on the Crown Princess was that each evening, after visiting a destination, the ship's menus and copious buffets offered several dishes rooted in the location we had just visited. Local cheeses, breads and condiments were a nice touch as we sailed off to our next day's destination.
A New Partnership with Bon Appétit
Princess recently forged a partnership with Bon Appétit offering curated tours that highlight the intersection of food and culture. The goal is to provide travelers with immersive destination explorations coupled with indulgent culinary experiences.
These small group excursions at various ports of call expose participants to authentic culinary experiences featuring local ingredients and cooking styles. Demonstrations and tastings from chefs and producers sweeten the deal. It's yet another addition to the already robust food and wine offerings, increasing the mouth-watering options for Princess cruisers who place a premium on exploring the world through their taste buds.