The temperatures are getting colder and the skies are grey. However, the south of Spain, Andalusia to be exact is probably still significantly warmer than other regions. It is a good bet to rent apartments in Seville if you would like to spend a few days in a warmer climate. When you are travelling with the whole family it can be challenging to please everyone at all times. The main motives for city travelling are often culture related and sightseeing and museum visits can easily get boring for the little ones.
But Seville offers many great activities and places where culture and fun for children can be combined.
Cathedral and La Giralda Bell Tower (Santa Maria de la Sede)
Santa Maria de la Sede is the largest Gothic church in the world. Young and old will be fascinated by the architecture, the high ceilings and the wonderful ornate decorations. A part of your tour should also be climbing up the tallest tower in Spain, La Giralda, a bell-tower that used to be the minaret of the mosque that used to stand here. It was intended to be ridden up on horseback that is why it has ramps instead of stairs which make it a lot easier to climb up if you have a stroller.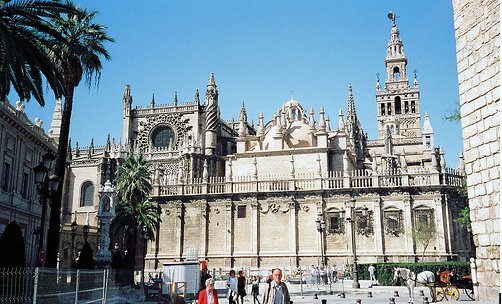 Mundo-Park
In Guillena just right outside of Seville is the MundoPark, not only Seville's zoo, but also a botanical garden and an amusement park. Children never get tired of trips to the zoo where they get to feed and pet some of the animals. The zoo is divided into different theme zones and a special and rare animal you can see there is the white tiger.
Reales Alcazares y Jardines
An absolute must when travelling to Seville is to visit the Alcazar Castle and its gardens. What used to be a Muslim palace was later on further developed by Christian kings, a fact that gives this palace an interesting architectural style and the gardens are beautifully kept and children can run around freely.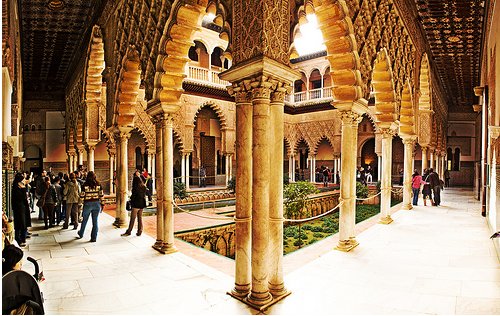 Renting Seville apartments will give you enough space for everyone on vacation with the whole family and you will get the rest you need.