I spent last weekend in Tossa de Mar, a very beautiful little town on the Costa Brava a little more than 1h away from Barcelona. I went with a couple of friends. We stayed at the apartment of a friend that works there for the summer season.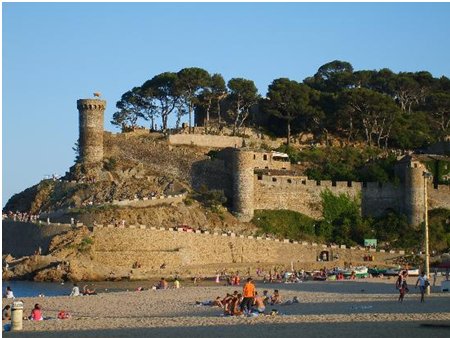 I arrived in Tossa Friday night and there were no specific plans for the evening yet. The friend that is working there at a restaurant for the summer is originally from Sevilla. We waited for her until she got off having dinner and a couple of drinks. Everything else that happened that night might as well have happened staying in one of the Seville apartments, because we caught some serious Flamenco fever. We ended up going to this tiny little bar that appeared to be closed at first sight, but there was some live Flamenco music inside.
Among my group of friends are actually a couple of people from the South of Spain. The people of Andalusia have the reputation to be very social and love to celebrate. I strongly concur with both statements. Friday evening turned into a Seville night. Well, and me, as the rest of our group left early.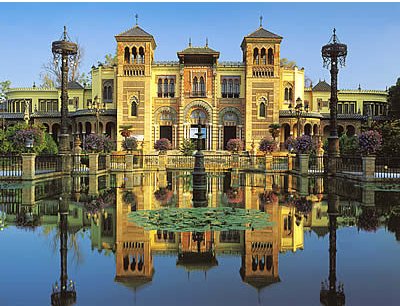 It was amazing to see my friends "turn on" their dance mode from the South. Flamenco music and dance is intense. Of course, initially before having lived in Spain for a little while, I think of a dark haired-woman gracefully dancing to a man playing the guitar dressed in a typical traditional dress when I hear the word Flamenco, which has a hint of nostalgia, but it doesn't have to be this traditional way. I don't know if I would really listen to this type of music at home alone, but it definitely fascinates me and I do have a good time when I'm out with friends listening to it.
I just wanted to share this story, because I don't think I would have expected myself to like this type of music and I'm glad to have met people that showed me the beauty of it. I haven't travelled to the south of Spain yet, but I'm thinking about renting one of the apartments in Seville at the beginning of September with some friends to visit the cradle of the Flamenco.