As it is well known Hungary it is an exception in linguistic terms, as it's the only country in the central Europe where a non Indo-European language is spoken. This part of the world is also very peculiar for its music traditions especially because the Hungarians are making a big effort to preserve their traditional music and dance. The great Hungarian composer and pianist Bela Bartok himself has studied folk music deeply.
Together with Romania and Yugoslavia, Hungary is also where Eastern Europe Romani music (or gipsy) has deep roots, while Andalusian Flamenco music and culture can be considered the Spanish version of it.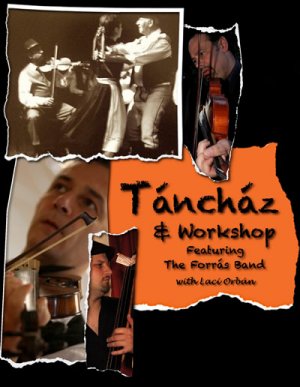 The most common and famous image related to the Hungarian capital is probably the Budapest Parliament and the goulash, which personally I find delicious. To completely enjoy this culinary experience the best way is to spend an evening in a restaurant that additionally offers its guests a music performance. No, it's not touristy not at all.
Karpatia restaurant in Ferenciek tere 7-8 opened in 1877, is a possible choice. Not only the food, but also the decoration is worth the visit.
While staying at Budapest apartments you shouldn't miss the opportunity to dip into Hungarian culture and get acquainted with a Dance House (tanchaz) and prove yourself on the dance floor with traditional Hungarian dance music. Tanchaz actually started as a movement back in the 70's. Its main purpose was to preserve folk music Today is a guild that includes professional artists, amateurs, ethnographers and other people involved in tanchaz mission.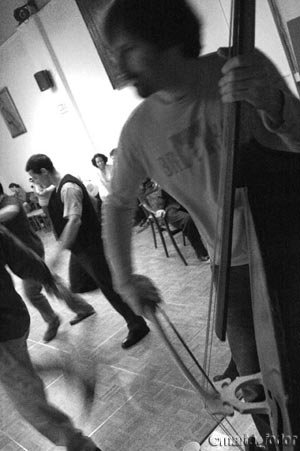 You can start at Csango Dance House . The Csangos are Hungarians living partly in Moldavia and partly in Transylvania. Their typical instruments are the gardon (a string instrument), the koboz (similar to the Arabic oud), fiddles and flutes.
Another option is Kalamajka Dance House, where Bela Halmos band usually plays and who was one of the promoters of the Dance House movement.
Not time yet to go back to your apartments in Budapest! A last tip for music lovers: You can take part in one of the folk music workshops, organized in different venues. Here's one of them: XI Fehervari ut 47 in Buda, the of the Municipal Cultural House.
Author Bio
With a broad range of interests that go from history to quite recently botanical gardens Neva would prefer to spend her days in the trendiest cafes reading and writing with pencil and paper, she blogs for living, takes pictures when inspired and travels whenever she can.