I have lived in Dubai for around six years with my family, working for Emirates Airlines. I will highlight one of the most fascinating places in Dubai, a must visit destination, especially with your children. Read on …
This particular place in Dubai is paradise, a space of beauty, calm and nature. It is renowned all over the world. If you guessed, The Dubai Miracle Garden, you are correct. I highlight one of Dubai's most beautiful destinations. If you're planning a visit with your family you're in for a treat. This enchanting flower garden is located in Dubailand, Dubai.
As the winter approaches, Dubai Miracle Garden opens its door to the public. Visitors are invited to enjoy an extraordinary experience among its enchanting beauty. Encompassing approximately 72,000 square meters, this vast and attractive garden features more than 150 million flowers. Their scents fill the surrounding air with and amazingly sweet fragrance.
You can easily reach the garden by bus, metro, taxi or ride sharing services such as Uber. Upon entering, you'll be greeted by the mesmerizing sight of millions of natural flowers meticulously arranged in breathtaking patterns and designs with their accompanying fragrances.
Once you are in the park, you will see orderly footpaths which pass through and around various flower exhibits and flower-dedicated regions. You will witness many beautiful flower models. From towering structures to whimsical displays, there's something here to captivate visitors of all ages.
The park was inaugurated precisely on the day of love, Valentine's Day, in 2013. Since then, it has attracted attention from around the world for its magnificent features, including the biggest vertical garden, which earned it a spot on the Guinness World Records panel in 2013.
The park also made history in 2016 when it unveiled the largest giant floral sculpture in the world, designed to resemble an Airbus aircraft.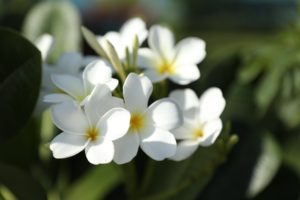 Children will be thrilled to see the giant floral structures, including a large teddy bear made entirely of flowers, a heart-shaped archway adorned with thousands of flowers, all of which creates a stunning backdrop for family photos. The Miracle Garden also features a towering masterpiece in its collection – the world's tallest topiary sculpture, rising to a height of an impressive 18 meters. The Dubai Miracle Garden boasts a stunning floral display featuring Disney's first officially licensed character in the Middle East. With over 100,000 plants and flowers used to create the display, weighing in at almost 35 tons, it is truly a wonderland.
Personal safety is considered a high priority in Dubai; you will feel 'at home' while exploring the garden. Your kids will be safe and accessible. Dedicated and designated spaces offer children's toys and play areas.
You won't be tired in this garden because there are plenty of places to relax and sit inside. Moreover, you can take a break at one of the many food stalls enjoying delicious treats while being surrounded by serene ambience.
Once you have experienced the flowers, you will next be amazed by the stunning beauty of Dubai's butterfly garden located adjacent to the Miracle Garden. Domes are filled with thousands of colourful and exotic butterflies. From vibrant monarchs to delicate swallowtails, you will encounter a mesmerizing variety of species.
The Dubai Butterfly Garden provides a hands-on educational experience for children. They can witness the lifecycle of butterflies, from eggs to caterpillars and finally, their graceful transformation into beautiful, winged insects.
Just think how you will feel when surrounded by lush greenery with hundreds of butterflies. Imagine the feeling when butterflies gracefully flutter around you. That is exactly what you and your kids are going to experience. It's a sight that will leave you in awe and bring out your inner childlike wonder.
If you're looking for a memorable experience which combines nature's beauty with educational fun, consider a visit to Dubai's Miracle Garden and the Butterfly Garden. For more information and to purchase tickets, visit the official website: www.dubaimiraclegarden.com