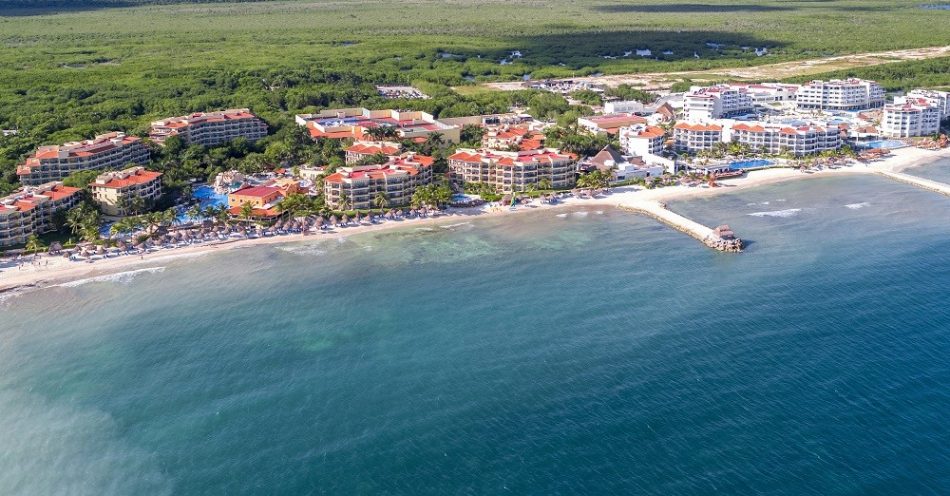 El Cid Resorts recently unveiled Ventus, a sophisticated all-inclusive conveniently situated just outside Puerto Moreles 20 miles equidistant between Cancún to the north and Playa del Carmen to the south along Mexico's Riviera Maya.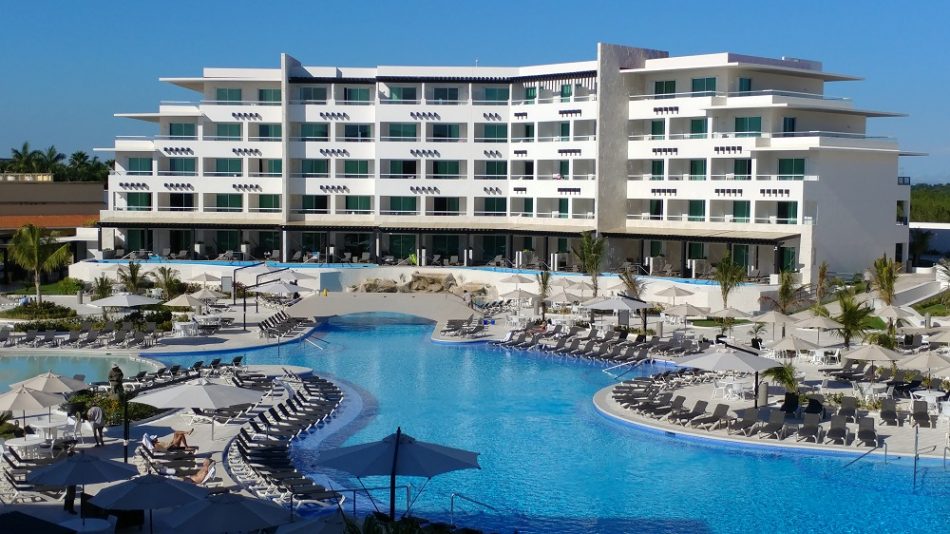 The concept of Ventus, El Cid's seventh property in Mexico and now the brand's most luxurious, came to life following the success of sister property and next door neighbor Hotel Marina El Cid Spa & Beach Resort. Seamlessly interconnected, guests now have access to nearly double the amenities like a full-service spa, plenty of uncrowded pool space including a 3,675 sq. ft. main pool with children areas, 2 adult-only jacuzzis, and 2 Infinity pools each overlooking the beach giving you the impression that once in the water you can just keep swimming to the horizon.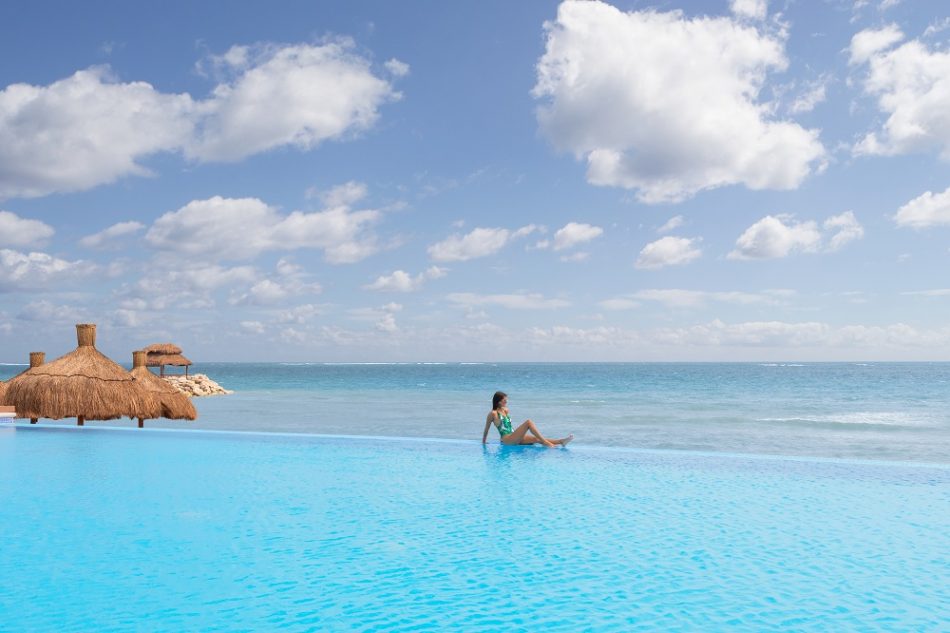 "Our goal is to create an emotional connection with our guests so they return throughout throughout their lifetime," says El Cid President and CEO Carlos Berdegue. Ventus' overall property-wide theme is 'the feeling of' incorporating everything from art, décor, and ambient music to their very own fragrance evoking particular emotions key to maximum guest enjoyment.

Architects Ezequiel Farca and Cristina Grappin blended Modern and Mexican Colonial design creating the ideal balance of timelessness and comfortable functionality using natural materials like stone and wood while incorporating elegant Modernist details. The main lobby as well as Platinum Club and Alhambra and Alcazar restaurants showcase the artistry of weaving together natural restorative beauty outside with an indoor elegance attained by solid bright spaces and minimalist furnishings.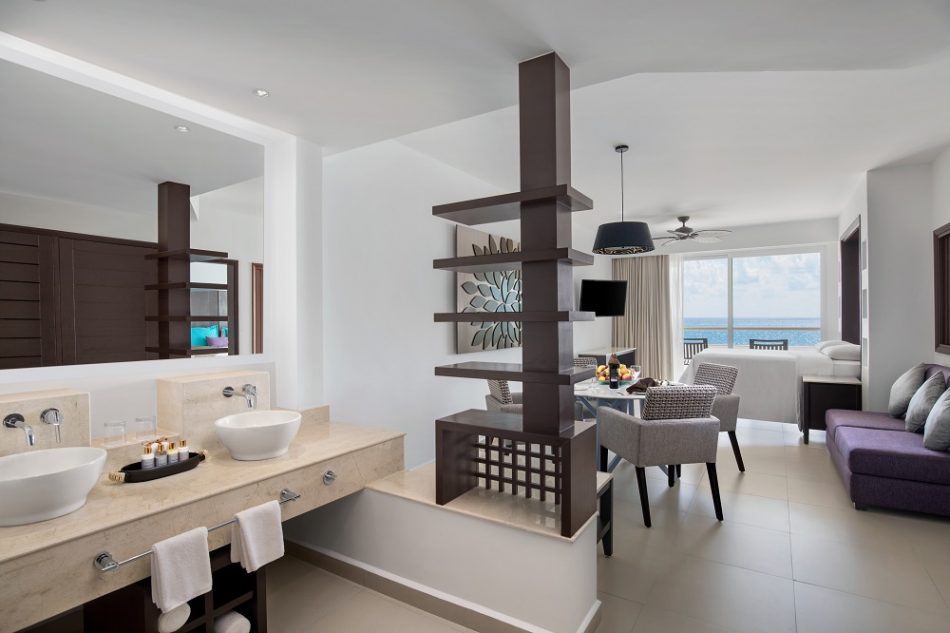 Each of the 290 luxury suite layouts ranging from 575 to 2,854 square feet features private balconies while Junior Suite Jacuzzi and Junior Suite Platinum packages include Platinum Club service with personalized check-in, an on call private butler, and special in-room amenities delivered each day like house made chocolate sculptures & fruit baskets accompanied by wine. Exclusive use of the VIP lounge complete with a help yourself bar & snack area await.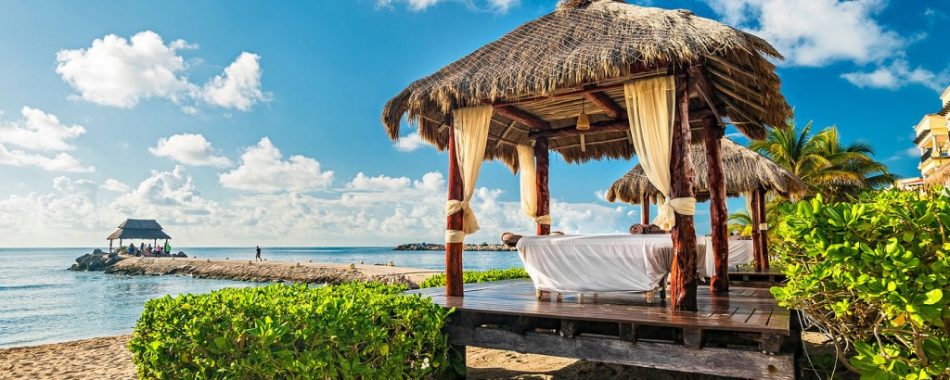 Spa
El Cocay Spa features locally inspired Mayan treatment rituals like the Temazcal steam bath and ancient healing remedies like the Ba'ate'el Eagle Warrior and Ts'aak Therapeutic Massage. For total rejuvenation, opt for their 80-minute, 4-hand Kukulkan Body Massage in a private, beachfront palapa cabana. Massage motions replicate how particular animals like a snake or rabbit may feel walking across your body. The spa's lobby and hydrotherapy area are currently undergoing a complete remodel.

Dining
When your appetite calls, you can literally visit a different on site restaurant each night for a week with 15 all-inclusive venues including 7 market style grab-and-go eateries each with their distinctive offerings like fresh caught Caribbean seafood, traditional Mexican, and house made pastry & gelato all under 1 roof at newly built Mercado de Dolores.
World class restaurants feature authentic cuisines from across the globe including Île de France with classic dishes like Bouillabaisse and Boeuf Bourguignon complimented by an after dinner tea cart, and La Trattoria Di Gulio where Caribbean meets Mediterranean with homemade pastas, brick-oven pizzas, imported salumi and wines. Wine lists also provide ample opportunities for sampling some fine Mexican wines from regions including Puerto Nuevo on the Baja Peninsula.
Exploration
When you're ready to vacate the hammock and pool lounger to explore further afield, sign up for touring the center of nearby Puerto Morelos by bicycle or take the Arrecife catamaran to Puerto Morelos National Reef Park just off shore for spectacular shallow water snorkeling.
On site travel company Pronatours, arranges further afield excursions like exploring the Mayan ruins of Tulum and Chichen Itza as well as extensive cenotes, underground limestone caves nearby that were considered to be portals to another world by the Mayans.
Photos courtesy of El Cid Resorts, Pronatours & Steve Mirsky. Coverage made possible by participating in a sponsored visit.