Seattle had been on my list of places to visit since I moved to Vancouver. Turning 30 (excuse me while I just cry inside a little bit) seemed a good reason to make it happen.
The plan was to use the Quick Shuttle bus, leaving from Vancouver at 5.30am and get to Seattle by 8:50am. Leaving so early though meant that we didn't come across any traffic, and no waiting at the border. We arrived in Seattle 20 minutes earlier than scheduled, perfect!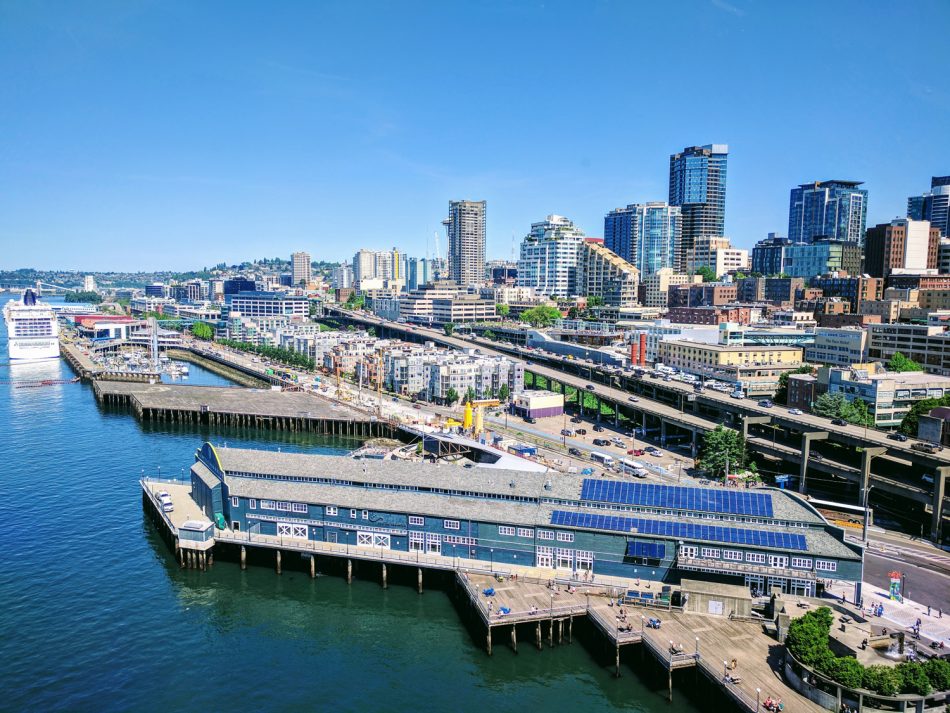 A friend and I were staying at in apartment less than 5 minutes walk from Pike Place Market. If you haven't heard of this, it's a big market filled with stalls selling jewellery, artwork, food, clothing and lots more. The fish market is also famous for having fishmongers throw large fish around, which is… different, and a bit gross. Talking about gross things, this is also close to where the 'Gum Wall' is. If checking out some really old chewing gum that people have stuck to the wall is your type of thing….enjoy!
Ways To Get A View
Firstly though, we got a great breakfast sandwich close to the market at Rub With Love Shack. After a wander around the market, we headed up to the Seattle Great Wheel up by the Aquarium. You can get a nice view from the wheel, which you go around on about 3 times. However, I'm sure you won't be surprised to hear that the view is the same each time.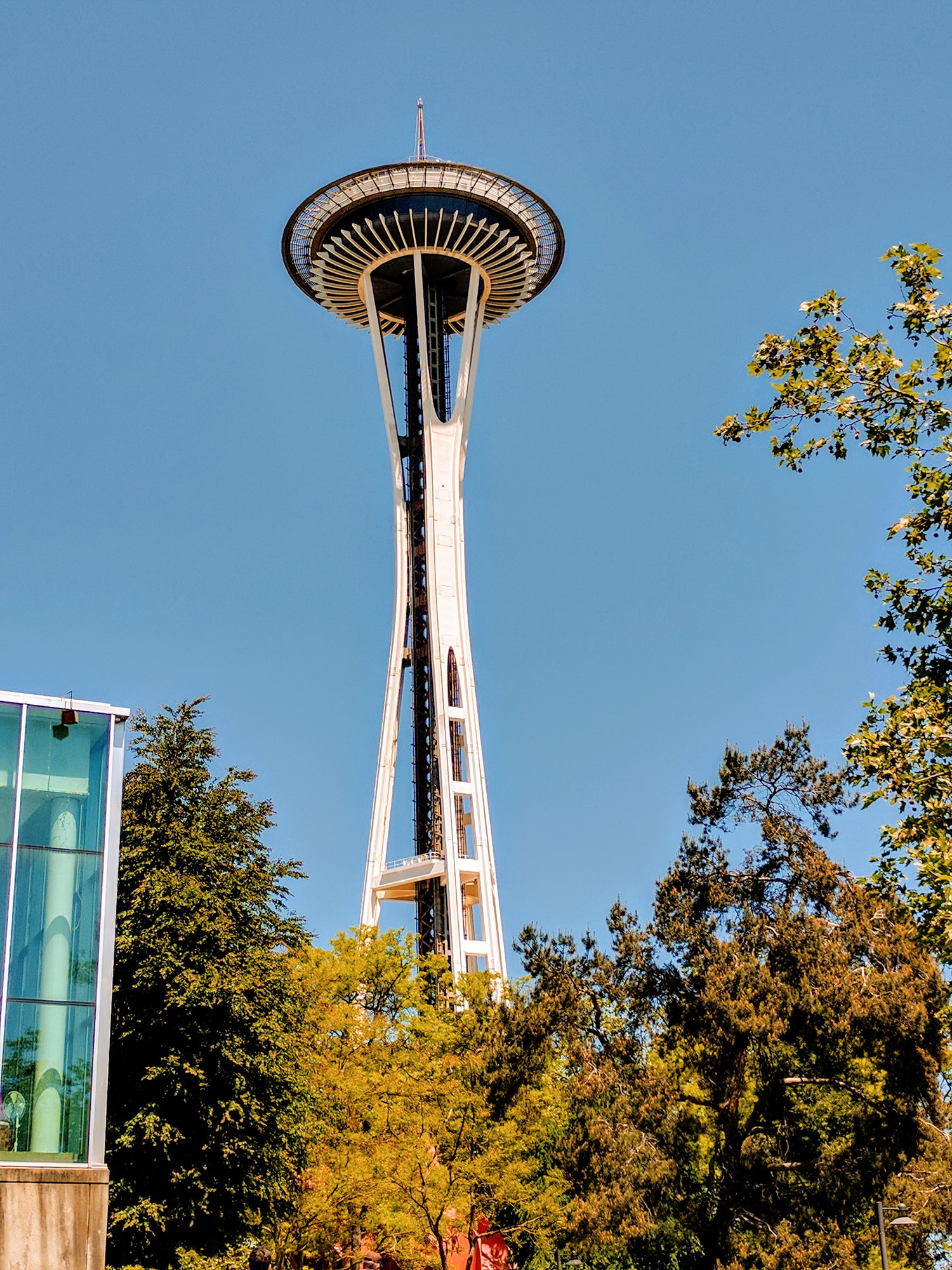 With this in mind, I'd probably recommend for people to save their money and go up the Space Needle instead for the view. Saying this though, there's also the option of the Sky View Observatory in the Columbia Center. This is about half the price and it takes you much higher up with a view of the Space Needle too.
Unfortunately, you can't walk along the whole of the waterfront, like in Vancouver, however you can walk along some of it. Going north along the waterfront from Pike Place, there is the Olympic Sculpture Park. This is a nice area to walk through, take in some sculpture art and maybe chill on the grass for a bit.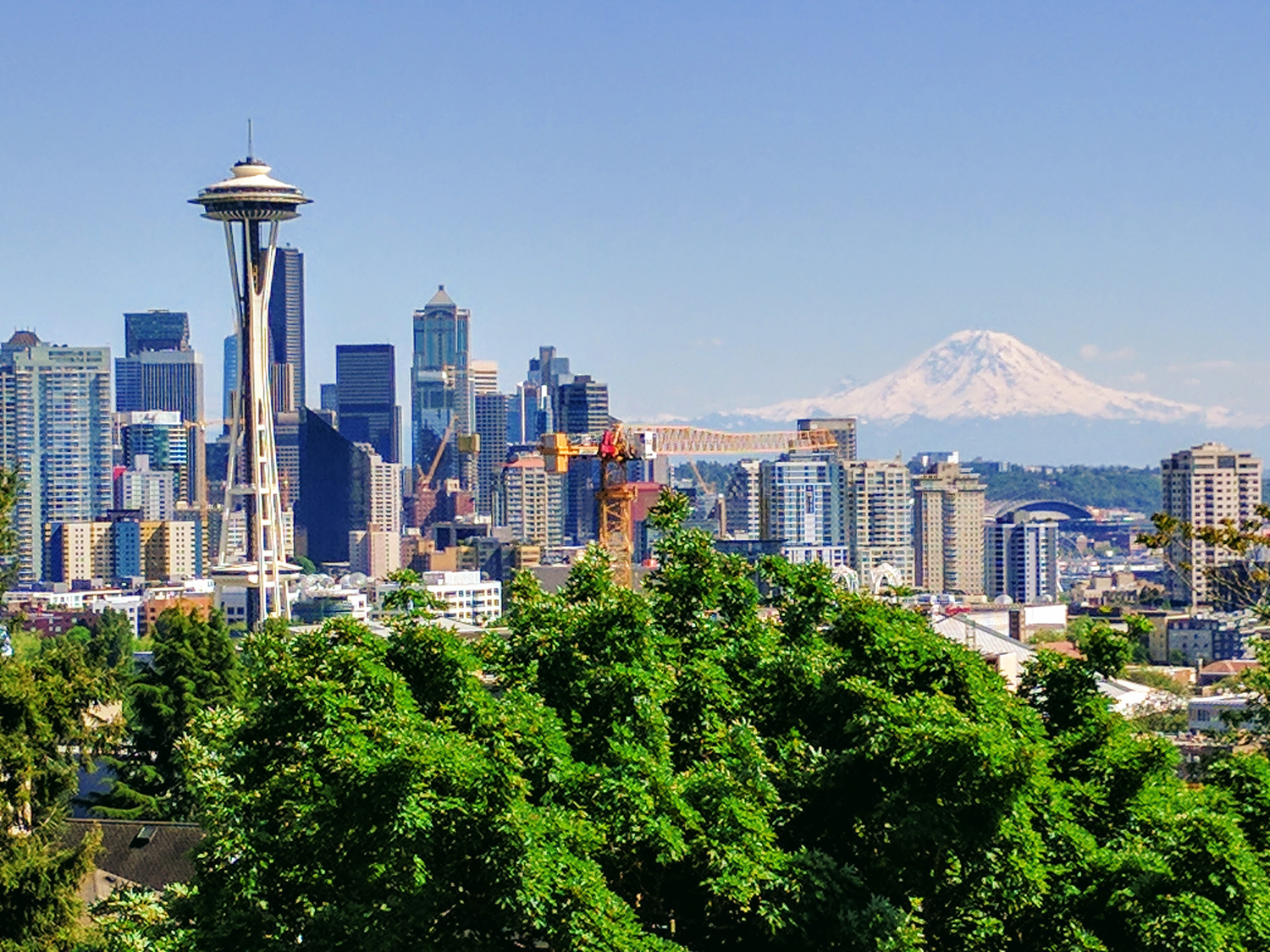 We also headed up to Kerry Park for an amazing view of the Seattle Skyline. It's quite a long-ish steep hill if you walk up but it's completely worth it. Don't expect an actual park though like we did. It's just a bit of grass in front of some (probably) really expensive houses, but still nice.
Head to Capitol Hill
After all of this exploring, it was time to refuel at Elysian Bar. We then headed to one of Capitol Hill's new breweries: Optimism, before going on to a few more bars in the area.
This was all in one day, so it's well worth setting off from Vancouver early to get the most out of the day.
Go Underground
The next day, with our heads a little sore from the night before, our final little adventure was to Bill Speidel's Underground Tour. This is a 75 minute entertaining guided tour underneath the city through interconnecting tunnels. It's a great way to learn about the Great Fire in 1889 and how the city was rebuilt.
It was then time to head back on the Quick Shuttle, Vancouver bound. It took a little longer getting back (than getting to Seattle). There was more traffic and coaches waiting in front of us to clear at the border but we were still on schedule.
There's a bunch more to do in Seattle, which we just didn't get time to do, but maybe next time! 
Thanks for reading!