Packing for a vacation, whether lengthy or short, can be tricky when it comes to space-saving and planning for any eventuality. Here are a few tips for keeping it simple, efficient and effective!
Carry It On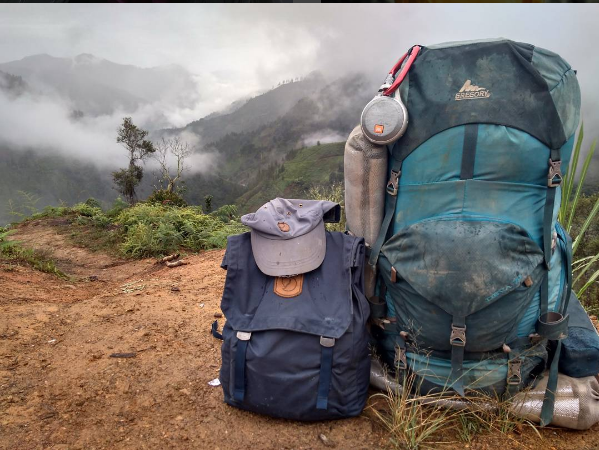 When flying to your vacation destination, this is the best way to minimize not only your luggage haul, but your time and costs in the airport as well. If you don't want to roll your luggage around, a medium to large backpack is a great alternative, carries the same amount of clothing, and can be more easily towed.
Whether using a carry-on suitcase or backpack, however, the best way to pack efficiently is to layer your necessities. Socks, t-shirts, and anything that can withstand wrinkling should be packed at the bottom in rolls. Another space saver is to stuff your extra pair of shoes with a pair or two of those socks!
Don't always be tempted to over pack; jeans and sweaters can be re-worn many times and recycling outfits will keep your carry-ons manageable. In addition, keep in mind your activities, and check the weather at your destination within a day or two before you leave  before amending your top-layered packing list accordingly. We've made it through two weeks overseas with just one backpack and one carry-on bag a piece!
Quick Tip 1: If you're venturing somewhere cold but leaving from somewhere warm, don't pack that big winter coat – it takes up valuable space in your carry-on! Wear it on the plane and then use it for a blanket or a pillow.
Quick Tip 2: A carry-on backpack can be easily transferred to a perfect daytime pack as you traverse your destination city. Simply empty out your clothes in the hotel and repack it with snacks and drinks, then utilize it for any souvenirs you pick up during the day!
Wash and Wear – or Wear and Toss!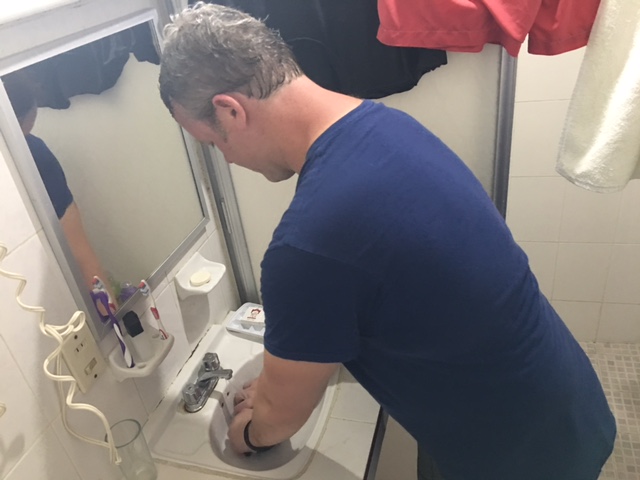 No need to over-pack undergarments – items in that lower-packed layer (socks, t-shirts and underwear) can be easily washed at the hotel where you're staying. Often times we've shampooed our skivvies and let them dry overnight. This saves space when packing for long trips and keeps it simple.
If you've worn something beyond a washing, don't be afraid to toss that stained t-shirt in the trash; you'll have a lighter bag on the way back! This especially works well when we're in the Caribbean for extended periods of time, and the majority of our pack includes lighter clothing.
Toiletries Take up Space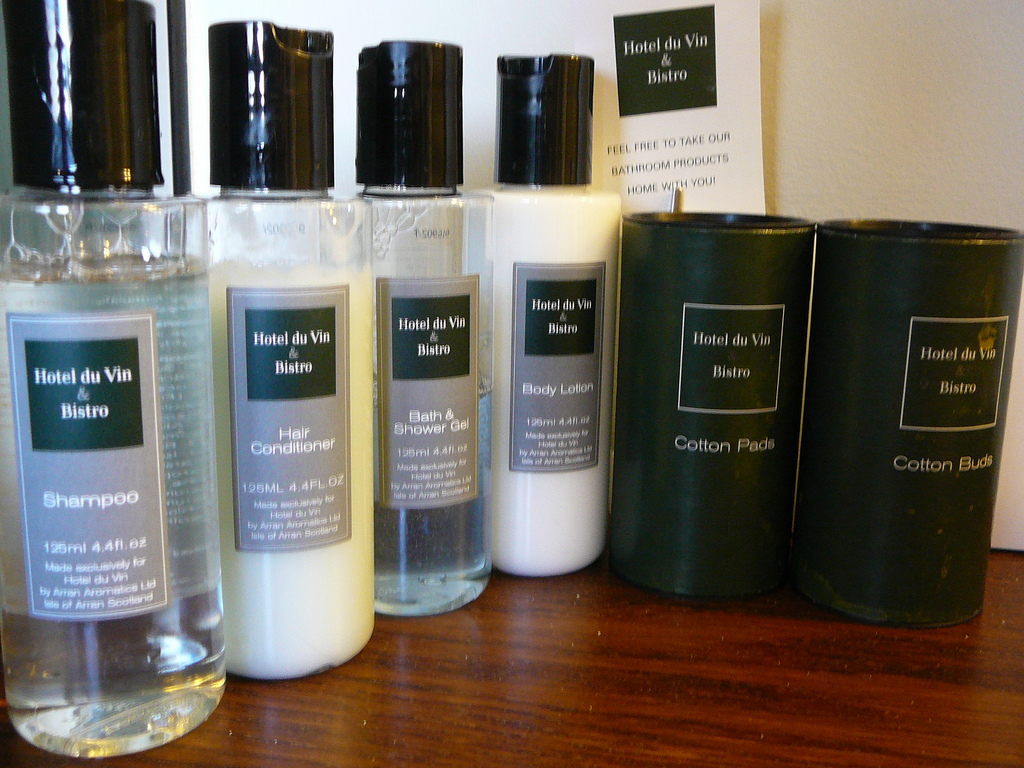 Items like shampoo, deodorant, toothpaste and razors can be found at almost any destination, so pack minimally and do a bit of research about the stores near your surroundings once you arrive. While in Amsterdam, we took advantage of their local Albert Heijn market; when we ran out of conditioner we simply bought a small bottle to tide us over instead of packing too much.
Make sure to plan for the necessary liquids as well – if you need to take specific eye drops, for example, you might have to skip packing that mouthwash (due to TSA carry-on rules), but you should be able to find ample places to purchase simple toiletries wherever you land. We've never had an issue under-packing liquids and its saved some planning headaches!
Live in Layers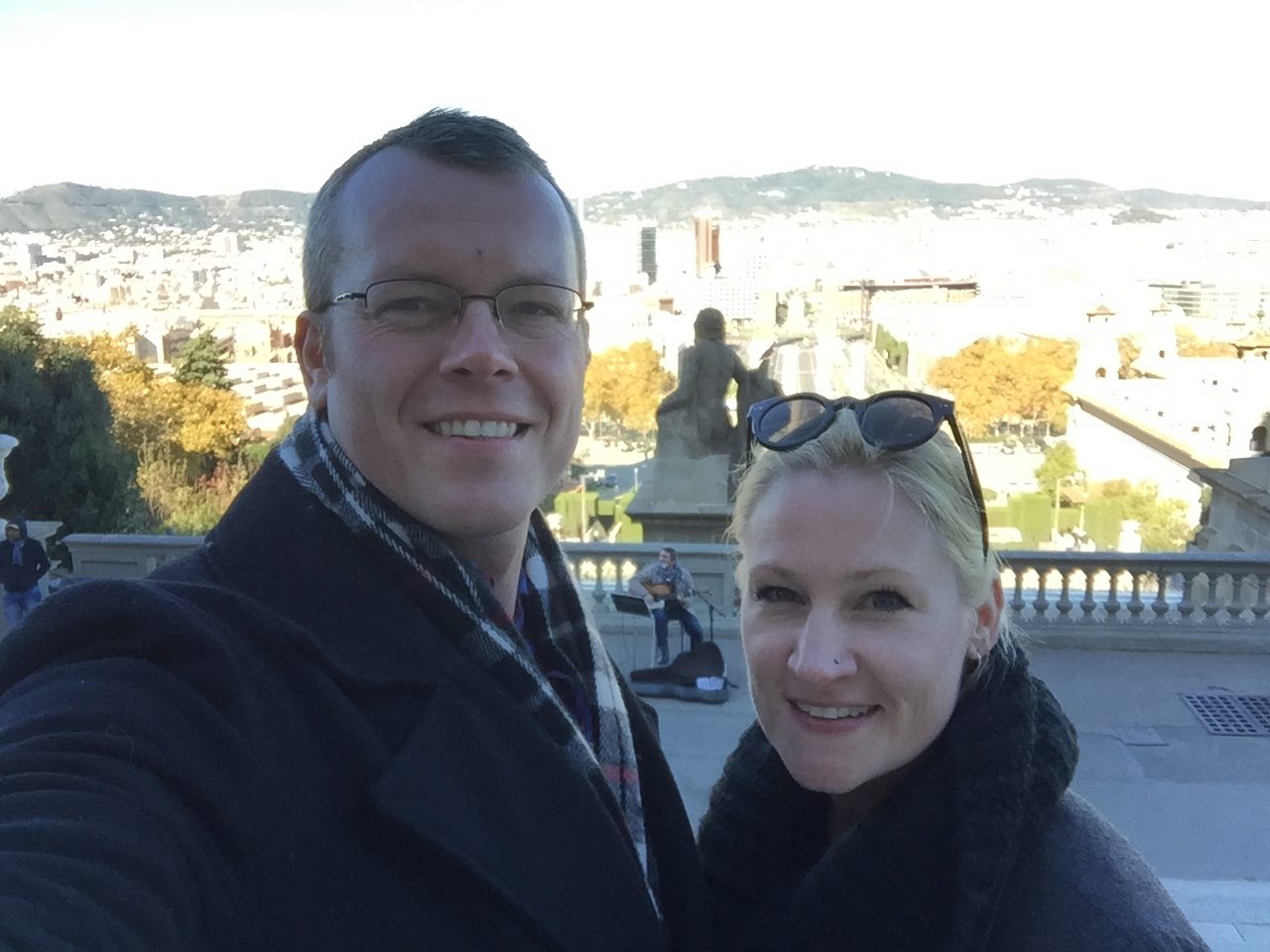 When traveling to climates that require anything from a light jacket to a thick parka, the best way is to layer not only your carry-on baggage but to layer yourself!
Even in cold weather climates the temperatures will differ from day to night, where you might need a tank top one minute and a sweater the next. The key is to pack with thin layers in mind – this saves space and allows you to be prepared without bringing along your whole closet.
While in Portugal in the wintertime, the daytime was sunny and warm, and our coats would've been far too much. To make life easier, we packed thin t-shirts and sweaters to layer. These items can be easily re-worn and interchangeable during the day and then worn under that warm coat at night.
Figure in Footwear
Shoes can take up a lot of space when packing for a trip, but are a vital necessity since the majority of your vacation will probably be spent on your feet. Wear your most comfortable yet bulky pair of shoes on the plane, and pack an alternative (and equally comfortable) pair.
Typically two pairs of shoes will suffice, unless you're planning on attending an event or two that requires a dressier option. In that case, pick a third pair that will work for any of those fancier occasions, or make that second pair both comfortable and stylish!
Quick tip: For women, fancy flats go a long way! While not ideal for traversing a city all day, they're easy to pack and a dressed-up pair is versatile enough for nice dinners, theatre events and around-the-hotel walking. For both men and women, a thin pair of flip-flops or sandals can be easily packed and may come in handy for quick walks to the local store or down to the lobby for breakfast before you get ready for the day.
Wherever you're headed, keep in mind the weather, your daily activities, and the convenience of keeping it simple. Pack smart and you'll be a much happier traveler!