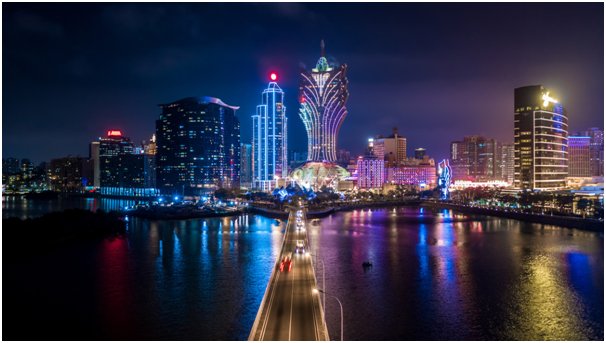 Whether it's a roll of the dice, a flip of a card, a last-second buzzer-beater, or a pull of the slot handle, heading out for a weekend in Las Vegas can be a thrilling experience. There's nothing quite like the bright lights, atmosphere, and overall vibe of America's Sin City.
Believe it or not, there are places worldwide that give Las Vegas a run for its money. If you're getting tired of the desert scenery in America, check out these four alternative playtime destinations:
Macau
Macau is just a short boat ride away from Hong Kong's shores and brings in more than quadruple the amount of money Las Vegas does every year. These statistics make Macau the gaming capital of the world by a large margin. It isn't even a close call by any means.
Macau has more than 18 full-stocked casinos, 6 of which are considered to be the biggest casinos in the world. You can expect a similar number of games and activities as you would in Vegas, only on a larger scale. Think amusement parks, bars, and clubs that never close.
Macau has ancient roots and embraces its old heritage and culture. Before it became the most prominent gambling destination in the world, it was a humble fishing village. It provides an exciting dynamic for visitors looking to explore both the new and old.
Monaco
Monaco is one of the smallest countries globally, and its major city, Monte Carlo, is home to James Bond-esque casinos and is located on one of the most beautiful coasts in the world. Monaco is not your average gambling destination. No, you'll need to dress the part to be able to explore these famous casinos.
Yachts line the coast; diamonds grace women's necks. Men wear custom-tailored tuxedos, and women wear designer dresses. You won't find any neon lights promoting Bud Light here. It's a style statement all the way.
Of course, old money and new money are both welcome here, just as long as you are up for a classy hand of poker, a spin on the roulette wheel, or a dice throw down the alley. Upon arrival, you'll think you stepped into a fairytale of castles and expensive food. Go in May when the Formula One Grand Prix rolls into town. It'll be an experience you never forget.
Amsterdam
Amsterdam may have a risky reputation; the liberal Dutch allow visitors to indulge in questionable behavior, but fear not, it's not compulsory. There are many amazing things to see and do that don't include the red light district.
Why not enjoy a canal trip? And don't forget to visit the famous sights, including the Rijksmuseum (National Museum) and Anne Frank House. This museum is dedicated to the all-too-short life of one of the world's best-known Holocaust victims. This is the actual house in which Anne's family hid for much of World War II. Expect to learn something new and to open your eyes to new experiences.
Are you looking for some fun? Visit the Holland Casino.
The Holland Casino shows up as one of the most significant and most captivating experiences in the Netherlands. It is located on one of the most famous canals in the city and offers poker tournaments, nightclubs, and various fine dining restaurants that will have you forgetting you're not in Vegas.
Singapore
Serene Singapore is on every traveler's bucket list, home to luxurious hotels and Michelin starred street food, not forgetting the most up to date and modern buildings. Check out the Bay East Garden – perfect for enjoying exotic plant life. Do not miss Supertree Grove, where you'll find a cluster of futuristic structures designed to promote environmental sustainability. Then, head to the Cloud Forest Dome to see the world's tallest indoor waterfall and learn a bit about biodiversity. Nothing like Vegas but still fascinating and if you still want that Vegas hit then head on over to Marina Bay.
Marina Bay Sands is one of the most expensive resort investments globally and offers top-of-the-line casino experiences to visitors. The Sands Casino Singapore is set on a luxurious and calm riverside and offers various games – meaning boredom is not an option.
At the same time, Resorts World at Sentosa, which is just a cable car ride away from the mainland, is a luxurious place filled with all the bells and whistles. Singapore has become one of the best places in the world when it comes to casino experiences and offers an excellent alternative to Las Vegas.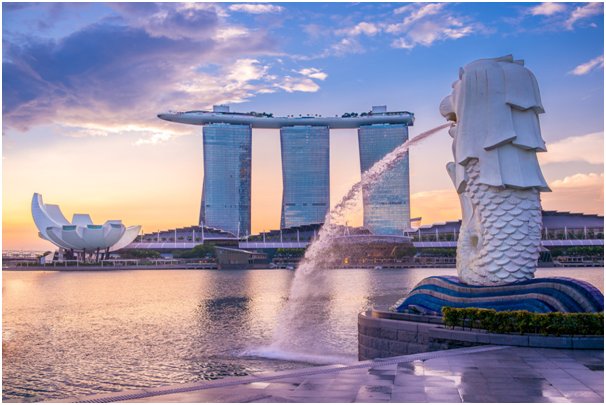 Gold Coast
If you are looking to get away from it all, book a flight down to Australia's Gold Coast. Located just south of Brisbane, the Gold Coast has world-renowned casinos, world-class waves for surfing, luxurious hotels, and amusement parks aplenty.
Australia is becoming well known worldwide for its penchant for pokies, and visitors come from all around the world looking for a thrill and the opportunity to score big at sporting tournaments or the casinos.
No matter what, you'll never get tired of the view! After all, there's a reason it's called the Gold Coast.
Now you may think twice about booking that next trip to Vegas as there are so many other fun and exciting places that the world has to offer.