Traveling overseas can be stressful including long plane rides, delays, jet lag, not knowing anyone in a destination, language barriers and seemingly a million and one other potential complications. Part of why I travel is to get out of my comfort zone, but there is certain pre trip planning suggestions that will help minimize unwanted surprises when traveling.
Depending on which country you visit and which country you have citizenship in, you may need a visa. I have found the best resource for up-to-date visa requirements, regardless of which citizenship you hold is Wikipedia. Simply search for, "Visa requirements for xxxxx" where xxxxx is the name of your home country.
When purchasing flights online, double and triple check you have the correct date, times and airports. If making a connecting flight in a major city, be aware that often there are multiple airports sometimes up to an hour or more travel distance from each other. This is especially common in European cities in regard to budget airlines often using smaller airports located further from a city center. I can't tell you how many times I've booked a flight only to find out I didn't pay close attention to the actual airport and then had to scramble with transportation and or limited timing using ground transportation to shuttle between airports.
I always pay attention to special events being held during the time of my visit in particular destinations including concerts or sports. If you would like to watch live sports or book tickets to specific events throughout Europe, check GO Sport Travel to see if they have tickets available.
Having access to money or bringing enough money with you is very important. I always travel with at least two debit cards and 2-3 credit cards. Some countries give a better exchange rate for larger bills. And some countries may not accept older or worn looking bills. So, I always visit my bank prior to an international trip and withdraw or exchange older bills for newer large denomination bills.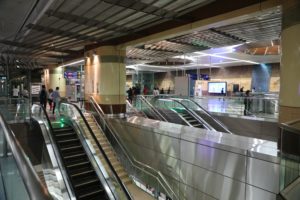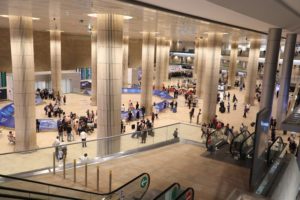 Communication and access to online data is an extremely important part of my travel. While taking away from travel time during one's travels referencing the internet ultimately saves one time. One's home service provider often provides roaming services, but these tend to be more expensive than local services. Some international eSim services allow travelers to use internet regardless of the country traveling to. In part one pays for the convenience of this service. Or in many countries, one can purchase a local physical or eSim card directly from providers located in airports.
Google maps and Google translate are two of the most important apps I use when traveling. One can download both language packs and regions of a map ahead of time so that you will not need internet access to use the maps or perform translations.
Part of why I travel is meeting locals and getting their perspective on where they live which often includes favorite restaurants, hiking and other activities. I've been part of the Couchsurfing community since almost its beginning and have the "OG" badges to prove it in my profile. While I don't use it as much to stay or host visitors, I do find it's a great resource for meeting people in various destinations. And these are individuals who often have similar interests including travel. The app makes it very easy to reach out to interesting people and schedule a meetup.
I enjoy traveling light and there are many benefits to doing so. Being able to carry a backpack on a plane is one such example. This saves paying for checked luggage, time checking in luggage and waiting for luggage to arrive on the conveyor belt after a flight and avoids any issue with potentially losing luggage. And a small amount of luggage is easier to carry around especially when transiting between airports, ride share or taxis or even trains.
Packing light means bringing less clothing; but still, usually I pack several shirts, depending on the weather, one or two shorts and one pair of pants. The heaviest and bulkiest part of my luggage are my camera and laptop. Without those, I can travel extremely light. For those interested, here is a list of what I generally travel with including sections for both warm and cool weather destinations. View Dave's pack list here.
And above all maintain a mindset of flexibility. Invariably delays will occur including strikes, weather issues or other unanticipated problems.
These are just a few of the travel planning items I have learned from my years of traveling the globe. What are some of your most important preparations for an international trip? Leave comments below.