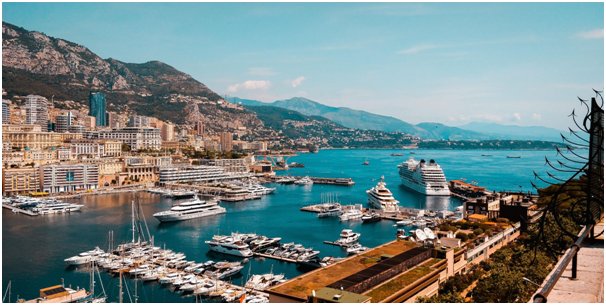 Photo by Rishi Jhajharia on Unsplash
True luxury transportation comes in all shapes and sizes. From spacious private jets to chauffeur-driven luxury cars, the rich and wealthy often enjoy bold means of travel to beautiful destinations. If you're interested in what VIP transport entails, how much a private charter would set you back, or even how private helicopters take off; you've come to the right place.
Immediately below you'll find a list of the five most luxurious forms of transport, along with details on why and how their usage is as widespread as it is, as well as the potential costs involved. These methods of travel aren't radical changes from the norm (for the most part), instead, they are differentiated from typical transportation by two factors; comfort and convenience. To put it obnoxiously, time might be money but comfort is priceless!
Helicopters
Private luxury helicopters are the most common form of air transport for diplomats and executives. The convenience of skipping congested roads is hard to overstate, and the added ability to land almost anywhere means it's an ideal form of transport for dynamic individuals.
For the ultra-wealthy, it's not enough to have function without comfort or prestige. Space and weight limitations are more restrictive than in other luxury travel methods. However, due to the short time between trips, most private helicopters focus on luxury finishing and reduced noise levels.
The private helicopter sector is growing in demand, with numerous companies aiming to release new helicopter models in the near future.
Jets & airplanes
Private jets come in three sizes: small, medium and large. There are further differentiations within these tiers, ranging from very light jets to executive liners. These sizes are based on flight range and number of passengers. Unlike private helicopters, luxury jets provide ample space for a wide range of amenities.
Incredibly comfortable sleeping areas, spacious boardrooms, and ample legroom are the tip of the iceberg. Private jets are highly customizable, meaning two versions of the same model can be drastically different. One could have a private movie theater, while another could hold a gym or a spa.
Even for the uber-wealthy, private jets are only ideal for longer trips; partly because of fewer places to operate from, and also due to hiring and operating costs becoming too high for their worth.

Photo by Erik Mclean on Unsplash
Limousines
Limos add a much-needed element of prestige to any event. If you've been fortunate enough to have the opportunity, a limo ride is indeed a memorable experience. When it comes to wheels on tarmac transport, limousine services offer trained chauffeurs, added privacy, and ultimate relaxation.
Many countries use specially equipped limousines to transport government officials. Business owners and executives often use limos to impress clients, or to provide comfort and luxury on the road for groups of up to 15 people. Unique party vehicles can host more than 20 people at a time.
Hiring a luxury limo typically comes with flat screen TVs, built-in bars, and surprisingly spacious interiors. Punctuality and attending to your needs are the hallmarks of a good limo service, which is why premium service often comes with a premium price tag.
Luxury cars
If you enjoy being in the driver's seat, there is no better feeling than the smooth power of a top-of-the-line motor vehicle. The Mercedes-Benz S-Class, for example, marries high technology with premium comfort, making it one of the most advanced road cars to ever hit the market.
Ultimately, luxury cars are a status symbol. They get from A to B with unparalleled comfort and convenience. Thanks to exponential advances in technology, these beautiful beasts of burden remain as relevant as ever, despite being one of the oldest methods of travel.
Depending on which brand, make and model it is, performance and customization options can vary greatly. These cars are in constant demand, so much so that Uber has its very own sector dedicated to luxury transport, named Uber Black.
Yachts
As with any other form of luxury transportation, yachts are a symbol of wealth above all else. So much so in fact that superyachts are becoming an increasingly common sight in ports and harbors around the globe.
Unless they are rented out on a temporary basis, large luxury yachts are costly investments, hence their status as a symbol of financial success. These yachts often require full-time staff, and being a member of a yacht club offers an enviable level of exclusivity. Many sailing experts have stated that the Titania, one of the world's most popular chartered cruise superyachts, is entirely impractical to own. However, that hasn't stopped it from becoming one of the ocean's most sought-after means of luxury transport.

Photo by Chris Leipelt on Unsplash
The cost of private travel
Wealthy individuals will often be glad to pay for the convenience of faster travel, independent scheduling, and added comfort whilst doing so. Given the choice, most of us would take these options if they were more affordable. So just how expensive is luxury travel? How often are these methods of travel actually used?
Buying a private jet can cost anywhere from $1 million to over $100 million. Hiring private jets will depend on mileage and passenger count, with prices and levels of service varying between different charter companies. Helicopters are generally around the $1 million mark if bought brand new, but hiring a private helicopter costs an average of about $1,000 per hour.
Limousines and luxury cars are fairly similar in price, ranging from $100,000 to $500,000. Hiring a limo costs around $150 per hour, while a luxury car rental is about half as much. Yacht prices range between $300,000 for smaller craft to several hundred million for superyachts. Hiring a superyacht for just a week can cost around $150,000, while a smaller yacht can be as little as $10,000 for the same amount of time.
Generally, the longer the distance the higher the cost. Luxury travel saves energy, providing more time to focus on other aspects of life. When business meetings and country-hopping dictate a schedule, every second counts. The lives of CEO's are meticulously scheduled in advance for this very reason, and it is why extra comfort and convenience are as expensive as they are.