Major International gambling hubs include Macau (tiny island off China's mainland coast), Las Vegas, Monte Carlo and Singapore.
Alcohol and casinos often go hand in hand – free drinks are usually offered by scantily clad servers. Most of the time they offer cocktails or stiff drinks or even beer but why not make your beverage of choice wine – the perfect accompaniment for playing the slot machines, dealing cards or playing video poker.
There are a couple of wine labels that lend well to gambling – one of these is the Marilyn Merlot wine. A set of 10 very sexy sultry nude photos of Marilyn were taken in 1949 and each vintage has one of these photos on the label. We have seen some interesting wine labels but these take the cake. Each label is a nude photo of Marilyn (covered appropriately for the label), and has what they call a "peel and peak" protective plastic layer which when removed reveals the entire un-covered photo!
Each of these wines is only available in 1.5 liters and comes in its own special box and package. At twice the size of a normal bottle, one of these bottles is great for sharing with friends during your "winning" celebrations especially after after luck leans in your direction.
JAQK Cellars – what a perfect name of a wine – combining the first letters from Jack, Ace, Queen and King. JAQK is the official wine of the World Series of Poker held annually in the summer in Las Vegas. Their wine was a big hit at the recent 40 year anniversary series. With a brand like JAQK needless to say this wine is becoming very popular in Las Vegas and at other casinos.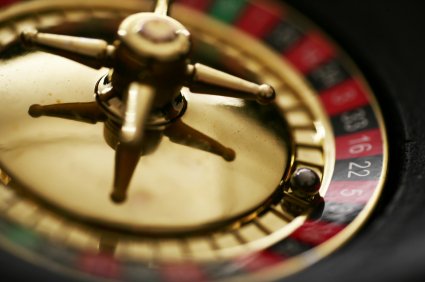 Each of JAQK's wines has a unique story on the back label as well as luck related gaming quotes on the cork. The Bone Dance is a tribute to dice including to the Romans who used to roll dice on their shields betting against each other for various items.
JAKQ Cellars also has a variety of gaming related apparel as well as their popular branded playing cards for sale on their website.
Then there are of course internet casinos and online gambling – you don't even have to leave your house to try your luck and can easily enjoy any of these wines at home. Online sports betting, bingo, poker and even mobile gambling lend themselves to enjoying good wine while you play.
While there are no shortage of wine labels in the market today the several mentioned above are our choice for gambling regardless of whether its online gambling in the comfort of your own home or at a casino.
For more information about Las Vegas and its casinos please visit our article on Las Vegas here