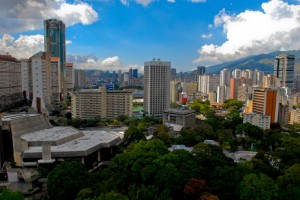 When I tell people that Venezuela is one of the most breathtaking vacation destinations in the world, my words are often met with glares of disbelief. Venezuela? That's Hugo Chavez territory! Well technically, Chavez is no longer alive, but the stigma remains. Awhile back, I was reading an article about the state of tourism in Venezuela. The piece indicated that while tourism is improving in this great South American nation, it's still struggling. That's really a shame, because Venezuela holds some of my fondest travel memories. If you're looking to satisfy your own sense of adventure and discovery, I would urge you to give this flourishing landmark a chance.
Why Venezuela?
As the co-founder of Turpial Travel, I have dedicated the greater part of my life to experiencing the wonders of the Louvre, the beauty of the Giza Pyramids, and the splendor of Stonehenge. I have traveled to 6 of 7 continents, and more than 40 countries across all corners of the globe. But no place has left quite the same impression as Venezuela.
I have been through Venezuela multiple times, and it's always unforgettable. I specifically enjoy spending time in the southeast, specifically in Bolívar. Perhaps that's because my first Venezuelan trip was to Bolívar. As a tourist and adventurer, I had one specific goal in mind. I wanted to see the legendary Angel Falls, the largest waterfall in the world. It is truly a sight that you must see to believe. I can describe to you the euphoria of standing beneath one of nature's most powerful creations, and the sense of humility and insignificance that comes from basking in the shadow of something so expansive and breathtaking. I can even paint a visual picture for you, describing its crystal blue waters cascading into a haunting mist that surrounds the great waterfall like a halo. But nothing I could say to you could do it justice. You truly must experience this unbelievable sight for yourself. It will bring tears to your eyes. It will entrance you. It will change you.
More than Just Waterfalls
But of course, Angel Falls is only the beginning. In Bolívar alone, you can explore the majesty of the Ciudad Bolívar historical zone, absorb the untouched perfection of La Gran Sabana, and enjoy the indescribable serenity of Canaima National Park. If you really want to explore Venezuela, make sure to experience the flawless beaches of Los Roques, the natural grandeur of Guácharo Cave, and the excitement and culture of Caracas. While in Caracas, check out the gorgeous National Panthéon, the towering Parque Central Complex, and the dazzling Caracas Cathedral. I could go on all day, but you get the idea. Venezuela really is like no other destination on Earth.
Is It Safe to Travel to Venezuela?
Venezuelan travel is extremely safe, as long as you're cautious and attentive. The U.S. Department of State has a wealth of helpful information available for planning your trip and remaining safe throughout the duration of your journey. Please understand that Venezuela depends on tourism as a vital aspect of its national economy, and the country goes to great lengths to ensure the safety of all who venture onto its shores. Just use the same degree of common sense that you would use when traveling to any unfamiliar territory. Stick to the tours and tourist destinations, don't explore unfamiliar areas without a guide, and most importantly, enjoy your stay.