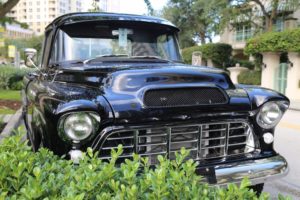 Everyone thinks of different ways when it comes to traveling. What's your perfect trip: a plane landing in some exotic country? An "all-inclusive" hotel somewhere on the coastline? A skiing tour in the Alps?
Those are great. But there is one "but". All of them are costly. Most probably, you don't want to spend too much money on vacation during a pandemic, do you? If not, there is an alternative: you can travel by car.
"Well, plane traveling is faster" – you might think right away. Yes, it is. However, according to the U.S. Bureau of Labor Statistics, Americans spend near 40-50% of their vacation budgets on transport. Half of your money is gone only to deliver you from point A to point B. Still, flight delays, expensive tickets and ill-mannered co-travelers can spoil any trip ultimately.
A car is different. Here are 10 reasons why traveling by car is worth it. Before packing your bags for a car trip, don't forget to check the best roof top tent review. You'll be pleased to have one of those with you.
You Can Save Time
What's the longest period of any car trip? Mostly, getting to the first travel point is what takes most of your time. After that, the time-saving advantages of a car trip become undisputed.
Think about that. You don't need to plan your route sticking to bus or train schedules. You are free to choose your own movement speed. And finally, after you watched all the places you wanted in a location, you jump in a car and move to the next point on your map. That's it.
You Can Save Money
The lack of money is not a reason to refuse your good rest. When planned correctly, a car trip can become a very cost-efficient way to travel. Here are some recommendations to help you avoid too big expenses:
• Choose a closer place. It is possible to find something interesting even in 2 hours of driving from your location
• Cook and pack meals on your own. Try not to buy pre-cooked food and not to eat in road restaurants
• Watch after promos, use cashback opportunities
• Visit free events: find them via Facebook geotags, check the local tourist guide or read your neighborhood's newspaper online
A Car is a Moving House
You can spend a night in a car wherever you want and whenever you need. It's not always possible to plan your routes while traveling by public transport. Moreover, there can be no places in hotel rooms. With a car and a roof tent, any site will become suitable for a night stay.
Take Whatever You Want with You
The only limit for your luggage here is the size of your car. There is no need to worry about the weight of your cases, or the size of your backpack. With a car, anything you want may be taken with you: from your favorite snacks to a training suit.
International Conflicts
Sometimes it is impossible to pass the borders between countries on public transport because of conflict situations and local political solutions. These problems pass away when you travel by your own car.
Random Stops
While traveling by car, you can stop in a place you want. You won't depend on the will of some other driver who has the only goal to deliver you to the destination point as quickly as possible. After a stop, it is comfortable and pleasant to enjoy landscapes and take pictures. You never know which place will make you enjoy it so much to make a stop beforehand.
Non-Typical Places
Usually, tourist routes and places of interest in most countries are… standardized. Locals know what to show newcomers, and every traveler can see the same sites like everyone else.
Traveling by car lets you choose your destination points personally. There exist places unseen by tourists because no public transport can bring them there. Isn't it great to make your trip unique?
Pets with You
Are you afraid to leave your pet at home alone? Then take it with you. A pet won't tell you how to drive, it won't have a bad mood or argue about visiting a certain café. Just don't forget to take enough food and water for it, and take care of a comfortable place somewhere in a car.
Road is a Trip Too
Traveling by car lets you enjoy the road. It would be cool if you try thinking of driving itself as a part of your journey. Enjoy magnificent views and landscapes, listen to podcasts and audiobooks you always wanted to read, or just speak with your close ones. A roadtrip is excellent to become even closer to each other.
All in One
That is probably the most important reason to prefer traveling by car instead of any other tourism. When on a car, you can visit not a single place, city or country per one time, but see any of them you want. The distance, duration, and the route of your trip depend only on you.
Isn't it cool?