Do you remember what a typical day in your childhood looked like? Probably not!
However, you are likely to remember a family trip vividly. A few photos can make you feel as if you are back in those golden days!
Going on trips allows families to bond together. Participating in different activities, visiting different cultures, enjoying new cuisines, and making new memories can help you better your relationships.
While providing much-needed family time and escape from busy schedules, packing up for a family trip can be well worth the time and expense.
If you or your loved ones face problems within your family, consider consulting a mental health professional through online resources like BetterHelp.
Australia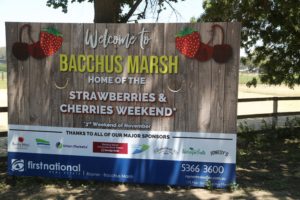 Taking a holiday with your family means choosing a destination that offers something of interest for everyone. Australia is filled with attractions and activities that can be enjoyed by all members of the family.
The coastal city in Queensland is home to several theme parks. Marine parks offer an exclusive viewing from glass panels as sharks, dolphins, and manta rays swim right above you. You could also take a cruise up to Brisbane to watch the humpback whales. Wildlife parks can offer immersive experiences of feeding crocodiles, snakes, and koalas in their natural habitats!
A full-day tour on a speedboat is the perfect way to visit the Great Barrier Reef. It has some exceptional spots to witness the beauty of rare aquatic species and marine life. Scuba diving or snorkeling at one of these spots is definitely a once-in-a-lifetime experience.
Fraser Island, just off the coast of Queensland, is the largest sand island in the world. You could marvel at the distinctively colored sand-cliffs or hike through rainforests to see panoramic views and take a dip in the freshwater pools.
Australia is definitely a haven for nature lovers!
Iceland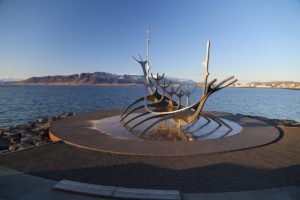 This country is the land of fire and ice. It is a stunning location interspersed with towering waterfalls, open landscapes worth exploring, and skies that dance with colorful lights.
Pack a swimsuit to dance under the cascading water and swim in geothermal pools or even the small streams and rivers throughout the country. Families can also explore the picturesque fishing towns, connect with the locals, and learn about their culture.
In Iceland, families can enjoy hiking a glacier, bathing under waterfalls, and riding Icelandic horses down the coast. You could also drive down to the rim of an active volcano or snowmobile across the glacier.
On clear winter nights, you might experience the Northern Lights dancing magically across the sky. Seeing the various colors dancing and twirling before your eyes is nothing short of life-changing.
Iceland is a winter wonderland filled with amazing adventures and quirky experiences to help your family reconnect.
South Africa

South Africa is a beautiful spot for family holidays that offers many breathtaking experiences throughout the year. Every year, more and more travelers are attracted to its superb beaches, world-famous game reserves, mountains, sophisticated cities, historic battlefields, semi-deserts, and much more.
The country is brimming with adventure, culinary arts, and culture. Traveling across vibrant cities can teach your family about the history and different cultures.
You can visit Cape Town, one of the world's most beautiful cities. Durban is known as the melting pot of cultures and cuisines. You are sure to enjoy the poignant and stunning museums and galleries in Johannesburg.
It is a great place to visit for a first-time safari. Here you will find everything from the golden savannah to incredible gaping gorges and hauntingly beautiful deserts, as well as awe-inspiring African animals. Apart from the big-name game parks, the country is also home to some of the world's most luxurious private game reserves and lodges.
Short drives can take tourists to traditional fishing villages and rugged mountain ranges that the kids will definitely enjoy. South Africa will appeal to just about anyone: the adventures, scenic view, and gourmet food and wine can create memories that you will cherish forever.
With so many beautiful places to explore, you only have to visit South Africa once, and you will probably be planning your trip back again!
Author Bio

Marie Miguel has been a writing and research expert for nearly a decade, covering a variety of health- related topics. Currently, she is contributing to the expansion and growth of a free online mental health resource with BetterHelp.com. With an interest and dedication to addressing stigmas associated with mental health, she continues to specifically target subjects related to anxiety and depression.