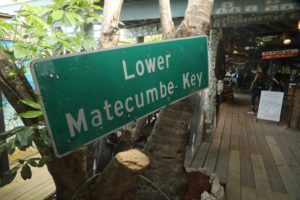 When you think of Florida, the first thing that comes to mind is theme parks like Disney and Orlando but there is a lot more to Florida than meets the eye. In this short post we will discuss our top places to visit while on vacation in Florida that go beyond the obvious!
1. Rainbow Springs
The first place in Florida that is really worth checking out while on holiday in Florida is Rainbow Springs.
This State Park is honestly magic and if you are making a budget trip to Florida, especially if you are traveling with the whole family, it is a great place to visit as it is really economical, only costing $2 entry fee! The super low entry fee honesty blew us away – it is cheaper to visit this State Park than many attractions in third world countries.
At the State Park, there are plenty of fun things to do including a tube run down the stunning Rainbow River (only available in summer). You can also go kayaking and snorkeling in the springs (year round).
2. Shark Valley in the Everglades National Park
You can't go to the Everglades without making a trip to Shark Valley, one of the best spots for spotting alligators in the State Park. Entry to the Everglades State Park which costs $25 a vehicle allows you to enter Shark Valley trails.
There are plenty of different activities to enjoy once you are there including walking, cycling or getting a tram to the observation deck at the end of the trail. From the observation deck, you get an amazing view of the whole Everglades State Park. A highly recommended activity in the Everglades State Park not to be missed.
3. Dry Tortugas National Park
If you want to snorkel the clearest and most beautiful water in Florida, you definitely need to make a visit to Dry Tortugas National Park which is located around 70 miles from the Florida Keys.
The really fun part about visiting this island is that you can only access by seaplane or boat. If you have extra funds to spend, we would highly recommend getting the seaplane as it is a super memorable experience.
The seaplane is also highly recommended if you are prone to sea sickness as many passengers onboard the Yankee Freedom Ferry tend to experience sea sickness.
4. Experience the stunning beaches and sunsets of the Gulf Coast
In my opinion, Florida's gulf coast has the very best beaches and sunsets. If you are looking for a quieter, more laid back holiday, select either Marco Island or Bonita Springs in the Gulf Coast for a relaxing beach vacation.
The hotels tend to be cheaper than the more popular Naples and the beaches are just as good. I challenge you to find a more magical sunset! If you are looking for a great beach, Little Hickory Beach Park is our favorite in the area without doubt.