As the year begins, you should now start planning your travels. This will give you ample amount of time to save and to plan. If you are having a hard time deciding where to go, keep on reading and be inspired from the destinations that we will suggest below.
Umbria, Italy
While it is not as popular as other Italian destinations, Umbria is quickly becoming a tourism hotspot, especially for foodies. Aside from its natural beauty, it also has a rich history. One of its most popular attractions is Orvieto Cathedral, which was built in the 14th century. It is one of the finest examples of Gothic and Romanesque architecture. Another historic church that you should see is Basilica Assisi. Other popular attractions include Perugina Chocolate Factory, Casa Romano, Lungarotti Winery, and Galleria Nazionale dell'Umbria.
Budapest, Hungary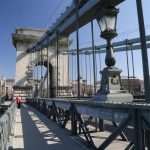 The capital of Hungary is another vacation destination that you should visit this year. One thing you should do is to have a walking tour of Castle Hill. The Szechenyi Baths is also a must-try, which is one of the evidences of Turkish influence in the country.
Danube River Cruise is another activity that you should try, which is best done in the night. You can also sample fine wines and have a taste of authentic Hungarian cuisine.
Marrakesh, Morocco
If you want to travel to exotic destinations, Marrakesh is one place that should be part of your bucket list. Even with its fair share of tourists, it is still not too crowded. Known as the Red City, it offers plenty of activities for every tourist. The old medina is worth exploring where you can find a wide selection of boutiques selling random finds. Jardin Majorelle, a 12-acre botanical garden, is another attraction that you should not miss. For the best food in Marrakesh, sheep's head is one that you should sample. There are also palaces that you can visit, and in some of them, you can even stay for the night.
Tehran, Iran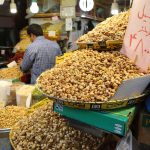 If you think Iran is unsafe, you are totally wrong! There is no need to fear! One of the places that you should visit is the Grand Bazaar. It is a 10-kilometer labyrinth that is filled with lots of shops. If you want a more intimate shopping experience, on the other hand, Tajrish Bazaar is worth checking out. You should also see the National Museum of Iran, which contains artefacts from 30,000 years ago. When it comes to its landmarks, be sure to see the Azadi Tower. Equally impressive is the Golestan Palace or the Roseland Palace.
Yucatan, Mexico
The Yucatan Peninsula in Mexico is a popular tourist destination because of its rich history and natural beauty. It is consists of three different areas – Yucatan, Quintana Roo, and Campeche. If you are interested in archaeology and history, be sure to visit Mayapan, Uxmal, and Chichen Itza. Meanwhile, if all that you want to do is to have a relaxing time by the beach, head to Progreso, Telchac, or Celestrun. It's full of fantastic villas to stay in with lots to explore, so there's no doubt you'll love your trip here.