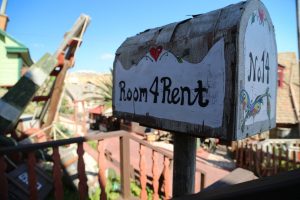 Where you stay can make a big difference to your vacation. It is difficult to feel like you are experiencing the culture of the country when you are staying in a hotel room that looks like anywhere else in the world. If you do a little bit of research beforehand you can find some really magnificent accommodations that will be the highlight your stay. Here are five examples of places to stay that truly reflect the culture.
You want to escape to the countryside for a luxury Italian break and a sterile hotel just won't cut it. Consider staying at a luxury private villa, or farmhouse villa in Tuscany. Many farmers provide guest accommodations so you can truly experience life in Tuscany. You can help harvest grapes or olives, help pick vegetables for dinner, or just spend your day hiking through the rolling hills. This is an amazing experience as the local farmers work together offering up the best in preserves, fresh produce, cheese, locally raised meat, fresh seafood and fresh bread for you to eat. You can also take cooking lessons, and hunt for mushrooms in the woods. Make sure to sample the local wines that the farms are famous for.
A stay at a log cabin in Finland is a great way to relax. There are lots of them available on lake, and ski hills. Depending on the time of year that you go there are lots of things to do and see. It is cold from November to March and the area is known for skiing, dog sledding, ice fishing, and viewing the northern lights. In the summer this "land of the lakes" offers up rafting, canoeing, bike riding, and trekking. Try out the public saunas as well. No visit is complete without a trip to the capital city of Helsinki to see the delights that the capital city has to offer.
Stay a few nights at the Hotel de Glace, a hotel made of ice in Quebec, Canada that has 44 rooms. This is a unique experience that is only offered a few places in the world. It is a short drive from Quebec City so you can tour the city, take a cruise on the St. Lawrence and hike or ski the surrounding area.
Consider staying at a riad in Morocco. A riad is a traditional house in Morocco that is built around a courtyard or garden, and won't differ in quality from a luxury Moroccan hotel. Spend your days exploring the exiting sites of Marrakesh, wandering through markets and cobblestones lined streets, and then relax in tranquility in your own quiet, private home at night. You can rent your own or many have been converted into luxury multi room hotels that will be the highlight of your stay.
The Czech Republic is a fascinating country to visit and you can stay in your own castle or rent a room in one that has been converted to apartments. This country is known for its hops and it is the world's second largest producer of them. Make sure to travel to the local breweries to try a pint. Stop in Prague before you leave and make sure you experience this beautiful city with its glorious architecture, cobble stoned line streets, a funky tram system and a subway that will make you feel like you are in a different world. Be sure to see the gothic architecture St. Vitus Cathedral where you can wander through catacombs, as well as the Charles Bridge and the 600 year old Prague Astronomical Clock.