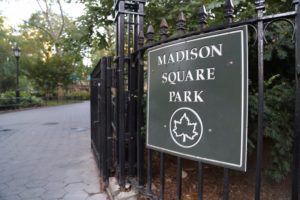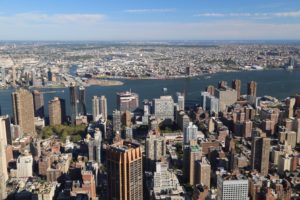 One of the biggest, most anticipated, and most colorful events that takes place in New York City is Pride. When the month of June rolls in, the city prepares its streets for the numerous gatherings and activities that focus on celebrating the groundbreaking achievements of the LGBTQ community. For long-time Pride attendees, creating a Pride itinerary is a snap. However, travelers who want to experience Pride for the first time may be overwhelmed by the many things to see and do during this event.
If it's your first time attending Pride in New York City, there are several things you can do to make you feel and appreciate all the love this event is offering. After you've checked-in into one of the many hotels that are situated in the heart of Pride's festivities—like a hotel near Grand Central Station—here are 5 ways to help make your first Pride experience a memorable one.
1. Educate Yourself
Pride isn't just some parade that's celebrated annually in the month of June. Pride has a long history filled with the trials and tribulations members of the LGBTQ community had to endure before being accepted as equals in society. As such, organizers make it a point to provide Pride attendees with accessible ways to learn about Pride's conception and beginnings.
Places like the Metropolitan Museum of Art (a.k.a. the Met) and the New York Public Library hold tours and exhibitions that showcase iconic and important events that have made Pride what it is today. You can also attend events that display LGBTQ murals or attend discussions about the history of Pride, but the locations of these activities may vary. It's best to check the venues and schedules of the different Pride gatherings through NYC Pride's website.
2. Eat in the Hottest Pride Restaurants
When looking for a place to grab a bite during Pride, there are a number of eateries where you can show your support for the LGBTQ crowd. Elmo's, for example, has been a quintessential spot for gay people since 2001. Located on 7th Avenue, this restaurant's chic interior makes the perfect environment to relax and have warm conversations with friends. Elmo's is open from breakfast till midnight, but the restaurant is known for its late-night cocktail hours, as well as its Saturday and Sunday brunches, which are attended by many each week.
MeMe's Diner, which is located on Washington Avenue, Brooklyn, is a queer-owned and queer-staffed restaurant that serves up homemade meals like chicken pot pies, patty melts, and its famous fluffy biscuits. The diner exudes a classic diner vibe with its L-shaped counters and matte silver chairs.
If you're looking for something to satisfy your sweet tooth, the perfect scoop of ice cream is just waiting for you in Big Gay Ice Cream. Founded by Doug Quint and Bryan Petroff, this ice cream shop offers unique cold treats from its key lime flavored Mermaid to its famous Dorothy ice cream, which is named Bea Arthurs's character from The Golden Girls TV series.
3. Go See a Show
There are a lot of shows you can catch during the month of Pride. From the weekly drag performances and competitions at the historic Stonewall Inn to the iconic Dinner With The Divas at LIPS, you'll definitely find a spot where you'll be pleasantly entertained. However, if you're looking for a more intimate way to spend the night, the Rooftop Films organizes indoor and outdoor movie watching events, featuring films with LGBTQ protagonists and themes.
4. Get Down and Party
If you want to cap off or extend your night with great drinks, loud music, and a dance floor where you can strut your stuff, then venture into one of the many Pride bars that are spread across New York City's streets. These bars not only serve the best after hour drinks and meals, but they also offer a safe haven where members of the LGBTQ community can party the night away. Some of the well-known Pride bars in New York include the following:
● Posh
● Boxers
● Clubbyhole
● Vodka Soda & Bottoms Up
● Henrietta Hudson
5. Join the Pride Parade
You can't say that you've been to pride without joining the Pride Parade. The parade is the biggest attraction from all of Pride's events, and it's one of the key elements that brings together love, acceptance, and awareness in the entire LGBTQ community. When attending the parade, you'll be awestruck by the various rainbow-colored banners, floats, and balloons that grace the city's streets, while also being inspired by the overwhelming amount of people showing their support to the LGBTQ crowd. You'll also get the chance to meet LGBTQ advocates, score a lot of awesome Pride merch, and meet new friends while parading down New York. Plus, you get to be your authentic self, making your entire Pride experience even more powerful and memorable.
Although Pride is celebrated around the world, the best place to experience it is in New York City. After all, NYC Pride is what started it all. If you're visiting New York pride for the very first time, you can use this list to further understand Pride's mission, as well as celebrate the LGBTQ community like a true New Yorker.