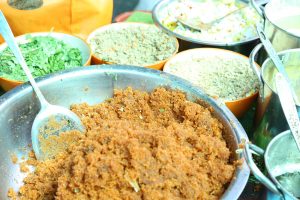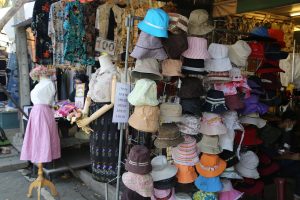 Chiang Mai is among the favorite backpacker destinations in Thailand. The city is unarguably an exotic spot for tourists all over the world due to its favorable weather and delicious foods. Another thing that makes Chiang Mai distinctive is the markets. You are bound to discover appealing items regardless of your taste once you plan your tours with locals in Chiang Mai. The city offers immersive shopping experience. This guide will come in handy as you navigate the top 10 Chiang Mai markets below.
1 Warorot Fresh Market
This market can be found in the Chinatown district of Chiang Mai. Tourists have the opportunity to satisfy their hunger with fresh street foods. In addition, you can get plenty of fresh food produce especially if you're planning to prepare your meals. Warorot Fresh Market is a popular spot for locals too. It's the perfect place to get locally-inspired accessories and fashion, baked goods, dry ingredients, and fresh flowers.
2 Chiang Mai Night Bazaar
Chiang Mai Night Bazaar is the oldest and one of the top Thai night markets. It has massage parlors, street food stalls, pizza outlets, indoor shopping centers, restaurants, boutiques, and coffee houses. The night market offers a wonderful shopping experience and it's often opened throughout the week around 6 pm – 10:30 pm. Make sure that you stop at this market whenever you visit Chiang Mai.
3 Sompet Market
Sompet Market is easy to access for both tourists and locals as it's located in the center of the city. This allows tourists to explore other parts of Chiang Mai without any hassle. Head over to the market to get steaming hot delicious food and fresh fruits and vegetables. It's relatively small in size and the best market to go if you want to avoid a large crowd.
4 Ratchadamnoem Sunday Walking Market
The ideal time for first-time visitors to visit this market is during the afternoon because it's usually crowded at night. It's the home to mouth-watering Thai local street foods. The aroma alone has the power to whet your appetite. Attractive souvenirs like local handicrafts and home decor are displayed at night. The street performers will offer you different kinds of entertainment.
5 Chang Puak Gate Market
Chang Puak has a moderate temperature and offers impeccable Thai cuisine and massage. You can easily get rare fruits such as passion fruit and avocado which doesn't exist in other parts of the country. The prices of products in this market are budget-friendly. Most locals would recommend this market as one of the best.
6 JJ Market
This market is also referred to as the Chatuchak Weekend Market. It's a modern market compared to others. Include it in your itinerary if you're interested in souvenirs like handicrafts and antiques. You don't have to worry about satisfying your cravings for exquisite cuisine as there are several restaurants around. It's a peaceful market despite the fact that you can get almost anything there.
7 Thipanet Market
Thipanet Market is dedicated to spiritual people. It's easy to get Buddhist amulets and charms which are rarely found in other markets. International travelers can have access to low shipping costs on arts and hand-carved crafts during purchase.
8 Anusarn Night Market
Thai food is in abundance in Anusarn Night Market just like other night markets in Chiang Mai. Other side attractions include electronics, clothing, sculptures, shoes, paintings, and accessories. It's close to the Chiang Mai Night Bazaar. Anticipate live performances and free cabaret shows as you traipse through the market.
9 Wua Lai Saturday Market
Wua Lai Saturday Market presents a first-hand experience of the local culture. It's not as busy as most Chiang Mai markets. Although you can visit the market every day from 6 am – 6 pm, there are some items you can only get on Saturdays around 5 pm – 10 pm. You will likely come across jewelry makers, artists and bag weavers in the market. Silverwork and aluminum sculptures, ceramics, clothes, and candles can also be found there.
10 Second-Hand Market
You're bound to get cool deals on second-hand products in this market. Most of these goods will still be in their best state and of high quality. In fact, it may be impossible to find them elsewhere.