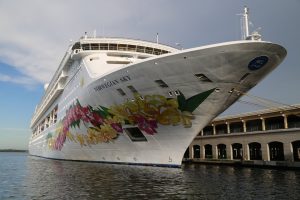 Many people dream of booking a cruise and enjoying the all-inclusive nature of a week or two spent out in the ocean.
However, deciding where to go can be difficult with so many wonderful destinations to choose from around the world.
There are also different types of cruises, with many of them now built around a specific type of theme. Read on as we look at three of our favourite cruises.
Eyes down for bingo
A leading shipping operator joined forces with a bingo firm back in 2017 to offer a unique cruise holiday to Amsterdam.
Guests can take part in the huge floating bingo hall, before spending a full day sampling the delights of the Dutch city.
Bingo fans are treated to other onboard entertainment as well as food and drink with cocktails and shots for the party-goers to enjoy.
Players can use heart bingo offers to boost their bankroll ahead of the mini-cruise, before joining their fellow travellers for the chance to win some big jackpots.
Enjoy a big nude carnival
If you like the idea of travelling light, then the Bare Necessities' 30th anniversary cruise aboard the Carnival Legend is just for you.
The cruises have historically aimed to break down the social stigma of nudity, aiming to help people forget about their body hang-ups and insecurities.
Around 3,000 people will be on the 'Big Nude Boat' in 2020, sailing through the warm waters of the Caribbean and a port on the Yucatan Peninsula the firm has never visited before.
Bare Necessities has made massive strides in the acceptance of nude vacationing and its wide range of cruise charters are a testament to its success.
Relive the 80s at sea
'Throwback brings together some of the biggest acts from one of the most iconic musical eras.
Enjoy non-stop 80s activities and events, awesome theme nights and blockbuster shows, all featuring your favourite music all day and night.
Spandau Ballet's Tony Hadley, UB40, Brother Beyond and Sister Sledge are amongst the acts who have appeared at the festival which is staged amidst the luxury and comfort of the Explorer of the Seas cruise ship.
Book the VIP experience to benefit from specially reserved premium seats for headliner shows, priority bookings for appointments in the salon and spa, an invite to the VIP artist party on board and much more.