Churches, paintings and palaces are all well and good, great even, but sometimes a traveler needs a little respite from all that culture (right, honey?).
Lake Como may be the most famous and glitterati-ist body of water in Italy, thanks to you, Mr. George Clooney, but Lake Garda sparkles quietly, like a hidden gem – at least as far as Americans are concerned.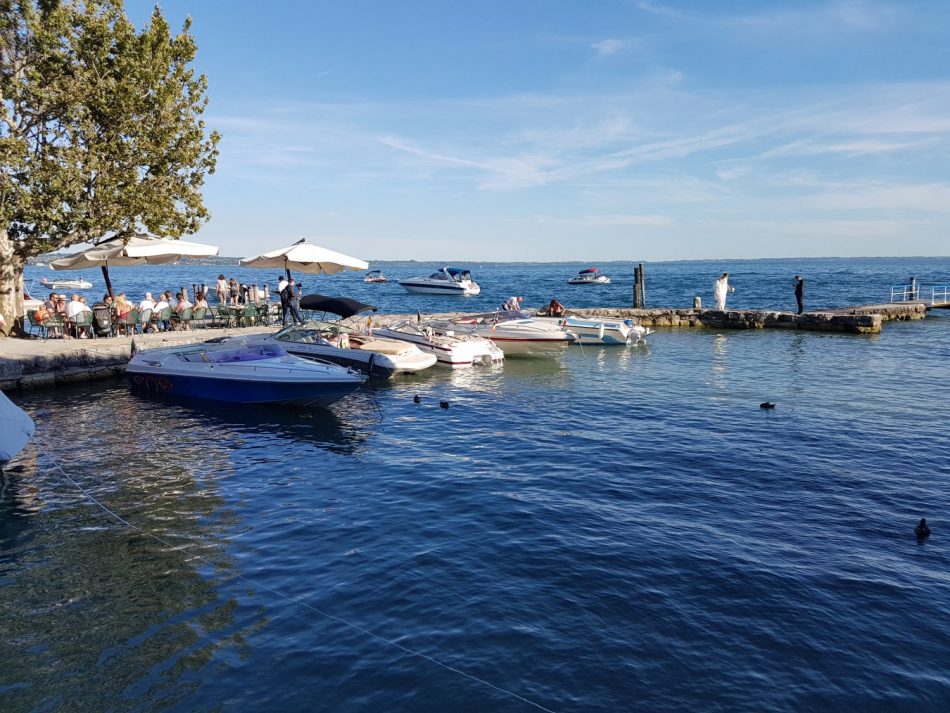 The largest lake in the country, Lake Garda is about an hour's train ride from Venice and just fifteen minutes from the charming Verona. These three destinations make for a terrific week in Northern Italy, comprising a satisfying mélange of experiences. Verona's communal squares, especially Piazza della Erbe, make you want to while away the hours, sipping a Spritz and people watching. I also happened on a great little café, Retro Bistrot, bursting with healthy fare, like smoothies, fresh juices, vegan options and twists on pasta, like "cardamom scented thick spaghetti with beet root sauce." Venice sells itself, so suffice to say: It's as magical as you imagine.
Anyway, the trouble with travel, especially somewhere as chock-full of beauty as Italy, is taking time to relax and actually enjoy yourself. There are dozens of stops around Lake Garda departing from Peschiera at all times. For those with a family focus, theme parks, like Gardaland proliferate, or for adrenaline seekers, sports, like diving and paragliding are available.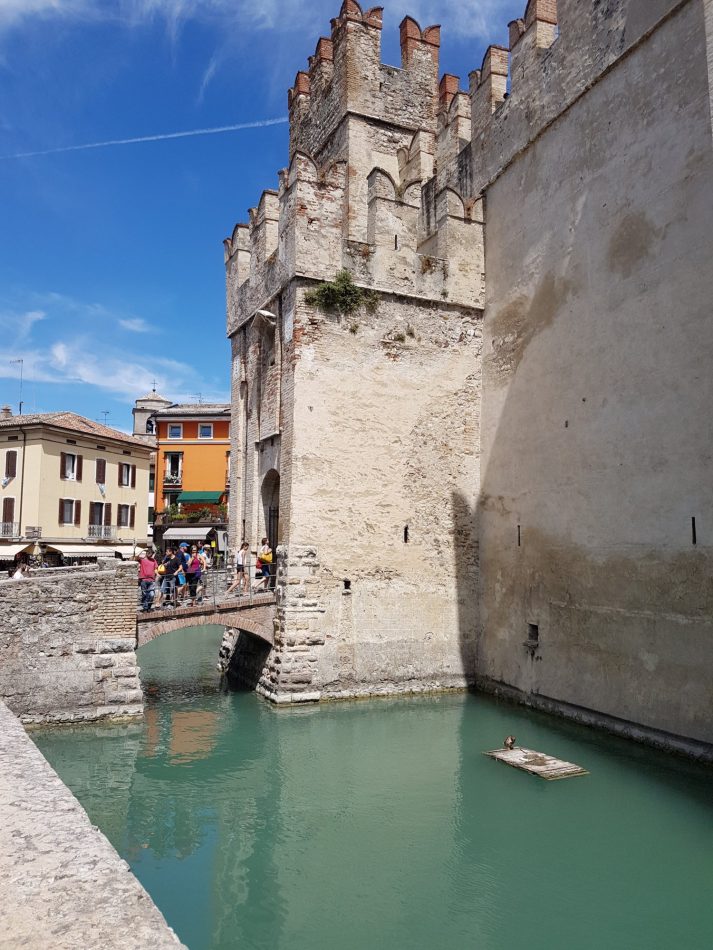 Sirmione, the closest town from Pesciera offers a host of pleasures, the most important being relaxation. Known for its thermal waters, Sirmione's Terme di Sirmione boasts sulphurous waters containing bromine, iodine, sodium and chloride. Tales of the waters' special properties date back to the 16th Century. They are said to treat skin disorders, respiratory problems and rheumatism as well as being anti-inflammatory and anti-bacterial. Let the healing begin.
The fact is, on disembarking the lovely ferry ride, and breathing the fresh air, the world full of obligations and to-do lists miraculously melts away. Inhale the scents of rosemary, honeysuckle, and lavender; lick a grapefruit gelato from Gelateria Mancini Da Gino and feel the cobblestones beneath your feet. The sparkling lake beckons around every corner.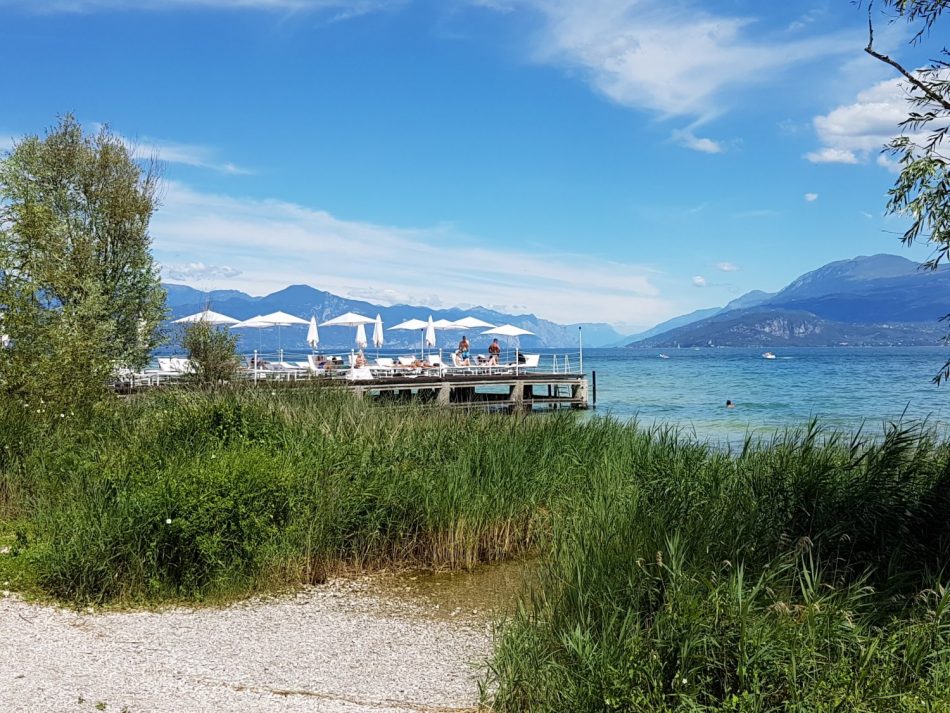 A short stroll through the small town and up a road takes you to Grottoes de Catullus, the remains of a Roman villa dating back to the 1st Century B.C. The Grottoes are now an archeological park filled with ancient olive groves and cypress trees. The park's museum showcases excavated objects. The views from the park are spectacular and the ramble easy. Bring a picnic and watch the day go by.
Tomorrow will probably bring more renaissance paintings and church frescoes.
All photos above by Dave's Travel Corner staff photographer: John Thompson