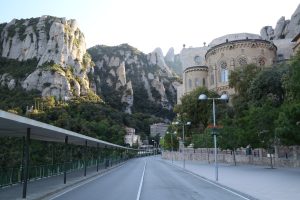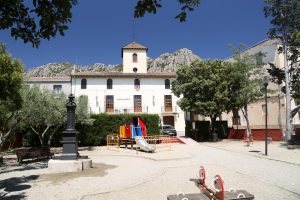 The enduring appeal of Andalusia is easy to understand. It's a region that has almost every single Spanish cliché from barrel-aged sherry to flamboyant flamenco dancing and vibrant fiestas. Andalusia is home to the sun-baked patios of Seville, the gorge-poised city of Ronda, and the red-tinged Alhambra in Granada. On top of the tourist-rich highlights, dig a little deeper to find blissfully quiet and crowd-free, off-the-beaten track hidden gems and highlights. From secluded beaches to white-washed hilltops and a foodie revolution, here are some of the top Andalusian highlights to enjoy.
#1. The Booming Modern Art Scene:
Andalusia is a region famous for its ancient architectural wonders. Get railway tickets from Madrid to Seville to wonder in the amazing and enchanting Alcazar, be awe-inspired by the stupendous arches of Córdoba's Mezquita or wonder at the unforgettable mountain-topped Alhambra in Granada. And, it's also a top destination for those interested in modern art and architecture.
Malaga is leading the modern art revolution; an area transformed from a simple, drab airport hub to a sleek and modern Spanish cultural centre. Millions of euros have been invested into the city's art scene, helping it become the art-central destination that it is today with a wide range of impressive offerings. The pop-up Pompidou has stolen the show; this striking and unique waterfront building is topped with a multi-coloured glass cube and houses artwork from big names like Pablo Picasso and Frieda Khalo.
#2. Indulge in the Food Revolution:
For foodies, the Andalusian region is an absolute must-visit. Whilst the entire country of Spain is quite well-accustomed to restaurants that steal the headlines, Andalusia has not always enjoyed the foodie stakes that it has today compared to regions like Catalonia and the Basque country. But, the home of tapas is beginning to take more and more pride in its traditional cuisine, making way for a new food revolution.
You'll find a selection of gastro-markets springing up all over Andalusia, with Córdoba's Mercardo Victoria heading the game. A 19th century converted wrought-iron pavilion, it's the place to be if you want to sample delectable classics like oysters, Argentinian steak and jamón ibérico. In fact, the city of Córdoba itself has been undergoing a small food revolution of its own, boosted by Michelin star restaurants like Choco and famous chefs in the region such as Dani Garcia in Marbella and Angel Leon in Puerto de Santa Maria.
#3. Relax with a Traditional Hammam:
When it comes to the Moorish heritage of Andalusia, there's much more to it than the labrythine narrow streets, grand monuments and Moorish castle ruins. If you want to immerse yourself in this culture, there's no better way to enjoy yourself than with a traditional Hammam. Spend a few hours indulging in the Hammam Al Andalus baths, where you can soak in a mixture of hot, cold and icy baths whilst enjoying sips of refreshing mint tea.
Granada is home to the oldest Arabic baths in Spain, but you can also enjoy this experience in several other areas in the region including Malaga and Córdoba. Explore the hospitable side of the Moorish culture even further by visiting a Moroccan tea house, or tetería, to enjoy delicious sweet delicacies washed down with herbal teas. You can get a rail ticket from Madrid to Malaga here – https://rail.ninja/route/madrid-to-malaga.
#4. Explore Quiet, Secluded Beaches:
Finally, the secluded and peaceful beaches are one of the highlights of the region that cannot be missed. Enjoy total tranquillity relaxing on a beach that feels a million miles away from the Costa Del Sol, like the Playa Monsul in the Cabo de Gata National Park that you can only reach on foot, or the settlement of Bolonia that's home to some of Andalusia's best beaches.
With so much art, culture, food, and history to explore, the Spanish region of Andalucia has something for every type of traveller.